Woodcock Brothers Brewing Company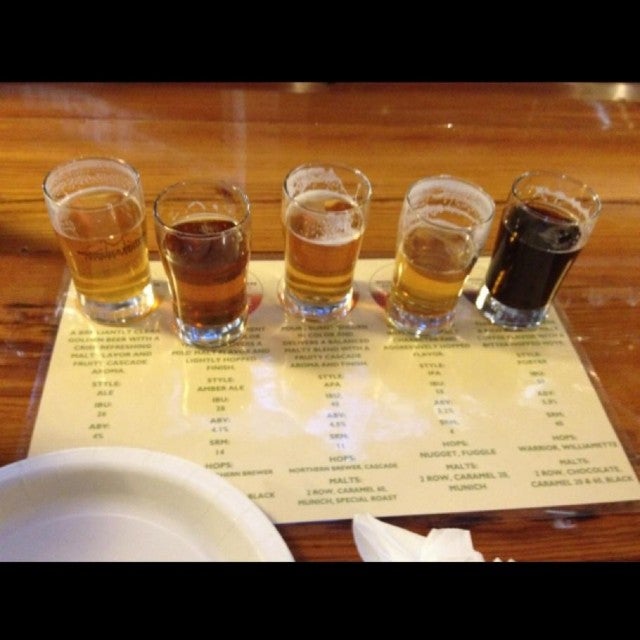 Map: Surroundings & Nearby
Foursquare Tips
Great beers and great pizza. Plenty of seating inside and some outside also.

Great beers and fantastic lunch!!! Can't wait for next visit!

Woodcock Brewery is a great place! Delicious banana stuffed pepper pizza & the wood fire roasted cajun wings. The Porter, Hoppy Cock & Summer Ale were all good! Friendly, fast service!!

The Amber Ale is excellent

Pretty wonderful brewery for niagara county. Makes Wilson, NY feel sophisticated as far as beer advocating goes.

It's been 45 minutes and I've seen the waitress once. I ordered a hamburger, I truly can not fathom what the issue is here.

Pretty impossible to find unless you call...

never had a bad dish here. Best beers overall for WNY. Brewed on site!

Great food. Live band was fun. Chicken wings were fabulous. Service was excellent.

Nice space - good for groups and a bite to eat.

Great food BUT their rule for not seating people until the whole group is there (no matter the size) is RIDICULOUS. It means you can't order, or drink unless you "belly up to the bar." NO.

Wood fire pizza is great

Old cold storage building, doesn't feel like it ever was, great service and food

Beer is outstanding here!

The cedar plank salmon is fantastic!

Try the cider and the pizzas

There prime rib is awesome

Great place. Co/owner was so awesome. Place has some cool history and excellent beers! Wish we lived nearby!

Get the Porter, u can't go wrong!

Bee is great but menu is very limited mostly pizza!