Warwick Valley Winery & Distillery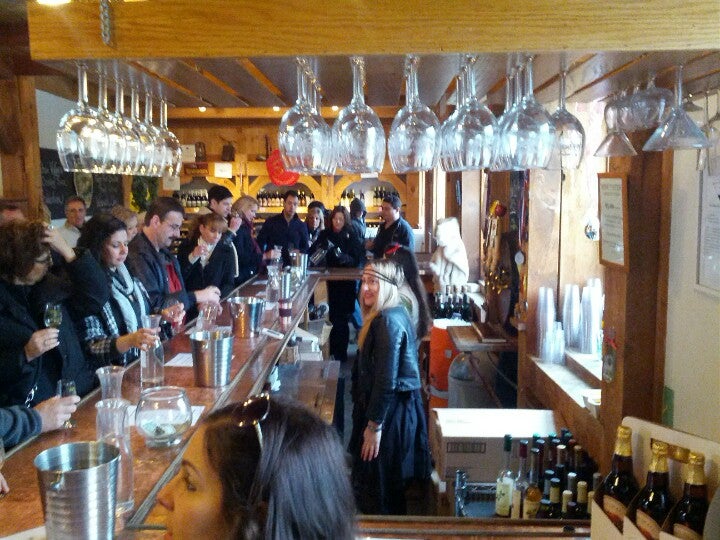 Map: Surroundings & Nearby
Foursquare Tips
Pumpkin cider is the way to go in the fall!

Come during the week u can sample more wines less crowd as well

The wine isn't amazing, but the cider is delicious.

It used to be just a few random kids on the weekend. Now all that's missing is a jungle gym and a slide. There needs to be a line. I shouldn't be dodging your children 2 grab a glass of wine@ a winery

Don't forget your 'sunscreen' .. a blanket on the grass + wine = naps

I'm not a wine guy... But I sure love me some Brooklyn gin!!!

If you miss the winery entrance don't turn around in someone's driveway. You can make a right on Chardavoynne , a left at the stop sign, & left back on to Little York Rd. It will take about a minute.

Black dirt red is tasty!

go to Bobolink Dairy and get cheese and bread then go here and get cider or wine and settle in for an afternoon of live music

Ciders are amazing! Try the cranberry.

Don't worry about the snow...just get here already! Enough said.

Great wine. Buddy Holly day!

There should be an adults only day once a month. So that people aren't tripping over, and can get seating because you brought your sex trophy to an adult venue.

LOVED the Black Dirt Blush & the Doc's Draft Raspberry Cider!

This place is out of control crowded lately

Apparently a lot of rocking music, amazing food via Culinary Institute of NY and great wine!

Their black dirt red is a great red wine! They use it to make their sangria and it's delicious!

Yes 4 Pinot Gris & Black Dirt ReD!

Try the pinot gris and black dirt red

hippest winery around-festival like...bring a blanket, and an appetite...free live music!