Target and Walmart to Carry 43 New Plant-Based Products
March 8, 2016
Target and Walmart to Carry 43 New Plant-Based Products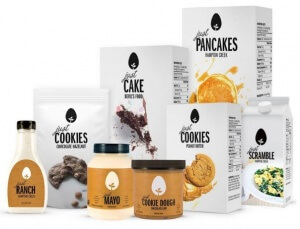 More proof that it's #TheYearOfVegan: Over the next few months, Hampton Creek is set to roll out 43 new plant-based products to Walmart and Target stores nationwide.
This is what a just food system looks like. Launching 43 new products nation wide starting with Just Ranch and Just Italian coming to @walmart and Peanut Butter Just Cookie Dough hitting the shelves at Super @target this month.
A photo posted by Hampton Creek (@hamptoncreek) on Mar 3, 2016 at 5:47am PST
Looks like we'll be making constant trips back and forth. No problem.
Hampton Creek became famous for its egg-free condiment Just Mayo—which comes in four delicious flavors: original, Sriracha, chipotle, and garlic—and the company is excited to expand its selection.
"Our ambition has never been to be a mayo company," explained CEO Josh Tetrick in Fortune Magazine. "Mayo opened a door that said this is who we are, this is what we stand for."
https://www.instagram.com/p/BCf85vuuWl2/?tagged=justmayo
First to hit store shelves will be Italian and ranch dressings, along with (catch your breath) peanut butter cookie dough, which will be stocked next to the already released chocolate chip cookie dough.
What do they taste like when they actually make it through the baking process? @the.wright.way, TBH, we never have enough patience.
A photo posted by Hampton Creek (@hamptoncreek) on Mar 3, 2016 at 1:45pm PST
Did we mention that the cookie dough can be eaten straight out of the tub? Yum.
Sign up for PETA Living E-news—a roundup of the best, shiniest new animal-friendly lifestyle content sent to your inbox each week.
All fields in bold are mandatory.
By submitting this form, you are agreeing to our collection, storage, use, and disclosure of your personal info in accordance with our privacy policy as well as to receiving e-mails from us.
The post Target and Walmart to Carry 43 New Plant-Based Products appeared first on PETA.