Sebago Brewing Company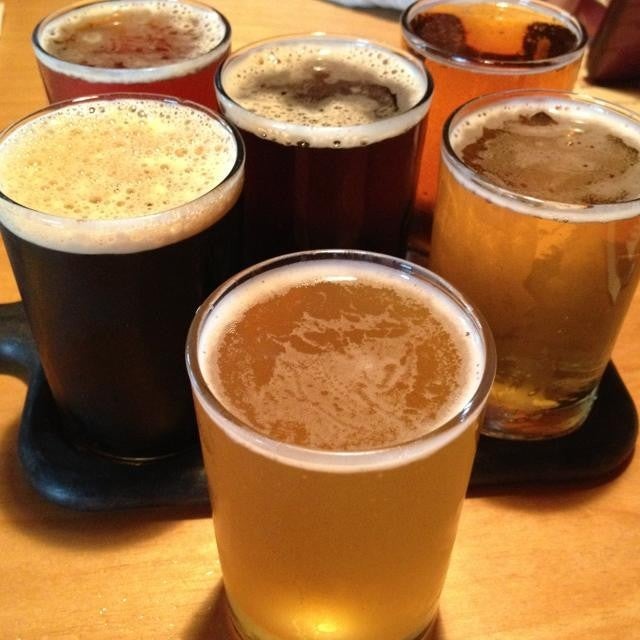 Map: Surroundings & Nearby
Foursquare Tips
The Full Throttle IPA is truly my favorite beer of all time!

Wifi key sebagobrewingcompany

Best local food for a great price and the staff is awesome!

Awesome staff! Great prices! Come here for pints :)

my fave. place

$2 house brews after 10p!!!

Seafood chowder is sooo good! And the Bub IPA:)

Ask for pretzel RODS & IPA mustard, & enjoy a free snack while you sip your brews!

There's a few locations and I've never had a bad experience at any of them, any single time! Pretzels are a must as an appetizer

Great selection of quality brews definitely check out their cask ale. Highly recommend the lobster mac and cheese is awesome!

Great beer, great food and great service. The trifecta!

Don't forget the awesome late night full menu and drink specials!!!! :)

Lobster Roll and Clam chowdah. CHOWDAH!

Frye's Leap IPA is where its at.

BEST local specials n food in town :)

Try the blueberry ale and potato nachos!

Large portioned plates and great tasting food. Loved it!

Potato nachos and black fly stout to die for!!

I got the falafel sandwich on a pretzel bun and it was awesome. The IPA was excellent. The menu says their Royal Tar Imperial Stout is "not your traditional stout". they aren't kidding. Caveat emptor

Good food, good beer and great service..