Pumpkin Maple Cupcakes are the perfect treat for any fall day. Serve them cooled or warm with the frosting melting into the cake, yum!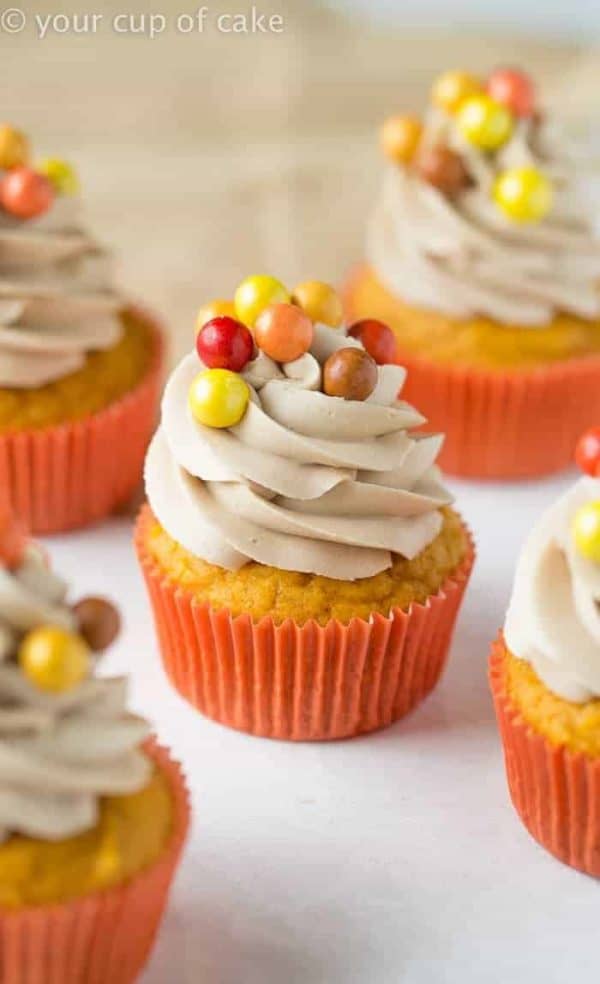 I'm Lizzy from Your Cup of Cake and I am so happy to be guest posting again for Jamie! I have been waiting and waiting for October to roll around so I could finally bust out my Halloween decorations and start drowning myself in pumpkin desserts and caramel apples! It's officially here! I've been busy in the kitchen whipping up all sorts of pumpkin sweets and this is a recipe I just had to share with you!
Pumpkin and cream cheese is a match made in heaven, but pumpkin in maple just warms the soul! It's like a pumpkin pancake in cupcake form… you can't help but fall in love!
The post Pumpkin Maple Cupcakes appeared first on My Baking Addiction.