Pumpkin charlotte is a creamy, no-bake dessert that's perfect for entertaining. It looks fancy, but is so easy to put together!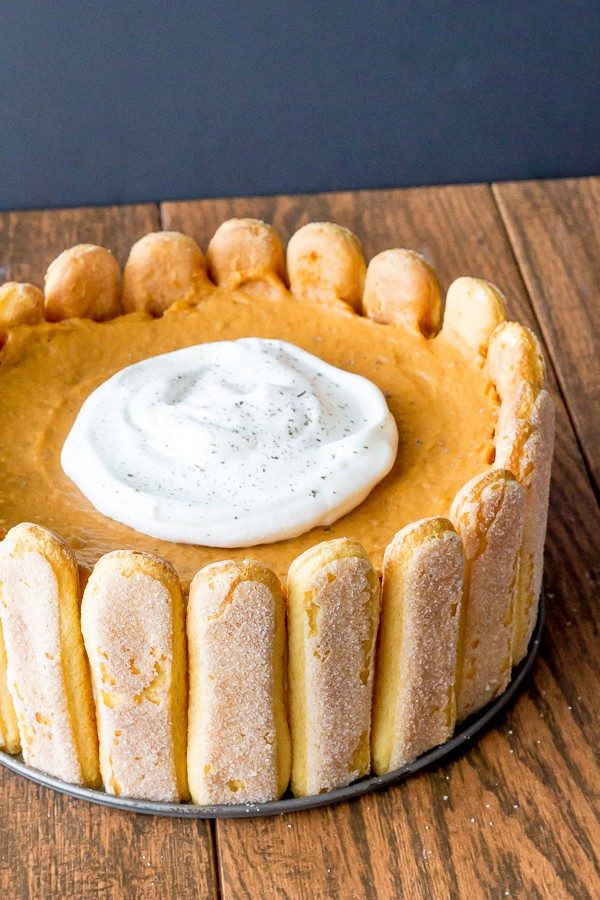 Hi, I'm Megan from Stetted and I'm happy to be posting for you today! It's no secret to anyone who knows me that I love pumpkin and think pumpkin pie should be a year-round dessert. I even insisted on pumpkin pie for the baby shower my coworkers threw for my first baby. Unsurpisingly, that child now loves pumpkin pie as well.
Sometimes, though, I get tired of making pumpkin pie. Making the crust, rolling it out, making the filling, trying to not spill the filling all over the counter as I pour it in, and then trying to not spill it out of the pie pan as I put it in the oven… My general lack of depth perception and clumsiness often results in kitchen disaster, let's just say.
The post Pumpkin Charlotte appeared first on My Baking Addiction.