Ponte di Rialto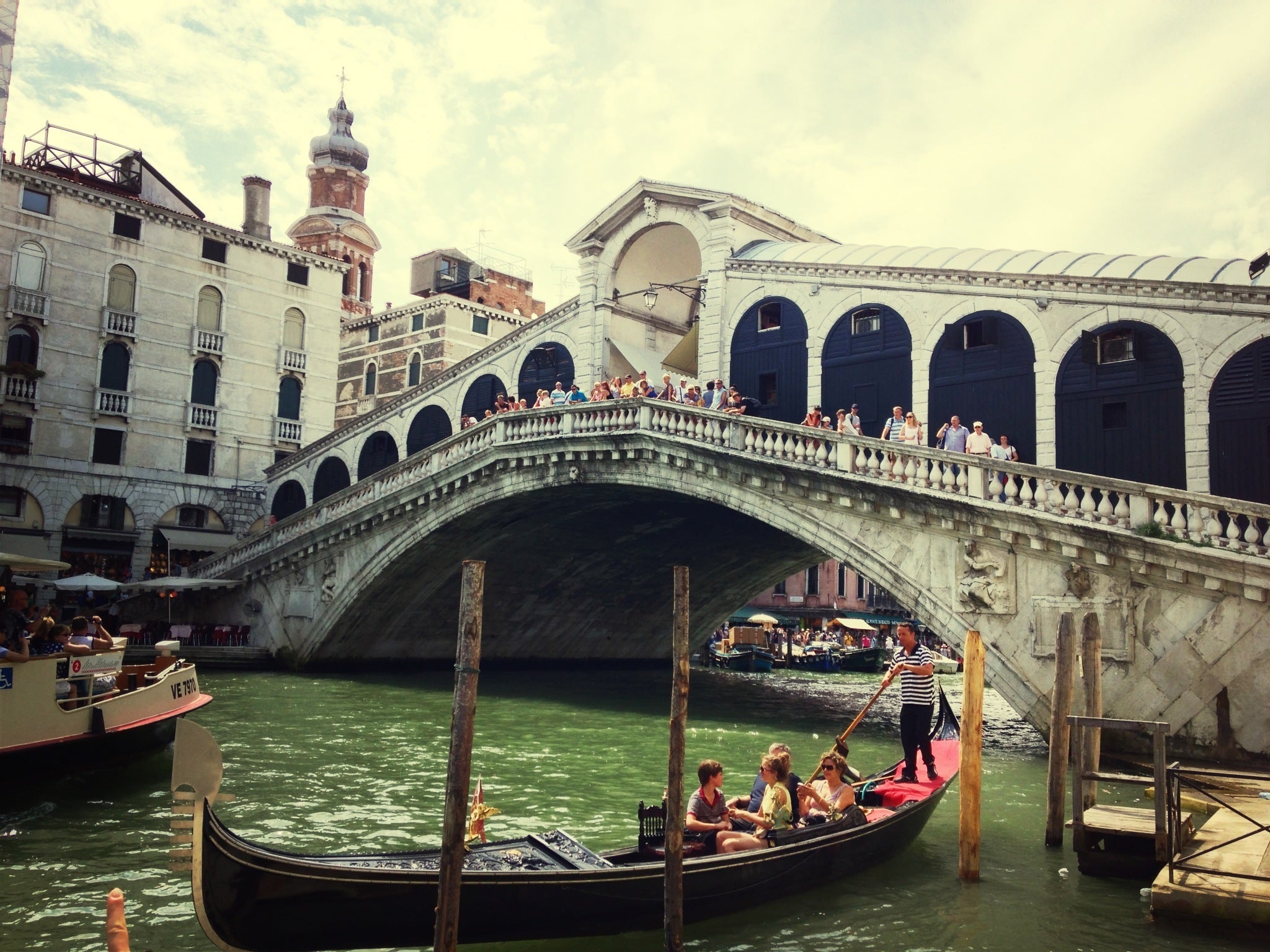 Map: Surroundings & Nearby
Foursquare Tips
Divino lugar!!

Il ponte di Rialto che conosciamo opera di Antonio da Ponte e venne costruito nel 1588-1591, in sostituzione di uno in legno che aveva la parte centrale mobile.

Inizialmente si chiamava Ponte della Moneta, perch costruito nei pressi dellAntica Zecca di Venezia, e nei suoi locali erano concentrate le attivit finanziarie dei banchieri veneziani.

If you come to Venezia... you cannot miss to see this bridge!

, . .

Un endroit romantique. voir absolument.

Provate a passare la notte, quando c meno gente e latmosfera pi romantica: sar un momento indimenticabile, prezioso, che porterete sempre con voi.

Ponte di Rialto or Rialto Bridge is considered as one of the main attraction of Venice. It is the oldest bridge across the Grand Canal..

buraya gidecem bir gn hayallerimin oldugu yerrr ;)

One of only 3 bridges in the world lined with shops. Don't miss seeing it.

il modo pi veloce per attraversaro quando stracolmo di turisti camminare lato canale verso la stazione, mai nella parte centrale, raso muro.

The bridge is always packed with tourists and gives great views and pictures along the Grand Canal - Well worth the visit.

Its gorgeous, but I wish there wasn't an ad on it when I went

Fotoraf ekilebilecek en gzel manzaralarn olduu yerlerden biri.

Probably the most famous bridge in whole Italia with Florencia's one.It's great view from here on canals cruised by gondolas,vaporwtos and other boats.Also you can find there shops and market on side.

For about three hundred years, this bridge was the only way to cross the Grand Canal on foot. It was replaced various wooden bridges occupying the same location since the 12th century.

O melhor lugar para tirar uma foto, assim que achar um espacinho no meio da multido.

, , .

!, ))

Es el puente ms antiguo y sin duda alguna, el ms famoso de Venecia. Cada ao millones de viajeros lo atraviesan.