Nutella Chocolate Chip Pumpkin Bread
October 26, 2016
Nutella Chocolate Chip Pumpkin Bread
Nutella Chocolate Chip Pumpkin Bread is filled with fall flavours and melt in your mouth chocolate chips! With just a handful of ingredients, this is THE bread of the season the whole family will love!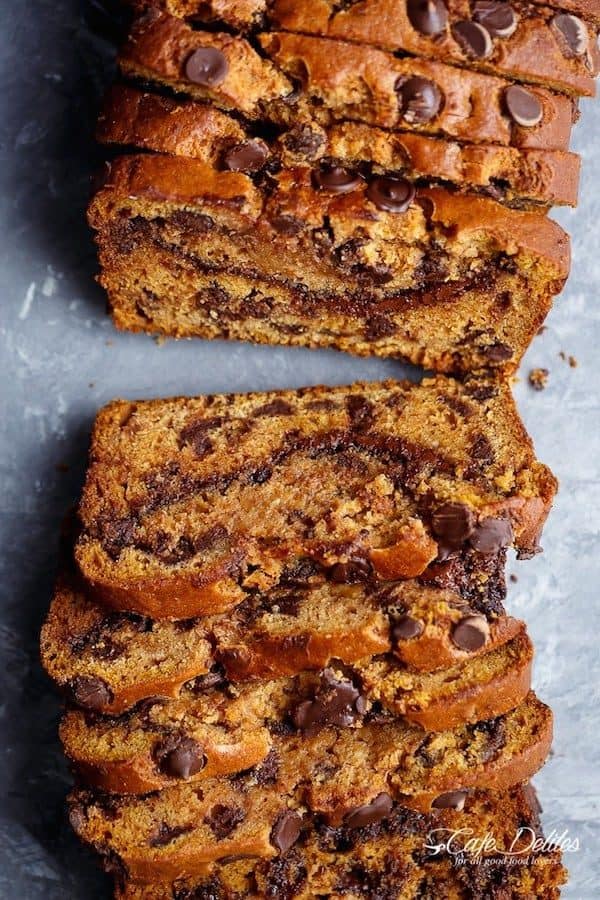 Hello! I am Karina from Cafe Delites and I'm here today to share this delicious recipe for Nutella Chocolate Chip Pumpkin Bread with you.
When Jamie asked if I'd like to share a recipe on her beautiful blog My Baking Addiction, I straight away pictured this incredible Pumpkin loaf / cake / bread situation. In my heart of hearts, Nutella stuffed in desserts is a game changer, so what better way to celebrate fall than with a Nutella Stuffed Pumpkin Bread that is soft and fluffy like a cake, but a dense and moist bread at the same time. Plus, filled with chocolate chips, this bread is a family favourite. Hands down.
The post Nutella Chocolate Chip Pumpkin Bread appeared first on My Baking Addiction.