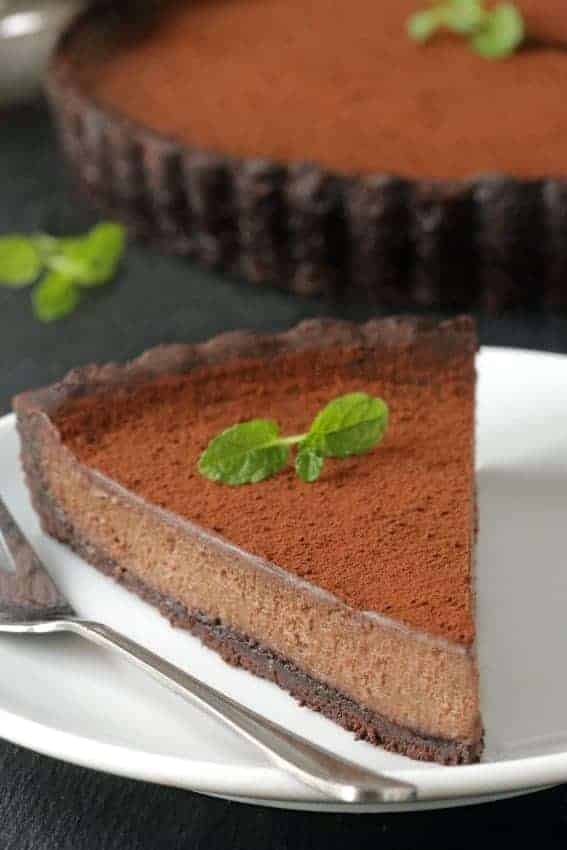 Mint chocolate tart with a rich and creamy filling and a homemade chocolate cookie crust. Recipe includes a gluten-free option.
If you're looking for a decadent yet simple Christmas dessert, then look no further! This mint chocolate tart has an amazingly delicious chocolate, cream and egg-based filling. Prior to chilling, the filling is like pudding. After chilling, it's luscious perfection.
The crust is similar to the one in my mini pumpkin cheesecakes. That crust recipe worked great for mini cheesecakes, but used in a regular tart pan, it was pretty much a disaster. So in this mint chocolate tart, we have a tweaked version that works perfectly in a tart pan and cuts beautifully.
The post Mint Chocolate Tart appeared first on My Baking Addiction.