Easy Beef and Broccoli Skillet
October 1, 2016
Easy Beef and Broccoli Skillet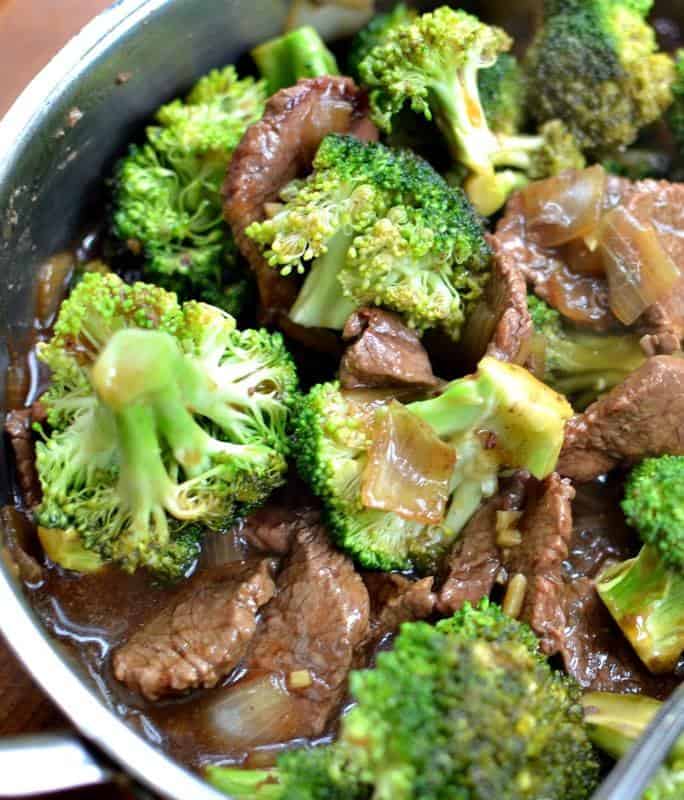 Love this super simple Easy Beef & Broccoli Skillet.  Rarely is a recipe so simple and so delicious.  You can prepare this beauty in a matter of minutes and that is while doing other things as well.  I mean really who doesn't have a constant stream of laundry.  Now I have had some experience with this recipe and you really need to prepare the soy/cornstarch mixture and have it ready and sitting there waiting because things tend to move somewhat fast after the beef is cooked and browned.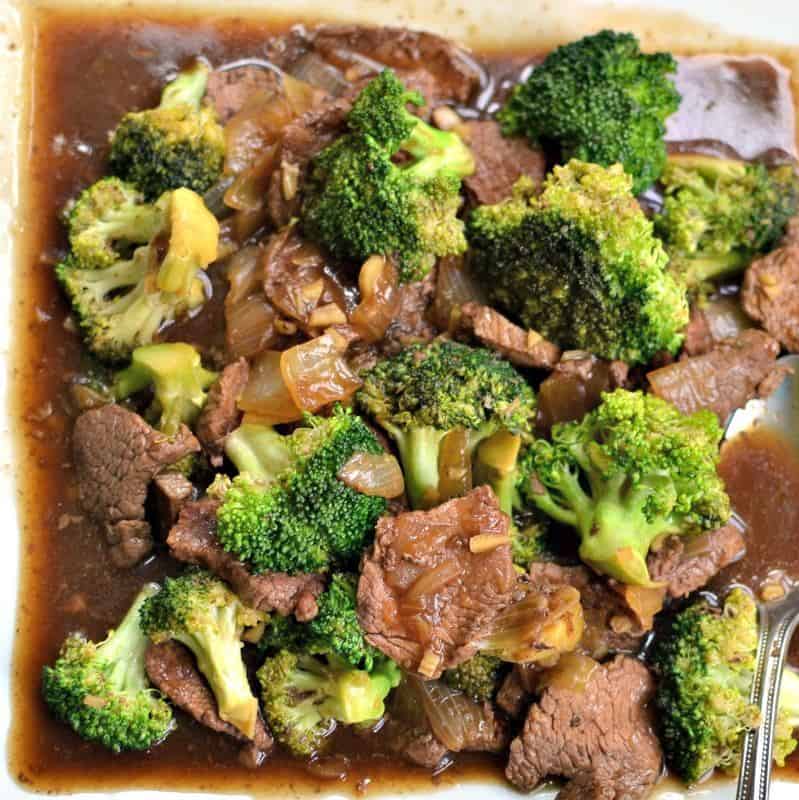 Look at that beautiful Easy Beef and Broccoli Skillet.  You can serve with Jasmine rice or soba noodles.  No need to go to any extra work.  This recipe is perfect and scrumptious just the way it is!  LOVE IT!!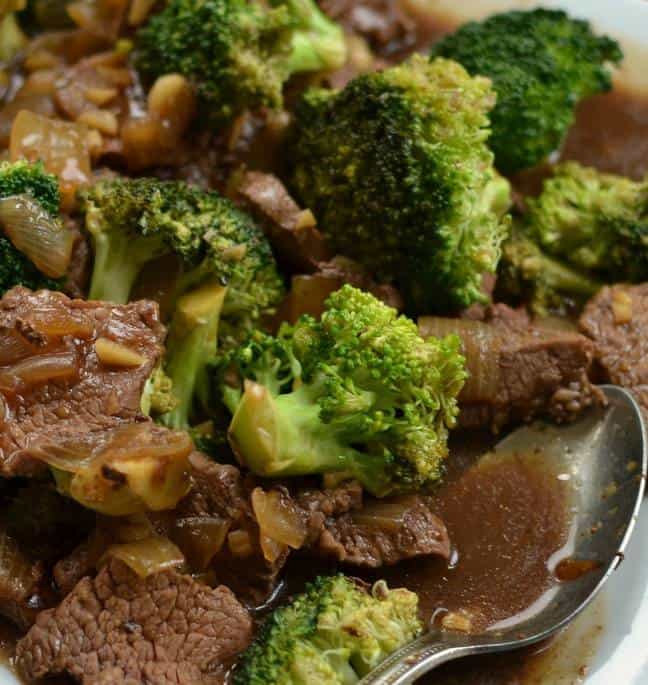 So if you love easy recipes that taste out of this world than this is your puppy!! I hope you love this goodie as much as my hubby and I do.  If I wasn't watching he would eat the whole pot!!
Easy Beef and Broccoli Skillet
Ingredients
1/2 cup low sodium soy sauce
1/2 cup water
2 tablespoon mirin
2 tablespoons Worcestershire sauce
1 tablespoon fresh ginger
1 1/2 tablespoon cornstarch
2 tablespoon olive oil
1 medium onion diced
1 1/2 lbs beef steak cut in bite size pieces
3 cloves garlic minced
1 large broccoli crown cut into bite size pieces
Instructions
In medium bowl combine soy sauce, water, mirin, Worcestershire sauce, ginger and cornstarch.
Heat olive oil in large skillet over medium heat. Cook onion for 1-2 minutes. Add beef and cook until browned; approximately 4-5 minutes. Add garlic and cook for 1 minute. Add soy sauce mixture and cook for 2 minutes. Add broccoli and cook until crisp tender and sauce is slightly thickened; approximately 5 minutes. Serve over rice or Chinese noodles.
Schema/Recipe SEO Data Markup by Yummly Rich Recipes0.1http://www.smalltownwoman.com/easy-beef-and-broccoli-skillet/wk_bootstrap();
Other delectable recipes you will love!!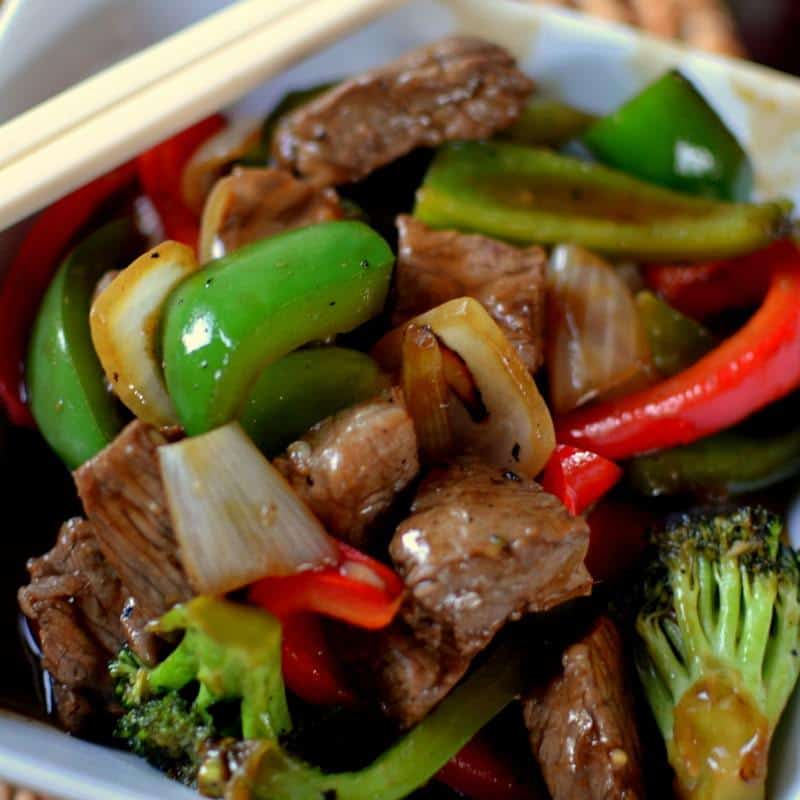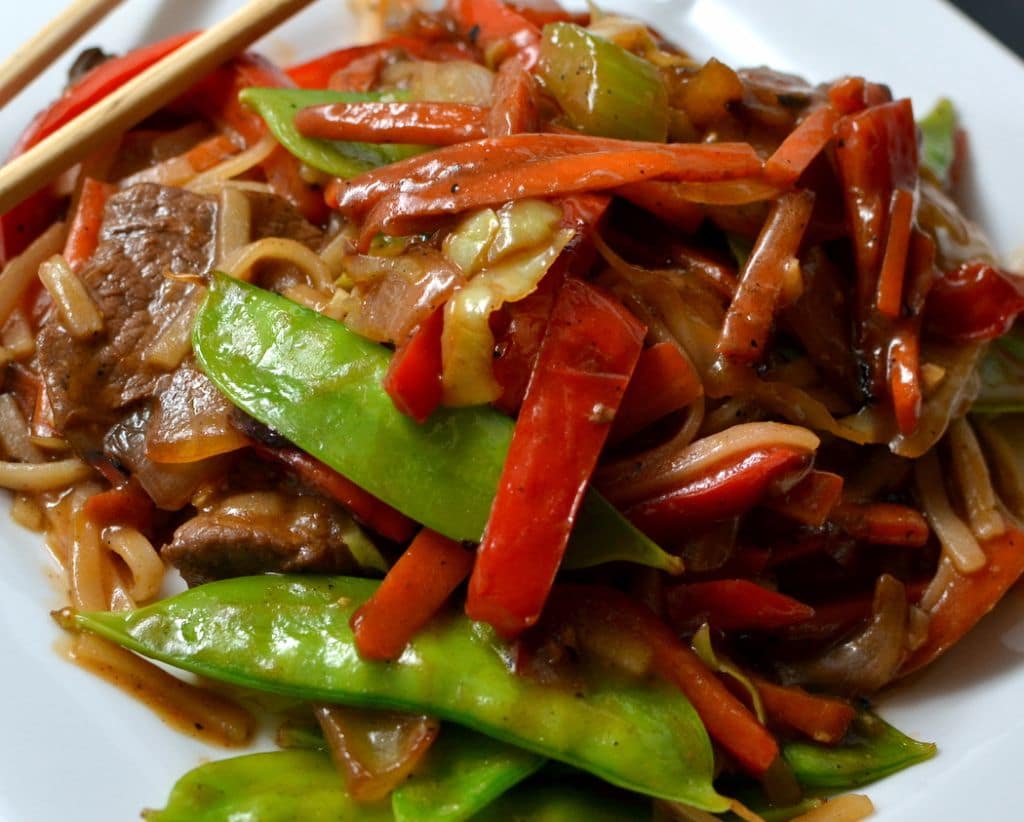 The post Easy Beef and Broccoli Skillet appeared first on Small Town Woman.