Curious About Vegan Keto? Check Out These Low-Carb Recipe Ideas and Tips
June 28, 2017
Curious About Vegan Keto? Check Out These Low-Carb Recipe Ideas and Tips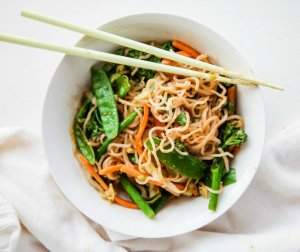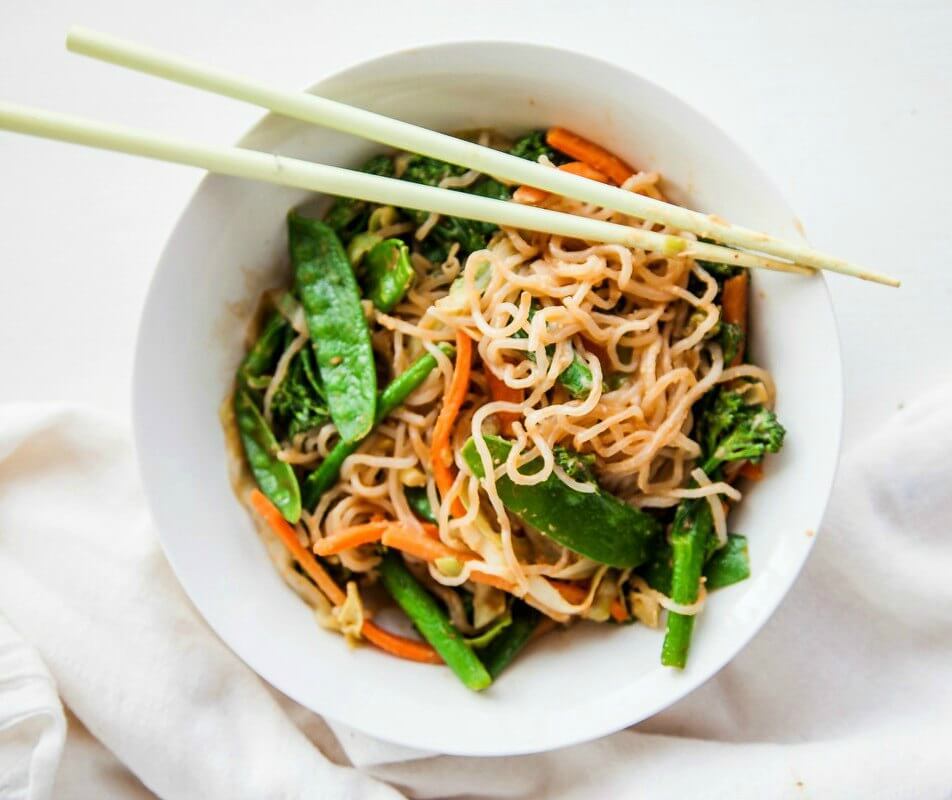 The ketogenic (keto) diet is a low-carb, high-fat regimen aimed at changing the way that your body uses energy. We at PETA don't advocate for any particular diet, but if you're going to practice the keto diet, we recommend that you do it the compassionate way.
Some vegan dairy and meat products are keto-friendly, like the pea protein Beyond Burger, Miyoko's Kitchen cashew-based butter and cheeses, and Kite Hill almond-based yogurt and cream cheeses. Here's a list of vegan keto recipes and inspirational Instagram photos to show you how simple it is:
'Bacon' and 'Cream Cheese' Stuffed Mushrooms
These cute-as-a-button mushrooms make a dreamy appetizer or side dish. For the filling, try Kite Hill's almond-based cream cheese.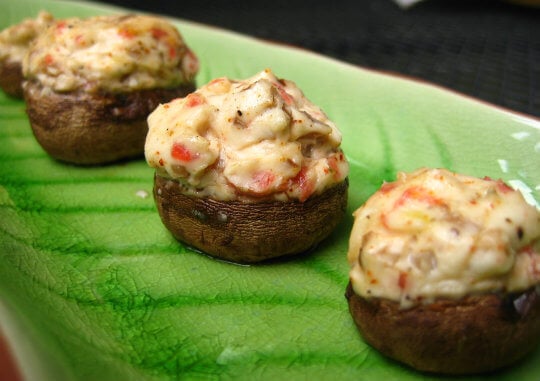 Oat toppings are only limited by your imagination.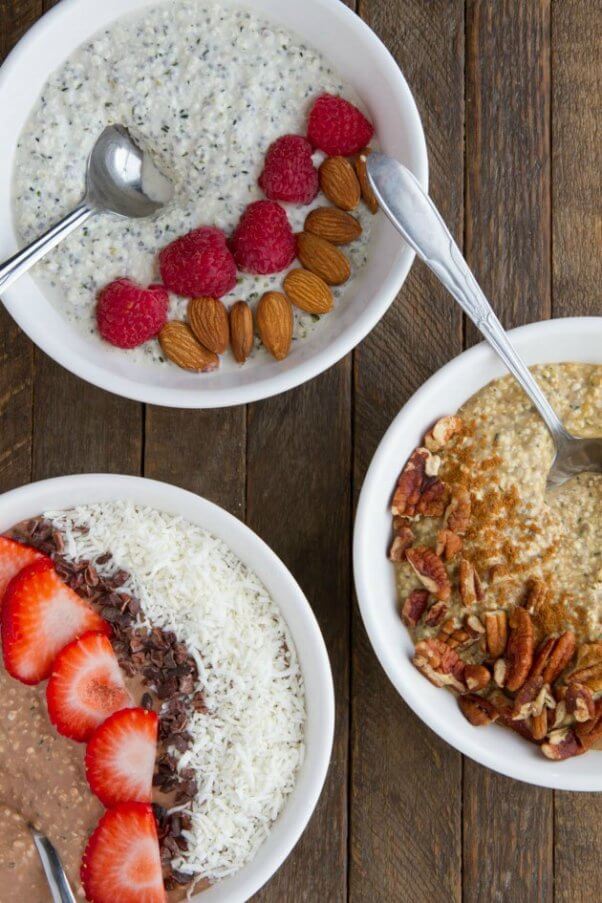 © Healthful Pursuit
You're just three ingredients away from avocado bliss. All you need are avocados, almond milk, and almond flour.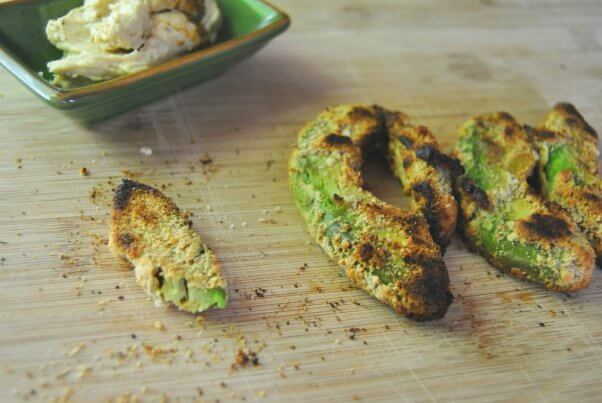 © The Hearty Herbivore
Mediterranean Mung Bean and Olive "Meatballs"
Add these super-healthy morsels to a kale or spinach salad, and drizzle over some oil or salad dressing to up the fat ante.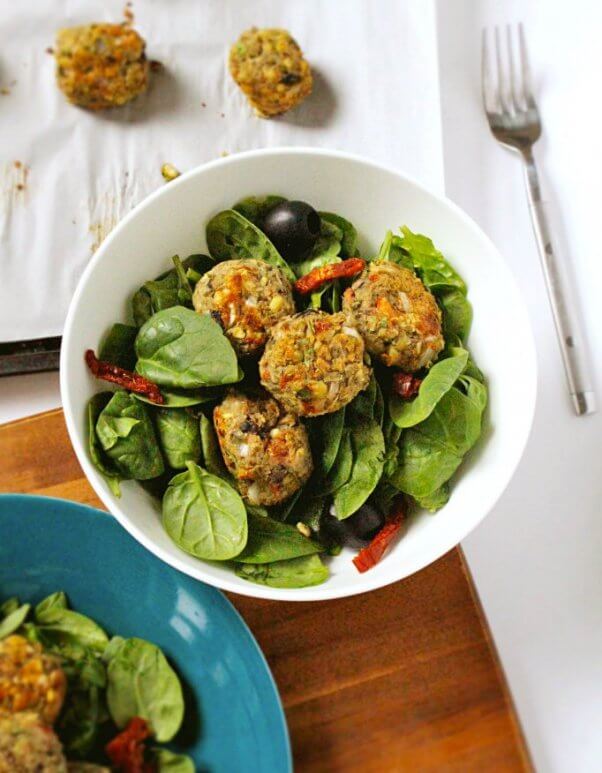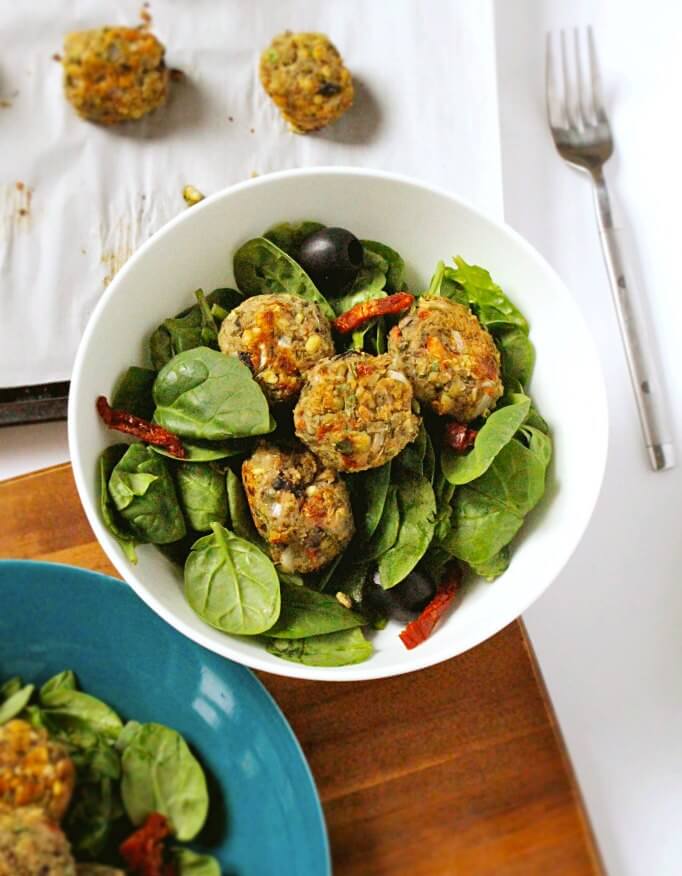 © Cit Nutritionally
Shirataki Noodles with Almond Butter Sauce
Shirataki noodles are keto-friendly because they're made from a low-carb Japanese yam.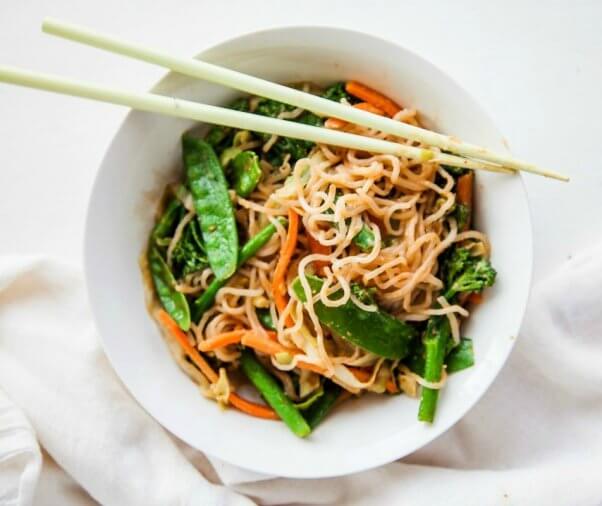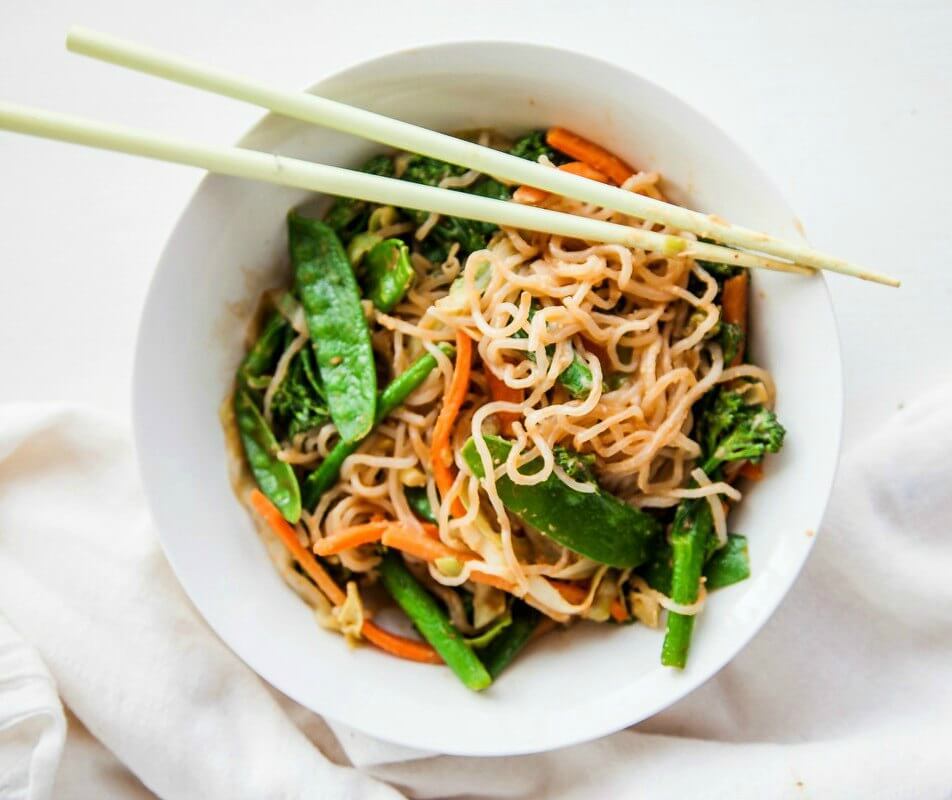 © Wallflower Kitchen
Easy Vegan Cauliflower Fried Rice
This hearty bowl includes tofu, cauliflower, carrots, peas, and cashews.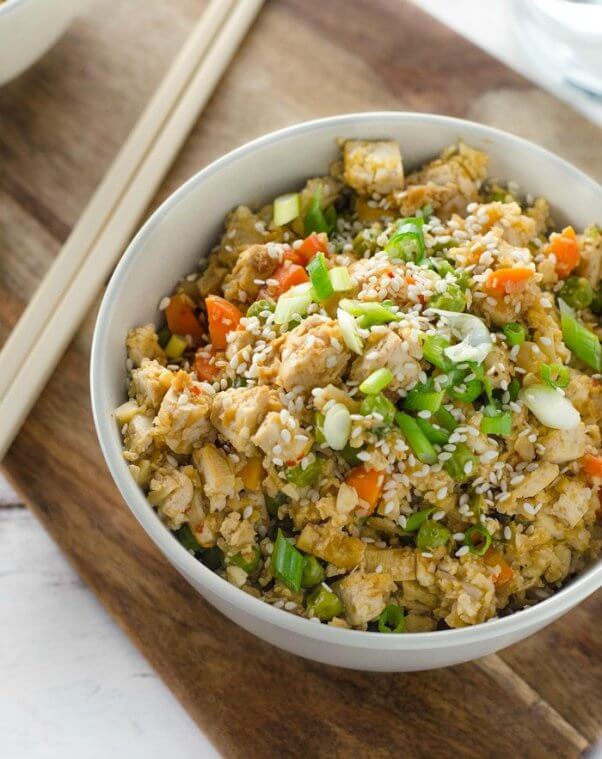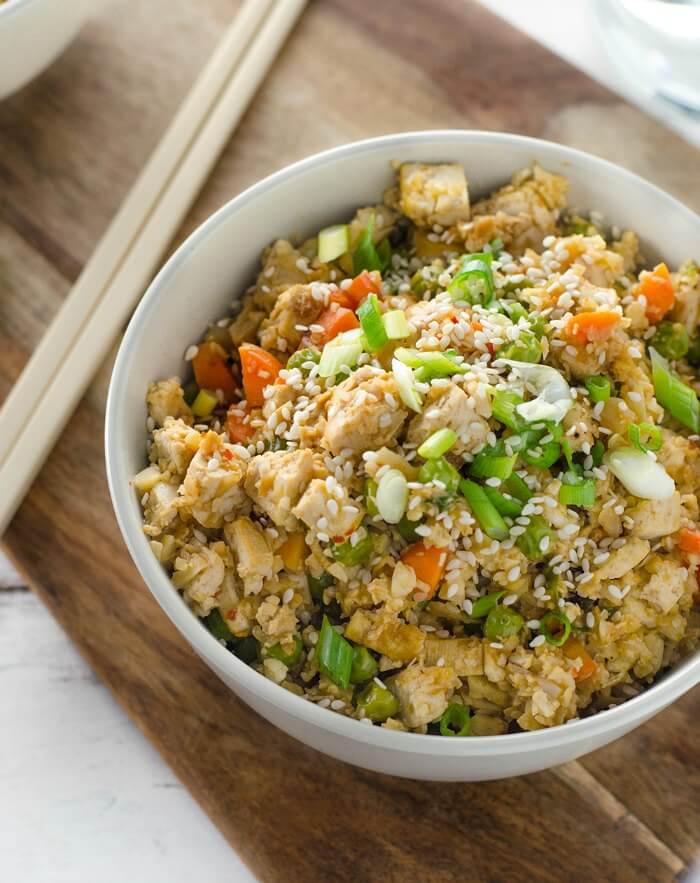 © Delish Knowledge
Peanut Sesame Shirataki Noodles
This shirataki noodle dish opts for a protein punch of peanuts and a vegetable of your choice. (Why not throw in some edamame beans, too?)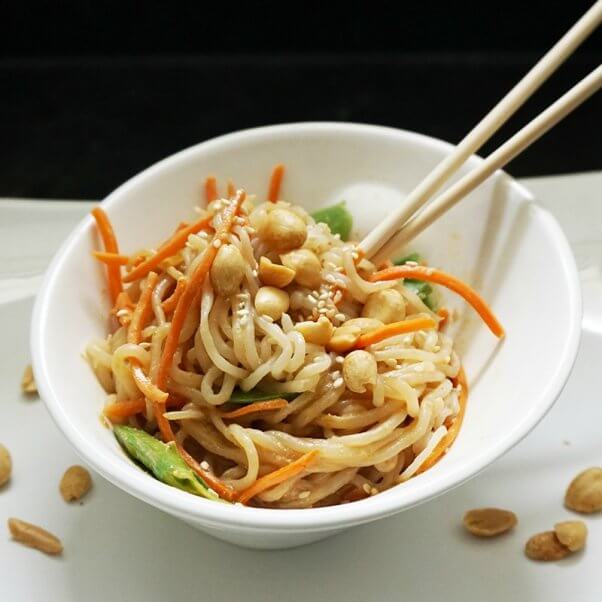 © Bijoux & Bits
Instagram Inspiration:
My sugar-free, keto version of @runningonrealfood's Peanut Butter Cups. SO so good! Stuffing my face now, bye!
A post shared by Emma-Lee (@thedelightfulvegan) on May 1, 2017 at 4:21am PDT
Low carb and on trend
Turn into delicious, unique breakfast sandwich buns! Cut two large avocados in half lengthwise. Carefully remove the skins. Slice off a small portion from the bottom of two halves so that they lie flat.
A post shared by Official PETA (@peta) on Jun 4, 2017 at 8:32am PDT
Crispy almond pancakes with peanut butter drizzle

Keto friendly

Ingredients: Almond butter, almond flour, stevia, coconut oil, flax meal and baking powder. #vegan #plantbased #keto #ketogenic #ketogenicdiet #veganketo #homemade #weightloss #intermittentfasting #채식 #채식집밥 #비건 #키토제닉 #키토제닉다이어트 #저탄수화물고지방 #저탄고지 #다이어트식단 #다이어트그램 #다이어터 #간헐적단식
A post shared by luv4vege (@lizzz.im) on Mar 22, 2017 at 8:15pm PDT
Salad bowl again, this time a little more decked out! Spinach & arugula base (covered in mct oil, apple cider vinegar & @bragglivefoods nutritional yeast!) topped with 2 radishes, 1/4 cup of raw broccoli, 1/4 cup of red cabbage, 1/2 avocado, a @fieldroast field burger and 1oz of @treelinecheese cashew scallion cheese! I have never been so in love with a salad

- Meal Totals: 641.7 cals / 43g fat /42.2g protein /18 Net Carbs
A post shared by Vegan Keto Queen (@veganketoqueen) on Jun 17, 2017 at 1:20pm PDT
Oh man! I just made vegan, gf, keto MINI DONUTS! This is the best diet EVER!


A post shared by Emma-Lee (@thedelightfulvegan) on Apr 26, 2017 at 9:28am PDT
#followyourheart #veganegg #crueltyfreebreakfast #vegan #livecrueltyfree @followyourheart
A post shared by Two Vegans Plus Three (@twovegansplusthree) on Jun 25, 2017 at 6:49am PDT
For a more in-depth look at eating vegan on the keto diet, check out this book: Vegan Keto: 70 Healthy & Delicious Low-Carb Recipes.
Inspired to go vegan for animals, your health, and the environment? Today's the perfect day to order a free vegan starter kit to help you make the transition:
I Want a Free Vegan Starter Kit!
PETA is a participant in the Amazon Services LLC Associates Program, an affiliate advertising program designed to provide websites with a means to earn advertising fees by advertising and linking to Amazon.com.
The post Curious About Vegan Keto? Check Out These Low-Carb Recipe Ideas and Tips appeared first on PETA.