Toby's Estate Coffee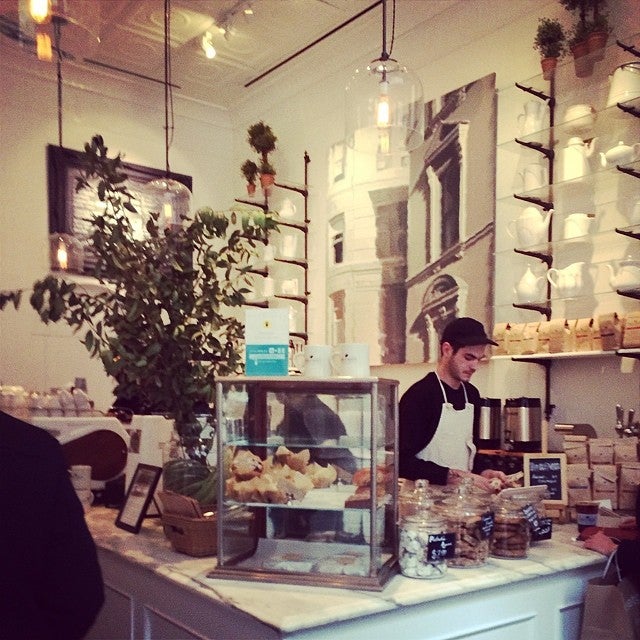 Foursquare Tips
Get a cortado and sit in the Strand bookstore and soak up all that knowledge

The Flatiron Toby's is an outpost of their Williamsburg location - same tasty coffee, but no seating. Leave your laptops at home. :)

Such a fan of this place. Vies with Stumptown for best coffee in the neighborhood.

Great Coffee chain from Australia.

My new favorite coffee joint in the neighborhood! It's phenomenal! Beware: they have tempting, evil treats from Balthazar & The Doughnut Plant!

Extend your shopping experience at Club Monaco into this fine espresso cafe from Australia.

Very solid coffee, but if you come here looking for a recreation of the BK location's vibe, prepare for disappointment - this branch caught a bad case of West Village.

Its called Tobys Estate Coffee. Not Tobys Estate Free Wifi. Enjoy the coffee and write your screenplays somewhere else. Highly recommend the Americanos. Service is great and there's a Strand next door

Addicting Latte!!

Their coffee are the best

Keep walking back until a magical miniature Strand Bookstore transports you to Narnia and/or Club Monaco.

One of the best cappuccinos in the city!

coffee is okay but the baristas need to get tf over themselves and not give people attitudes for not knowing where to put used glassware.

Drinks are awful. Don't go here.

Good if expensive $5 for soy latte (12 oz) so order a cappuccino if you want a smaller one (8 oz). Unfriendly staff but cute setting and store adjoins a Strand Books store

Best cappuccino in the area

Dear Toby's, your coffee is good but your staff at this location makes me never want to come back. Ditch the attitude.

Cortado is perfect. Atmosphere is nice, though not a place for long periods to kill. Sip and go

Hugely over priced but excellent coffee

Doesn't have Wi-Fi.