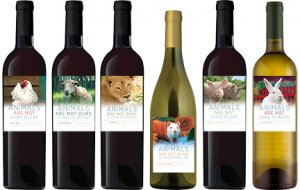 Enjoying a glass of wine is nothing to feel guilty about, and you shouldn't pull your hair out searching for ingredients with a fine-tooth comb. We've compiled this page not to make going vegan seem daunting but as a resource for people who want to make sure that they're not consuming any animal-derived ingredients.
Some wines are made using animal-derived substances during the filtering process, called "fining agents." These filters sometimes include gelatin from fish bladder (called isinglass), casein (derived from milk), and bone marrow.
Thankfully, several common fining agents used to make wine are animal-friendly. Check your local grocery or health-food store, BevMo!, and co-ops for vegan varieties.
Here's a taste of our favorite vegan wine, all available in stores or online. Cheers!
This winery—based in Ontario, Canada—creates red, white, and rosé varieties.
The wait is over! The much anticipated wine is being stocked on the shelves as we speak. 2013 Heritage#CHV #epicwines #twepi #ontariowines #harrow #vqa #windsoreats
A photo posted by Cooper's Hawk Vineyards (@coopershawkvineyard) on Jun 10, 2016 at 4:30pm PDT
2. Sutter Home
The vegan varieties of Sutter Home include Riesling, zinfandel, cabernet Sauvignon, Gewürztraminer, and Chenin blanc. The brand is available at most grocery and liquor stores.
Pool for the summer #sutterhome #summer #hussyhills
A photo posted by @stellar19 on May 30, 2016 at 1:04pm PDT
This Washington state winery claims to produce "the healthiest wine on the planet." It specializes in reds, and all its wines are naturally aged, unfiltered, and unfined.
Caught the tail end of the garlic fest, just in time for a glass of the best sangria n a lil live music #knockingonheavensdoor #chinabendwinery
A photo posted by Robbie Kali (@robbaykali) on Aug 21, 2016 at 9:33pm PDT
This French winemaker has been making bubbly for over 270 years. Needless to say, it really knows how to party and doesn't need animal-derived ingredients to do so.
Caution: Good times ahead.

#MoetMoment
A photo posted by moetusa (@moetusa) on Nov 10, 2016 at 8:30am PST
Benefit Wines partners with charities to help them raise funds. Experience the sweet taste of compassion by checking out Benefit's collaboration with PETA here. The bottle labels feature parts of PETA's motto, "Animals are not ours to eat, wear, experiment on, use for entertainment, or abuse in any other way."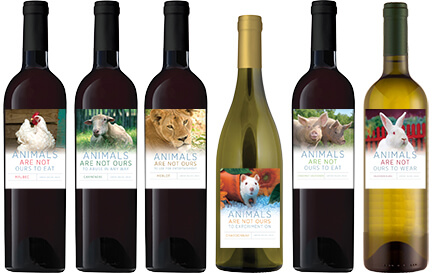 © Benefit Wines
6. Blossom Hill
The following varieties of this widely available brand are vegan: Chenin blanc (South Africa, 2007), cabernet Sauvignon (Chile, 2007), Blossom Hill Signature Blend White (U.S., 2006), and shiraz (South Africa, 2007).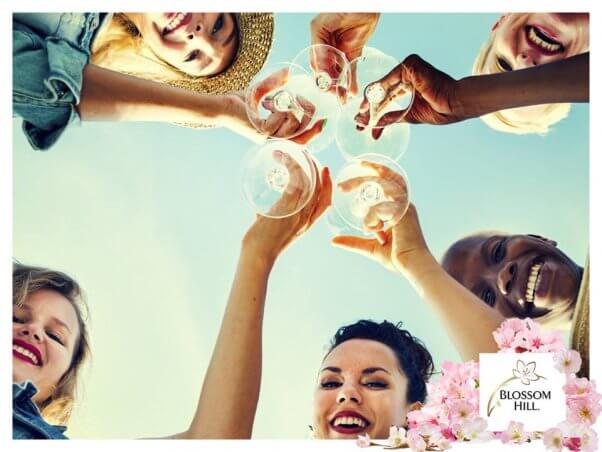 © Blossom Hill
The thumbprint cellars winery in Sonoma County, California, features a tasting room and art gallery.
Today we kicked off Harvest with our first lot of grapes- Chardonnay to be made into a new vintage of sparkling! Cheers to a bountiful 2016 harvest!
A photo posted by thumbprint cellars (@thumbprintcellars) on Aug 22, 2016 at 6:36pm PDT
All wines from this California vineyard are vegan. Read about its wine-making process here.
Frey Wine Serving Temperatures . Dry White Wines: Frey Whites, Rosé, White Zinfandel: 45-55 F . Light Red Wines: Pinot Noir, Charbono, Frey Natural Red 54-57 F . Heavy, Full-Bodied Red Wines: Cabernet, Syrah, Petite Sirah, Merlot 59-68 F
A photo posted by Frey Organic Wine (@freywine) on May 19, 2016 at 3:07pm PDT
9. Organic Biodynamic Vegan Wine
This family-run winery is located in the Cimini Mountains in central Italy. Its all-natural wines are organic and vegan, and they contain no added sulfur.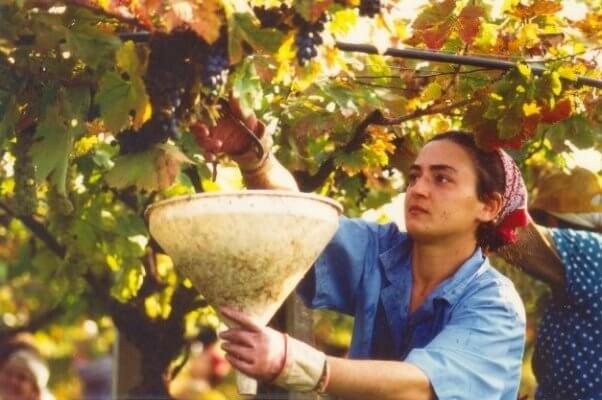 © Cristina Menicocci
10. Palmina Wines
This Santa Barbara–based winery's Vermentino 2015 white wine was recently poured at a White House state dinner.
What's better than a beach day with your bestie? ⛱Stay tuned for these two new arrivals!
#summer2016 #sbcwine #vermentino #cortese
A photo posted by Palmina
(@palminawines) on Aug 6, 2016 at 1:12pm PDT
In business since 1895, this award-winning vineyard in Sonoma County, California, produces a wide variety of wines that you can peruse here.
Finishing off a 2011 Marian's Reserve from Seghesio Family Vineyards. Saluda! #drycreekvalley #seghesio #seghesiofamilyvineyards
A photo posted by Jason Lee (@snapshotdude) on Oct 11, 2016 at 4:33pm PDT
12. The Vegan Vine
The Vegan Vine is a collection grown and produced by the family-owned Clos LaChance Winery. Inspiration for the collection came when a curious member of the family questioned whether the winery's products were suitable for his animal-free lifestyle.
@johnsalley and @wine_com Wilfred Wong at the #youngsmarket trade tasting. Look for the wines online with wine.com soon!
A photo posted by Vegan Vine Wine (@veganvinewine) on Oct 21, 2014 at 3:22pm PDT
13. Wrights Vineyard and Winery
This New Zealand–based winery's current owner is a third-generation winemaker. With that type of experience, you can't lose. (Check out the winery's Natural Wine Co. line for fresh "New World"–style wines.)
#natural #wines #organicallygrown #wrightsvineyardwinery #shot #sustainable #gisborne
A photo posted by Wrights Vineyard and Winery (@wrightswinery) on Aug 27, 2016 at 6:00pm PDT
Vinavanti is the first and only certified organic winery in San Diego County.
Taste San Diego…naturally. Craft wine sourced locally and made with no intervention. #drinkadventurously at #vinavanti #urbanwinery
A photo posted by Vinavanti Urban Winery (@vinavanti) on Aug 15, 2016 at 5:18pm PDT
To learn more about wine-filtering processes and ingredients, please visit this page about vegan wine, and this in-depth article at the Eater website. You can search for any wine brand and find out if it's vegan at Barnivore.com.
More of a beer drinker? Check out our guide to vegan beer!
Want to encourage a friend or family member to adopt a healthier and more compassionate lifestyle? Order your loved one a copy of our free vegan starter kit today.
Please use this guide only if you are of legal drinking age and always drink responsibly.
The post Toast Your Next Meal With These Vegan Wine Brands appeared first on PETA.