R.P. Adler's Pub & Grill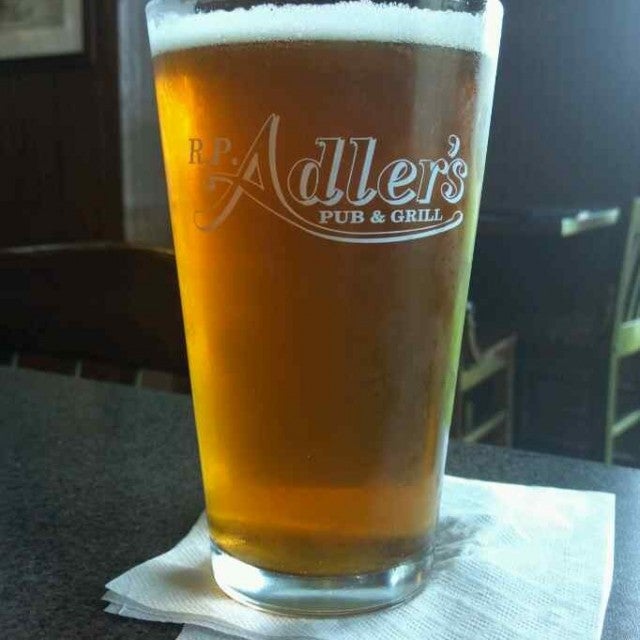 Foursquare Tips
Free WiFi!

No food network on the TVs in the bar. Deal.

Sweet potato soup rocks!

Great Friday Fish Fry! They'll run out if you wait until after 9 though.

Order the Portebello Mushroom sandwich.

Mozz Sticks were to die for. Grouper and cod sandwiches were great. Nice beer selection.

Chicken Fingers, Brisket

Great neighborhood bar!!

Good atmosphere, good food. Cinnamon hot toddy ftw. Awesome bartenders!

I don't know what changed here. We remembered this spot being much better than it is now. The menu has changed a bit, and the food we were presented neither looked nor tasted good. Not going back

Sweet potato, chicken & wild rice soup was good. Fried green beans were excellent with chipotle sauce but take a pass on the buffalo chicken sandwich.

I really liked the fish special.

The chicken pasta is awesome! It looks at first to be small portions but the food is very filling.

Bar tenders need work (service)

great service

Fish fry on Tuesday thats a tease. Thought it was Friday. Three more days. Great food.

The portabella mushroom sandwich is OUTSTANDING!

Excellent classic burger. Have it with Havarti Cheese...succulent!

Get the fries with ranch!

Ask for ranch for your French fries... Super good!