Royal Oak Music Theatre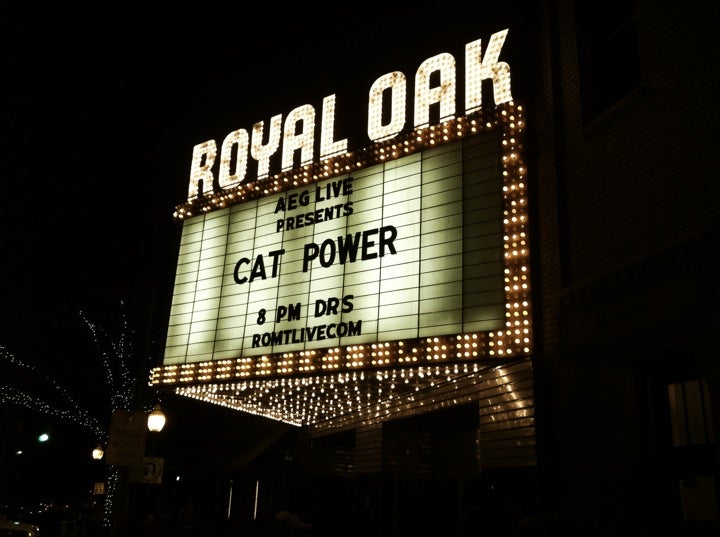 Map: Surroundings & Nearby
Foursquare Tips
If you love it, sing along! It always gets loud with Jake Owen (10/18/12), headlining #CMTonTour 2012, with special guests Love and Theft and Florida Georgia Line.

The box office girls are mean.

Hold your pee! One bathroom+ lots of beer = long lines. Booooo

The venue staff sucks!! They were so rude, it will take alot for me to return too this venue!! The out source Security was very friendly!!

Pro Tip! - Order a Mello Yello Slurpee at the bar. The bartender might tell you that they don't have Slurpees, but don't listen. They are lying to you.

Clearly not hipster enough to be here...

An old theater, but a still vibrant music venue.

Great acoustics. Can see the stage from anywhere.

If you plan on consuming alcohol at this venue, you may have to consider remortgaging the house. Prices are quite ridiculous.

Nice venue. Insane drink prices

Bring a beer they don't sell any here.

Purchase tickets at the box office. You get better seats.

Long islands are great!

Nice concert hall with good sound and proper acoustics. Able to see the stage from everywhere. Simple bar with girls going through the crowd picking up the orders.

Since when has print at home tickets considered VIP? We waited in the freezing cold ALL DAY for 1st row for a GA concert, only to be held back until print at home tickets holders were let in. WTF?

Awesome Halloween party! Get your drinks upstairs FYI.

If you love security guards watching you urinate this is your place to see a show.

Worst place to see a show in Detroit. Impossible to see unless you are at front of section or are over 6' 3". Sound is almost always terrible. I only come here if the show is can't miss.

Summer Camp 2011 artist Mimosa will be performing here on Nov. 4th. Make sure to come check him out!

Tip your bartenders!