Hubbell & Hudson Kitchen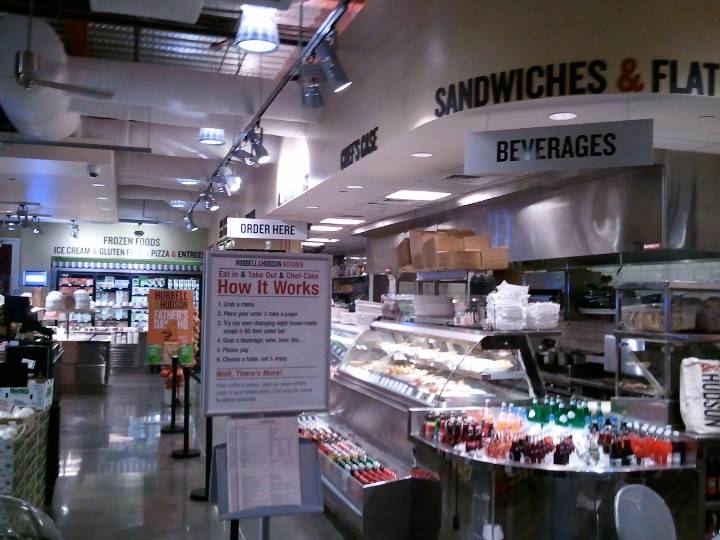 Map: Surroundings & Nearby
Foursquare Tips
Leave better tips than Patti S.

The lamb burger is excellent. Love the apricot tea.

If you want a burger, both the buffalo and lamb burgers are great. If you want dessert, the Italian Cream cake is perfect and easily big enough to split

Try the cowboy burger.It's great, and some gelato for desert.

Part grocery, part restaurant, part bar.

The small salad bar or the salmon burger are awesome. The Mac N Cheese is 'okay', but not a rave item IMHO. Leave room for the homespun gelato!

Craft beer Fridays are great. 5 dollars per pint for whatever brewery is doing tastings.

This place is an oasis of yummy curated food and other items in an ocean of bad Mexican, bbq, and pizza. Come here for three meals a day.

Possibly the best clam chowder within the surrounding 10 zip codes.

Lobster omelette....amazing for brunch on weekends

Carne asada was outstanding and only $14. So much flavor!

Las hamburguesas gourmet son ricas, los pasteles deliciosos y a un buen precio.

Awesome Cowboy Burger!

Cowboy Burger is awesome!

Try the pancakes always as a side or as an entree! They're the best!

Avoid the crowds by lunching after 2pm

Love the salmon. Buy real estate!

Had a productive real estate marketing round table today. Looking forward to our next one!

Everything here is good. Dr Kendra Strange

The burgers and (steak) fries are delicious, I am a repeat customer and I love this place. The deserts are awesome!!