Fruity Pebbles Whoopie Pies are a playful and fruity spin on a classic dessert. Marshmallow buttercream and Fruity Pebbles "sprinkles" make them irresistible.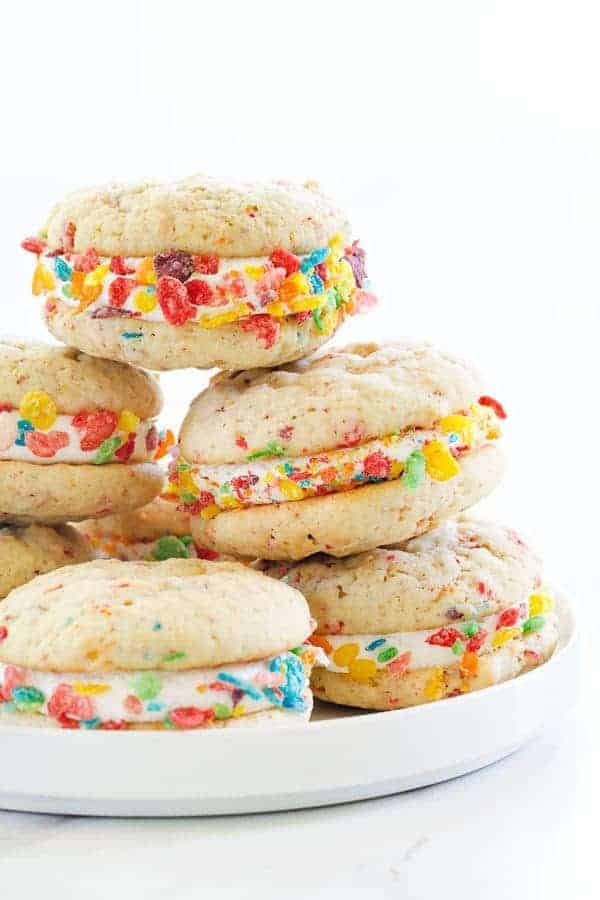 This post is sponsored by Post Foods®. All opinions are my own. Thank you for continuing to sponsor the brands that make My Baking Addiction possible.
If you're a regular reader, you know that my husband is pretty much the pickiest eater that I've ever encountered. He's not super keen on sweets (crazy, right?) and most vegetables are a no-go.
However, there is one thing that he eats every single day, and that thing is cereal. Even if we're staying at a hotel, he heads to the nearest store to pick up a box of Cocoa Pebbles and a half gallon of milk. He's that serious about his nightly cereal ritual.
The post Fruity Pebbles Whoopie Pies appeared first on My Baking Addiction.