Fall Theater & Dining Venues to Explore in NYC
October 4, 2016
Fall Theater & Dining Venues to Explore in NYC
Pumpkin spiced lattes, colorful leaves, butter-soft leather gloves and New York City—some things are just better in the fall. Although the city is ideal to visit anytime of the year, autumn just has a certain flavor to it that is best consumed in the City That Never Sleeps. The Big Apple's shows are one of the greatest draws to the state. Tourists alone bought 7.7 million tickets to Broadway shows last year, and this year attendance is set to outpace the attendance for all of New York and New Jersey's sports events combined, including Yankees and Mets games.
Many travelers tend to see a few shows during their visit, even if staying for just a few nights. Of course if theater is in your future, food is a necessary counterpart in NYC. We gathered together a few of the area's best shows and dining venues to enjoy this autumn.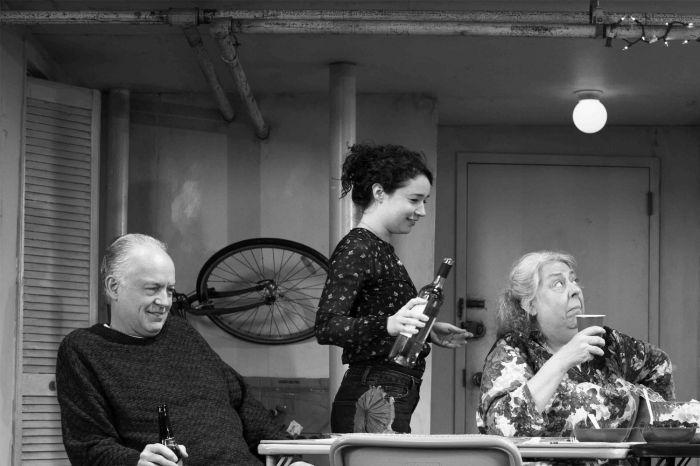 Photo Credit: The Humans

One must-see that bubbled up from a small off-Broadway stage is Stephen Karam's The Humans, now playing at Broadway's Helen Hayes Theatre and winner of four Tony awards. The original cast of six—two daughters, a mom, dad, deranged grandmother, and the daughter's boyfriend—are the linchpin of The Humans' resounding appeal. During one Thanksgiving evening, the group deftly conveys the worn-in, warped bonds families weave over decades together. The squabbles, passive-aggressive comments, tender moments, and odd little traditions are inevitably relatable to every audience member. The scene of the entire play is nothing more than a family gathering, but they turn the seemingly humdrum dinner into something spectacular with humor, suspense and heartache all on the menu.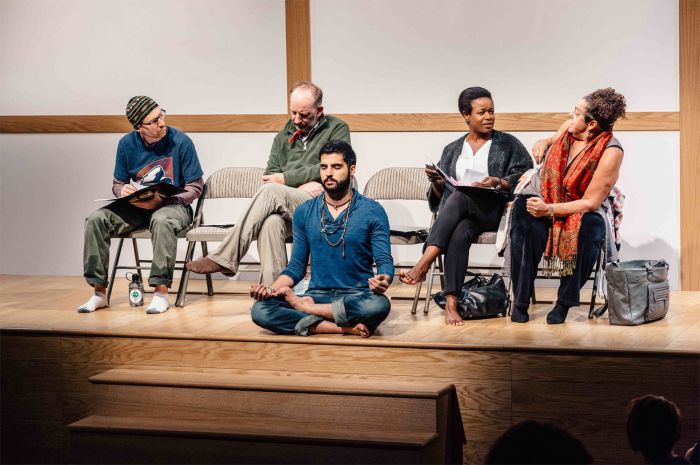 Photo Credit: Small Mouth Sounds

Another show, Small Mouth Sounds, is off Broadway but also brings a cast of six (plus the voice of a spiritual guru) together for a confluence of humor and sentiment. The play (offered until 10/9) unfurls the experiences of six attendees at a silent meditation retreat. It is mostly silent, the set is sparse, and the audience never sees the monk-like guru. Instead, it relies on the actors' gestures, uproarious interactions, and quiet moments of reflections to make its story so seducing. I hope Small Mouth Sounds will follow Broadway status like The Humans, though some plays like it are the reason intimate theater is enthralling.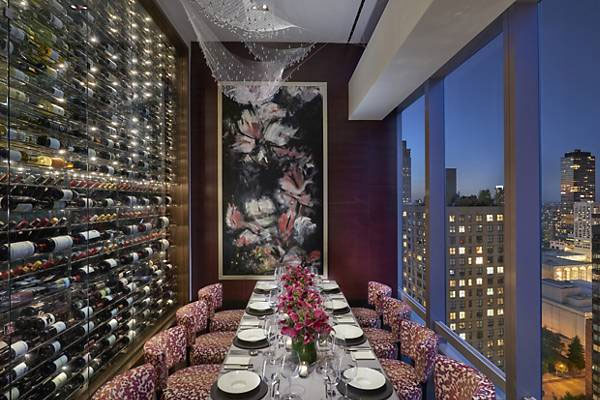 One of the best spots for pre- or post-theater going is the Mandarin Oriental which overlooks Central Park along 8th Avenue and just a stroll from the theater district. The Lobby Lounge offers a quintessential Afternoon Tea with exclusively-sourced Asian teas, and a scrumptious array of scones, sandwiches and cakes. Next to the lobby is the hotel's signature restaurant Asiate. Native German and certified Master Chef Christian Pratsch brings his global flair to the restaurant. Try the six-course Chef's Tasting Menu which currently comes with tuna sashimi, foie gras terrine, artichoke risotto, a 7X Wagyu beef tenderloin and banana-mango ice cream with hazelnut cake.
Photo Credit: Graffiti Food & Wine Bar

On the opposite side of town tucked along the quiet East 10th street of the East Village is Graffiti Food & Wine Bar by Chef Jehangir Mehta. Similar to the eclectic styles and forms of its artistic namesake, Graffiti Food & Wine Bar has an avant garde approach to food and dining. The tapas-style menu boasts Asian, French and American-inspired cuisines. The entire restaurant, not more than nine-feet wide with less than 20 seats, has Indian art, original brick walls, French accent waiters and vintage chandeliers. It's charming and the kind of chic "hole in the wall" that makes New York the magical and delectable phenomena it is. Zagat unsurprisingly keeps Graffiti in the top 20 of the Best Restaurants in NYC.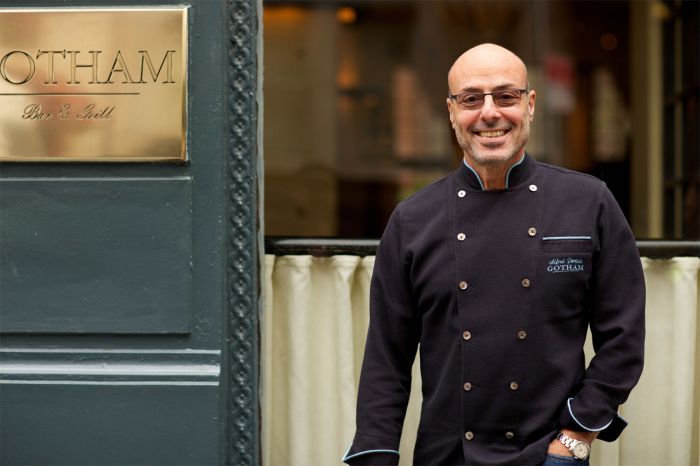 Photo Credit: Gotham Bar & Grill

Another staple of the NYC's East Village dining scene is Gotham Bar & Grill, a three-decades old institute of fine dining in the Big Apple. The building was once an antiques auction house and still has its lofty ceiling and beautiful black-paned windows, now complimented with cloth draped chandeliers and dark cheery wood pillars. Chef Alfred Portale remains at the helm and has earned Gotham a laundry list of awards and accolades from five New York Times' three-star reviews to a Michelin star. The fare is hearty and robust, a showcase of new American cuisine with classics such as a dry aged New York steak, rack of lamb, and creamy pancetta and shrimp risotto.
One hardly needs a single reason to visit the Big Apple, but a rich assortment of dining and theater offerings await.