Exploring Asolo – The City of a Hundred Horizons
December 2, 2015
Exploring Asolo – The City of a Hundred Horizons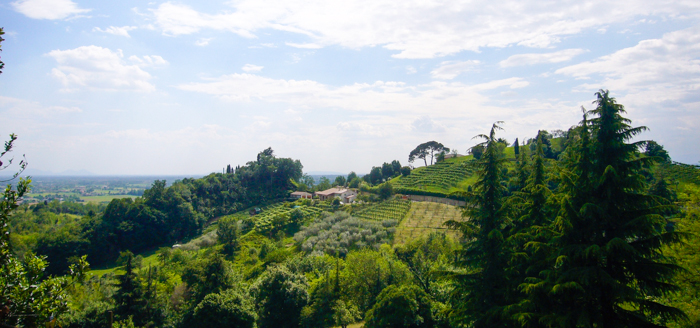 One of the things I love most about visiting Asolo during our tours is arriving with our small group of cyclists or walkers and finding ourselves totally outnumbered by locals. Especially on Sunday, when there is a steady stream of Italian cycling clubs making the climb to the Piazza Garibaldi – we blend right in, enjoying a cafe to recharge after the ascent. But unlike the cycling clubs, quickly off to complete their ride, we take some time to explore and appreciate one of the 'hundred horizons' that city of Asolo is known for.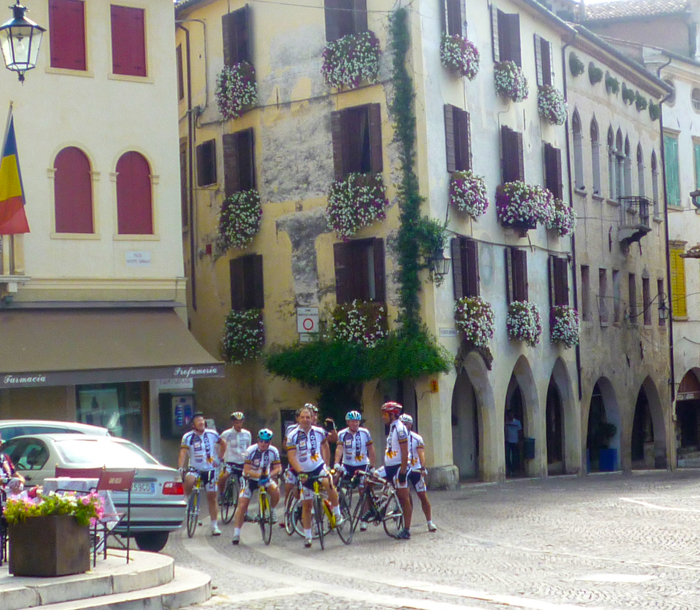 A small, charming village today, during the late 15th and early 16th centuries, Asolo was a center of culture in the region. Caterina Cornaro was the queen of Cyprus until her husband died and she abdicated the throne. She sought refuge from the Republic of Venice, which in effect banished her to Asolo, where she ruled from 1489 to her death in 1510. During her reign, she established a magnificent Renaissance court in Asolo, including luminaries such as the painter Gentile Bellini and humanist Cardinal Pietro Bembo.
Caterina Cornaro's Castle in Asolo
A stroll around the town offers many opportunities to discover yet another lovely vista as you explore a hidden alleyway. A short walk will bring you to the Rocca, a fortress built on the summit of Mount Ricco that overlooks the center of Asolo. Stop into the Cathedral to view paintings by Lorenzo Lotto and Jacopo "da Ponte" Bassano.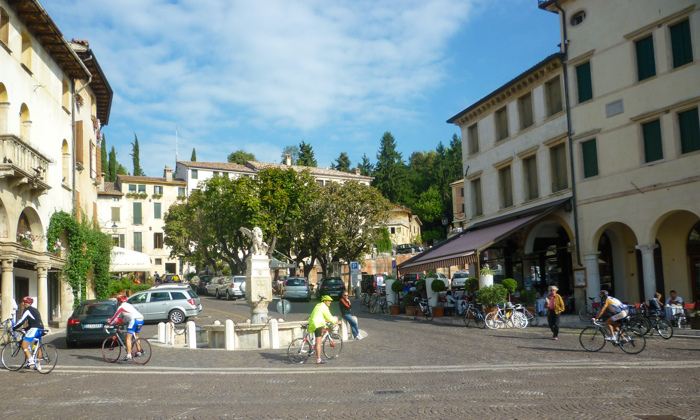 Enjoy a prosecco at a cafe along Piazza Garibaldi, just as English poet Robert Browning, actress Elenore Duse, and explorer Freya Stark must have done during their time in Asolo, all of whom made this lovely spot their home. Asolo is in fact known for it's local prosecco, the Colli Asolani Prosecco wine zone has earned the highest quality designation in Italy, the DOCG. Look for Bele Casel's Gran Fondo, an unfiltered, fresh prosecco that the locals enjoy, made using the original technique of fermenting in the bottle, how prosecco was made prior to the invention of the steel vats used today.
If you're spending more time here, and want to enjoy a more leisurely meal, there are several great options.
Hosteria Ca' Derton – just off Piazza Garibaldi. A traditional hosteria, casual, featuring typical regional dishes like pasta with local mushrooms.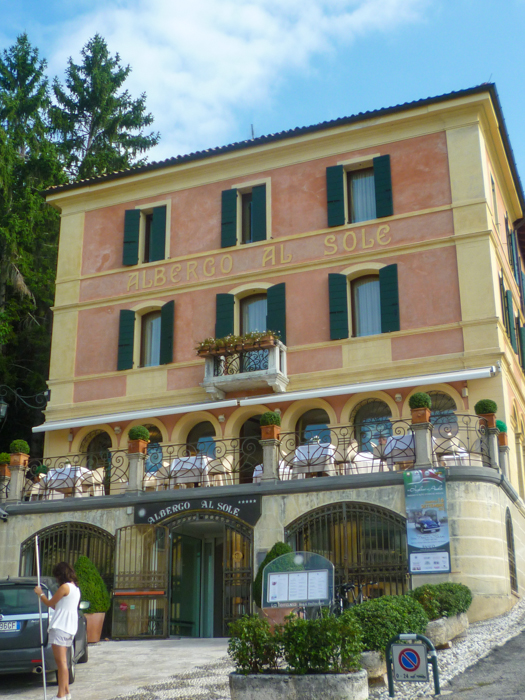 Ristorante La Terrazza – located in Albergo Al Sole, you can enjoy a luxurious meal in their elegant dining room or on the terrace overlooking the city center. The best hotel in town, for those looking to stay overnight. They had Bele Casel's Gran Fondo here during my last visit.
Ristorante Due Mori – fresh local ingredients, a wood-burning stove, and a panoramic view, a recipe for a memorable meal. Try the roast chicken.
We're returning to Asolo in May, to watch the finish of Stage 11 of the 2016 Giro d'Italia.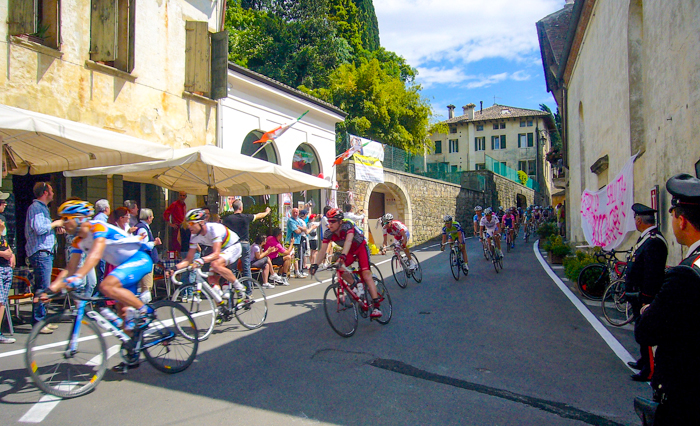 Giro d'Italia 2010 in Asolo