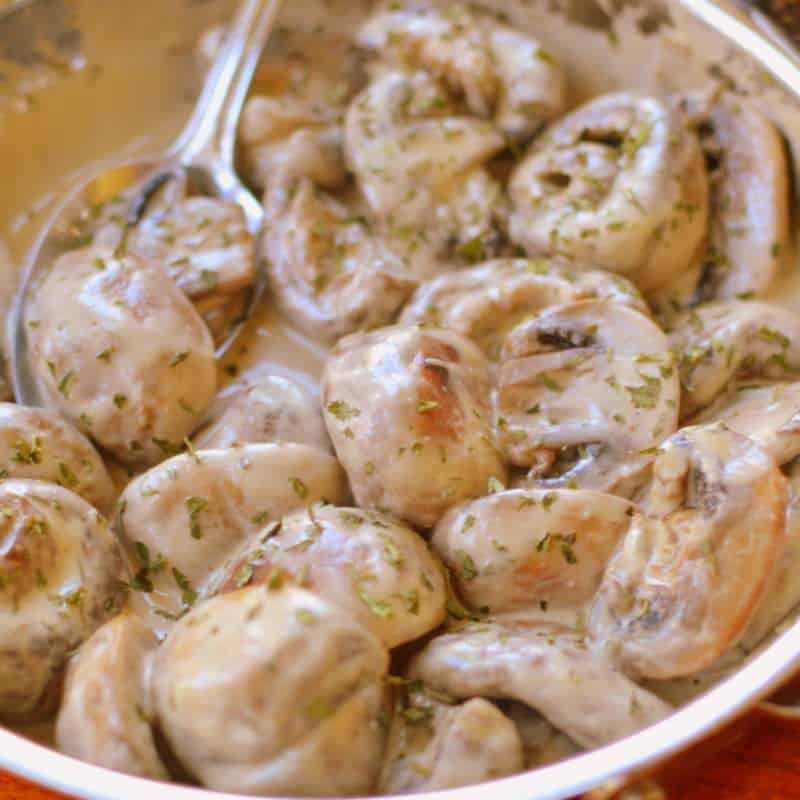 Mushrooms are one of those foods that you either love or hate like coconut or cilantro.  I happen to love mushrooms, coconut and cilantro!  These mushrooms are by far one of my favorite vegetables.  They are so easy to fix.  They can be whipped up in matter of a few minutes.  Mushrooms are naturally low in calories and they have 1 gram of protein in 7.2 calories.  They are high in cancer fighting antioxidants and they also provide several minerals that may be difficult to obtain in our diet, such as selenium, potassium, copper, iron, and phosphorus.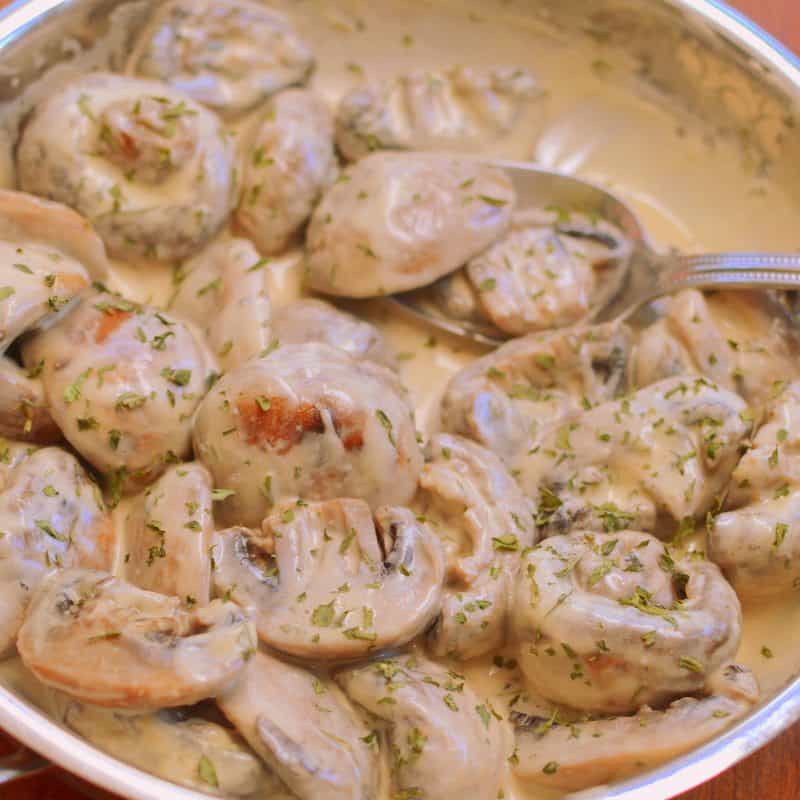 Easy Creamy Mayo Mushrooms combines white button mushrooms, garlic, mayo, cream cheese, and chicken broth in the ultimate creamy dreamy mushroom recipe.  Serve with rice, egg noodles or mashed potatoes or just eat them alongside a sweet juicy ribeye steak.  I think this recipe works best with button mushrooms but if you try some of the other more exotic varieties like Shiitake,  Cremini or  Portobello let me know what you think!!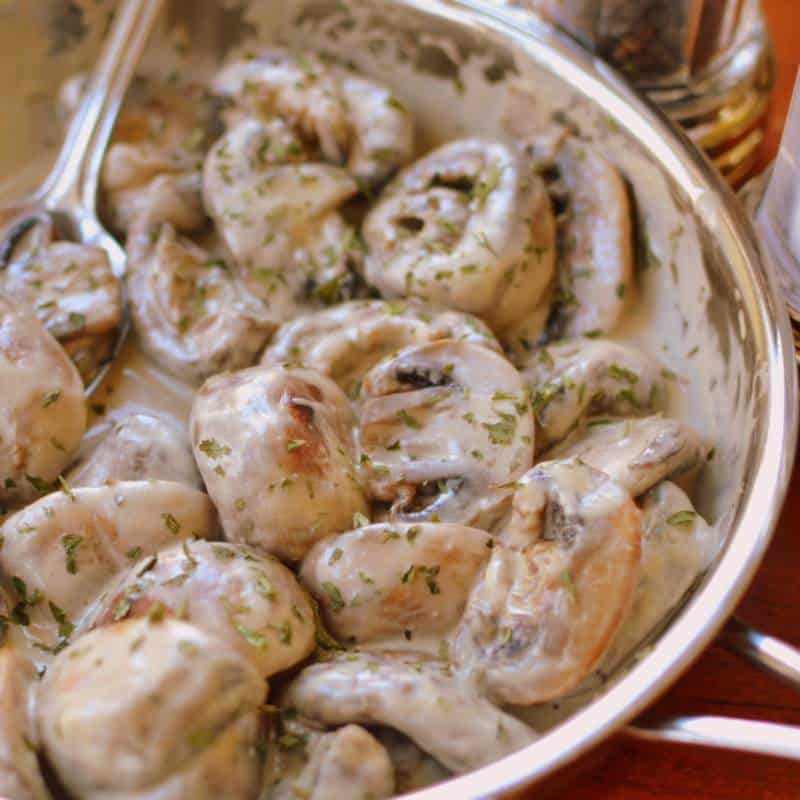 Love this mushroom recipe and I hope you and your loved ones do to!!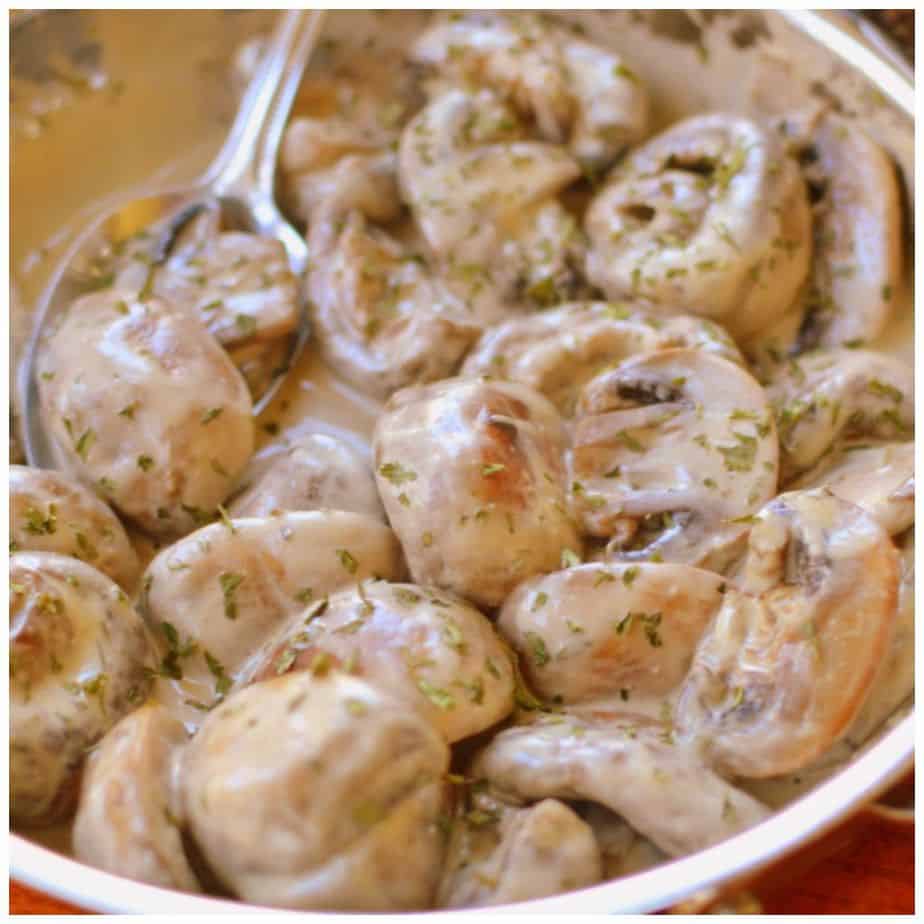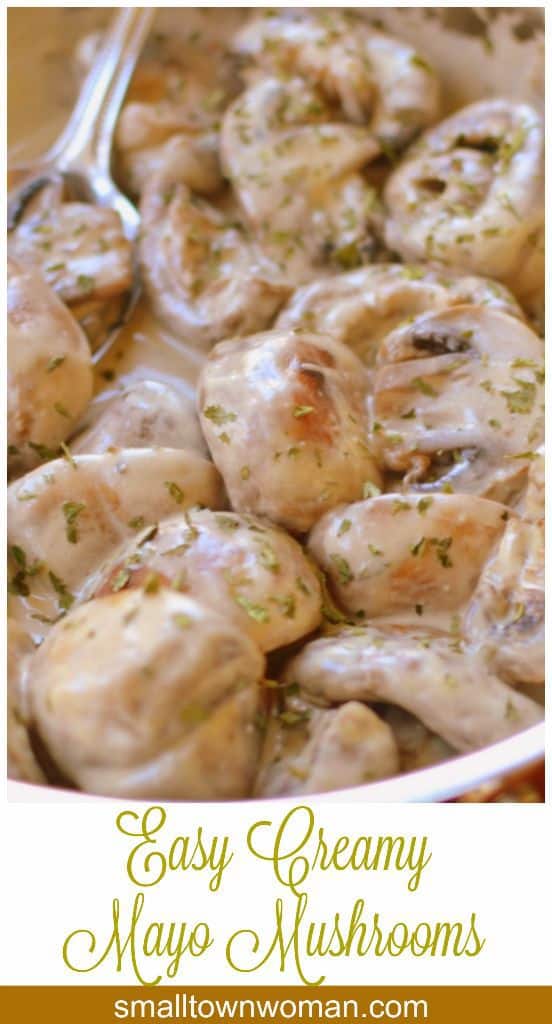 Easy Creamy Mayo Mushrooms
Ingredients
1 lb button mushrooms washed and trimmed
3 tablespoons butter
3 cloves garlic minced
2 ounces cream cheese softened
1/3 cup mayo
1/4 - 1/3 cup chicken broth
1/4 teaspoon onion powder
1 tablespoon fresh or dried parsley
Instructions
Melt butter in large skillet over medium heat. Add mushrooms and cook until mushrooms are lightly browned, about 5 minutes. Remove from pan and place on plate.
Reduce heat to low. Add garlic and cook for 1 minute. Add cream cheese and mayo, Gently stir until the cheese has melted. Slowly whisk in chicken broth until desired consistency. Whisk in in onion powder. Add cooked mushrooms back to pan and simmer for 5 minutes, Sprinkle with parsley and serve immediately.
Notes
Cut the larger mushrooms in half. It makes for ease of cooking and makes the dish more attractive.
Schema/Recipe SEO Data Markup by Yummly Rich Recipes0.1http://www.smalltownwoman.com/easy-creamy-mayo-mushrooms/wk_bootstrap();
Other mushroom recipes you will love!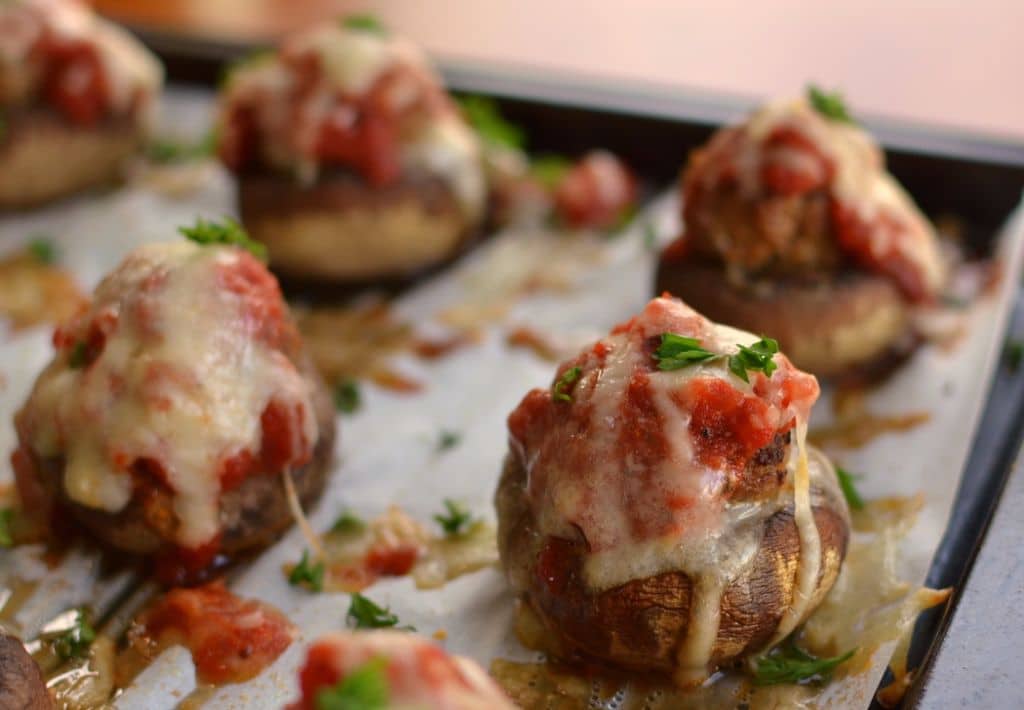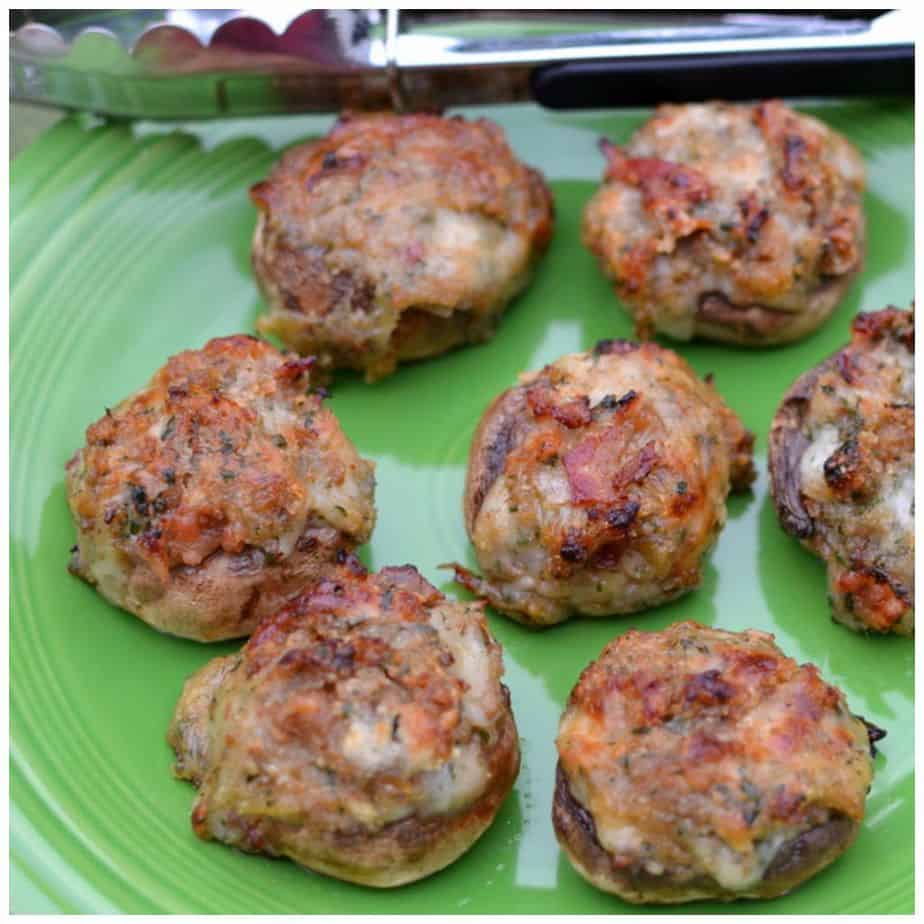 Bacon Cheddar Stuffed Mushrooms
The post Easy Creamy Mayo Mushrooms appeared first on Small Town Woman.