Dooky Chase Restaurant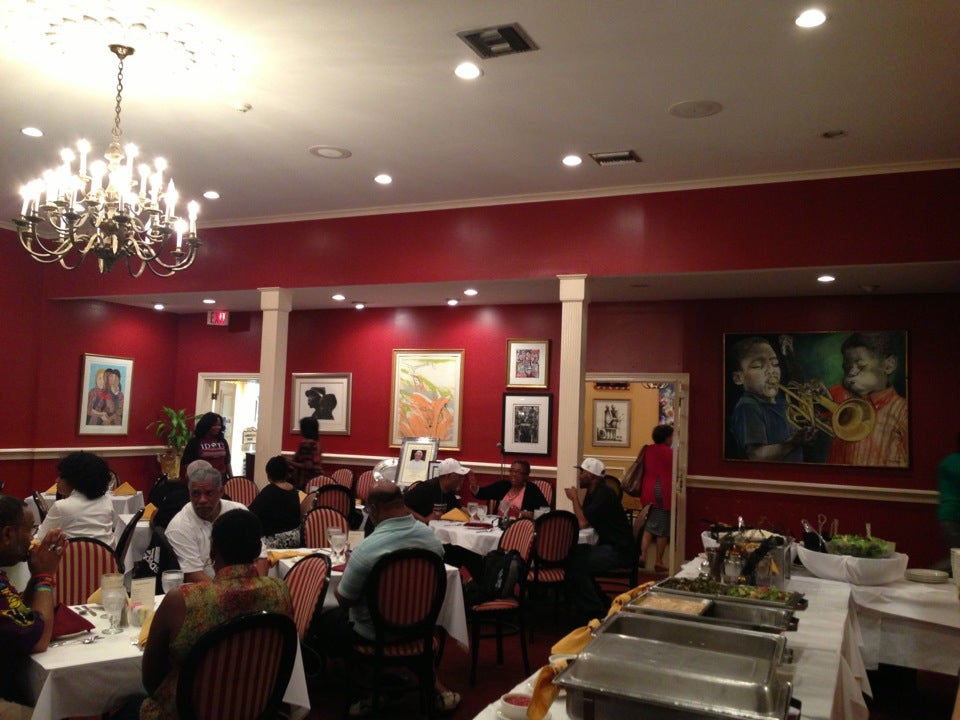 Foursquare Tips
Andrew Zimmern made a stop at this legendary eatery, where he sampled Creole cooking tips from the Queen of Creole cooking, Leah Chase.

The fried chicken rivals that at nearby Willie Maes, and the fried catfish will be some of the best youve ever had. [Eater 38 Member]

Great buffet, the inside is much nicer than it would seem from the outside, fried chicken is excellent!!!

Pork chops, greens,peach cobbler!

The buffet lets you sample a bit of everything - the fried chicken and shrimp creole are go back for seconds good.

They are now open for dinner!

Make sure to go ALL IN while in NO

Peach cobbler is the best I've ever had!

Gumbo is a dish best served with a side of slow jazz on a summer night. That's the specialty at New Orleans' Dooky Chase, where John Besh has been known to lick his bowl clean!

Make a reservation it is packed lol

A lunch worthy buffet, Chef Leah Chase offers a midday creole feast.

Try the Whole Fried Catfish - Honestly the fried chicken was better but the catfish is more photogenic

featured on bizarre foods. known for, chicken creole, fried chicken & peach cobbler

The art collection in the dining room is excellent!

Best fried chicken ive ever had!

Fried chicken is great, but make sure you start with a cup of gumbo...

The fried chicken is great and the staff is so friendly!

Best fried chicken ever! Go early for the lunch buffet to skip the wait and get the warmest, juiciest pieces of chicken.

Shrimp creole

Get the lunch buffet. Honestly the fired chicken was just ok. The eggplant casserole was amazing! Red beans and rice then best I've had. Yams A++. Potato salad pretty good if you like mustard.