Dillon's Restaurant & Irish Pub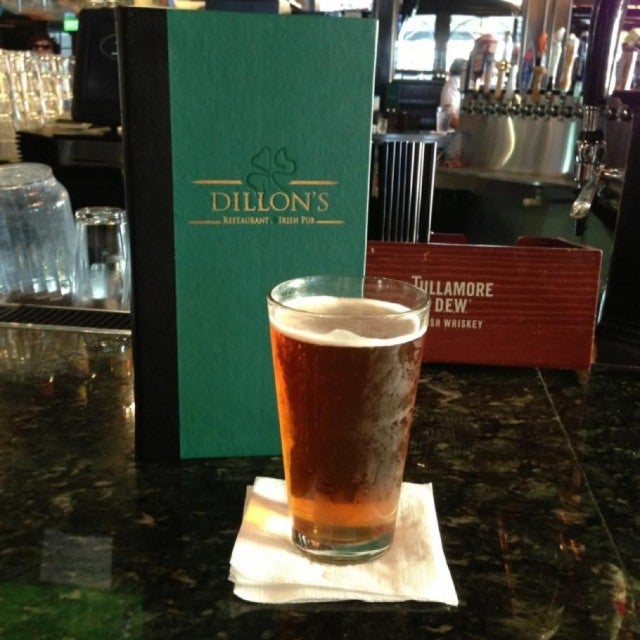 Map: Surroundings & Nearby
Foursquare Tips
Nuttin Irish 'bout dis place. Seems the only Irish about the establishment is the plaid mini kilts from Hot Topic that the girls wear

$6 for a large snakebite, $4 for a pint!

Mac & Cheeseburger. If you are in during happy hour though, order the Mac & Cheeseburger Sliders. Same amount of food, but during happy hour pricing its cheaper to order it from the appetizers menu.

Racer 5 on tap...'nuff said.

Had I Guinness. They don't have the proper glassware nor do they have a clue how to pour one. That's sad for an "Irish Pub"

Great food

Best fish & chips outside of London. Also, Cobb salad is good here.

Went here for new years and had fun. Big place but not alot of dance room.

Eh... Avocado fries are gross in my opinion.

Digging the corn beef

Don't bother coming. The service is slow and they rush you out. The food isn't worth the price. The only plus is that they show the fights and no cover charge.

Fried avocado

Try the buffalo chicken sandwhich or the lamb burger. Super cool place

Cool vibe... VERY CHALLENGED in the seating policy!

No Happy Hour :-((

$ell SmArt,... with Art!