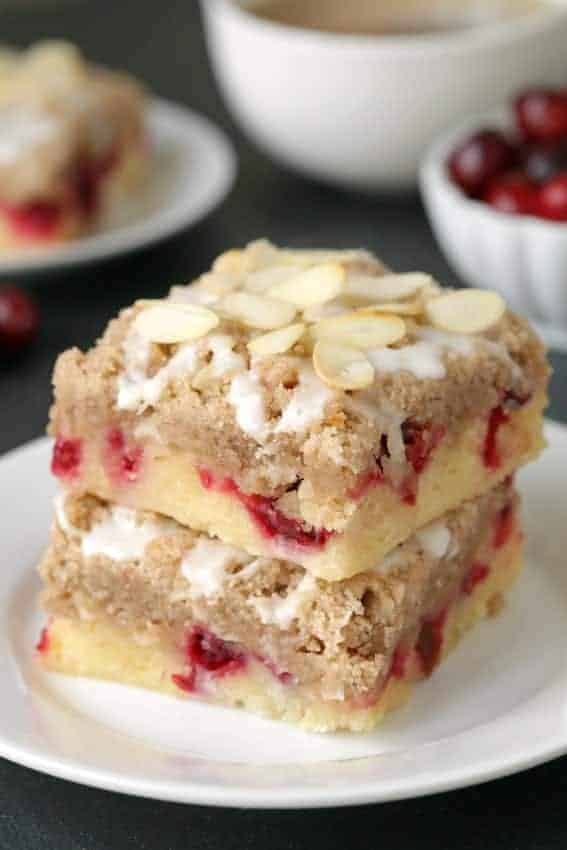 Cranberry bars have a dense, coffee cake-like base with streusel and almond icing. With a gluten-free option.
After Thanksgiving, I'm always stuck with an odd amount of cranberries that didn't make it into my favorite orange cranberry sauce, a pie, or a crisp. I usually just freeze them to use at Christmas but after making these bars, I now have the perfect use for leftover cranberries!
These cranberry bars aren't your typical jam-filled fruit bars. They're definitely a little different. And better! I found a recipe for crustless cranberry pie that I was excited to try and wanted to add a streusel topping to make it extra special. But no matter what topping I tried, it weighed down the batter too much for it to rise. It made sense as the recipe doesn't have any leavener in it, but I actually loved the result, which is what I'm sharing with you today.
The post Cranberry Bars appeared first on My Baking Addiction.