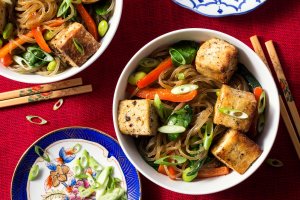 We've been sold on the ease and deliciousness of meal-kit delivery services for a while now. Who wouldn't like to have pre-measured ingredients delivered to their doorstep? Meal-kit deliveries cut down on decision-making, shopping, and prep time, so you can just cook and enjoy.
Sun Basket is shaking up the meal-kit service scene with new vegan recipes, which are available now. Using sustainable ingredients and the best organic and non-GMO produce, the company boasts 100 percent recyclable and compostable packaging.
The company's new vegan meal plan is free of any animal-derived ingredients, including meat, fish, milk, cheese, eggs, honey, and gelatin, and the meals are dietitian-approved. Bonus: If you follow this referral link Sun Basket will give PETA supporters $45 off their first order ($35 off week one and $10 off week two).
But first, feast your eyes on a delicious sample menu:
Walnut-Mushroom Flatbreads with Apricots and Lemon-Tahini Dressing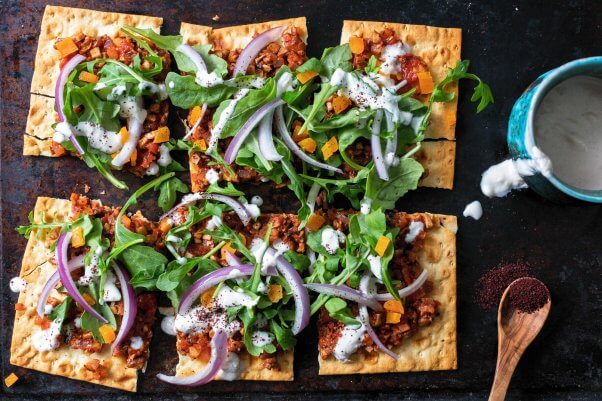 © Sun Basket
Mushroom Muffalettas with Olive Tapenade and Kale Chips
© Sun Basket
Root Vegetable Panzanella with Black Beans and Cremini Mushrooms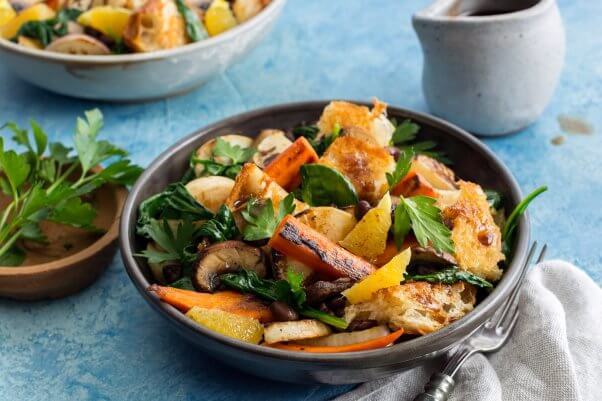 © Sun Basket
Salt-and-Pepper Tofu Stir-Fry with Glass Noodles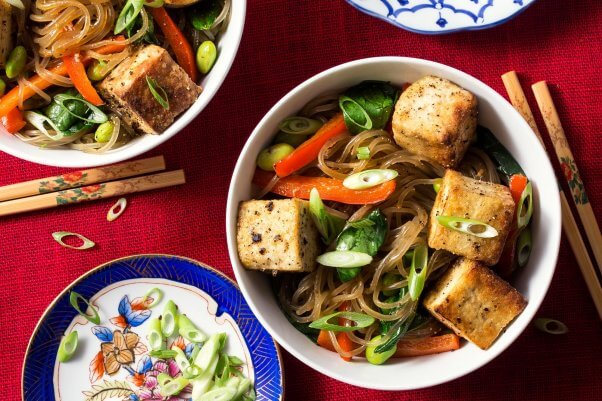 © Sun Basket
Are you ready for #NewYearNewVegan? We thought so! Order your discounted vegan meals from Sun Basket today. Simply look for the recipes labeled "vegan."
Want more vegan recipe ideas and tips? Order our free vegan starter kit today.
I WANT A FREE VEGAN STARTER KIT
The post Sun Basket Meal-Kit Service Introduces Vegan Meal Plan appeared first on PETA.