From Chicken Noodle Soup to Pot Pies: Vegan Recipes That Taste Just Like Chicken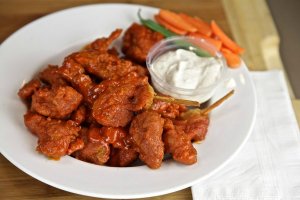 As if you needed any further reasons not to eat chickens, here are 19 more:
1. Cruelty-Free Chicken Drumsticks
Zacchary Bird uses aquafaba (the juice from a can of beans) to help make the frying batter and jackfruit for the "meat." The results are totally realistic and insanely delish.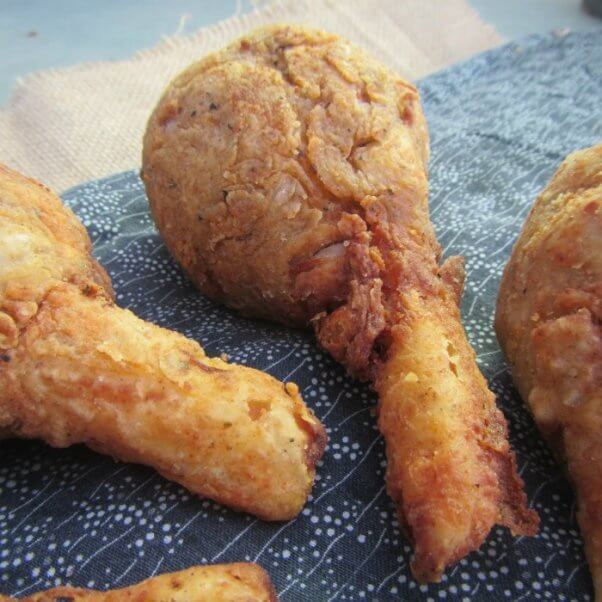 © Zacchary Bird
2. Beyond Meat Chicken Noodle Soup
As if we needed more reasons to love this meatless meat company—it also offers simple, delicious recipes on its website.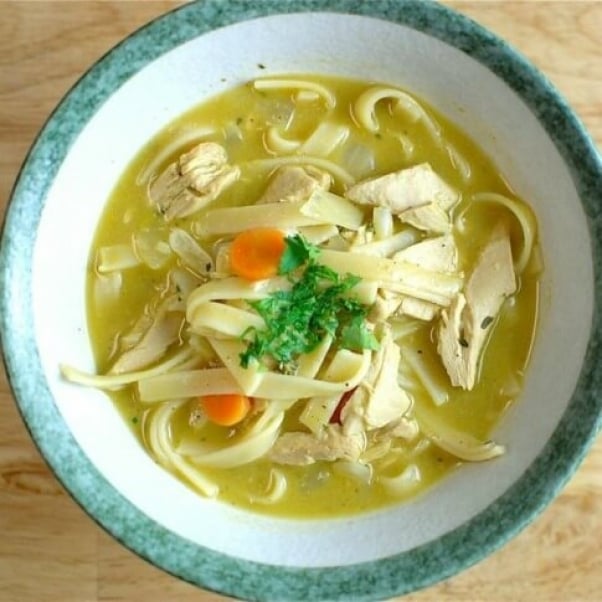 © Beyond Meat
3. Vegan Buffalo Chicken Salad
If you've never used jackfruit before, we recommend Blissful Basil's approach, which keeps it simple and healthy, with mouthwatering results.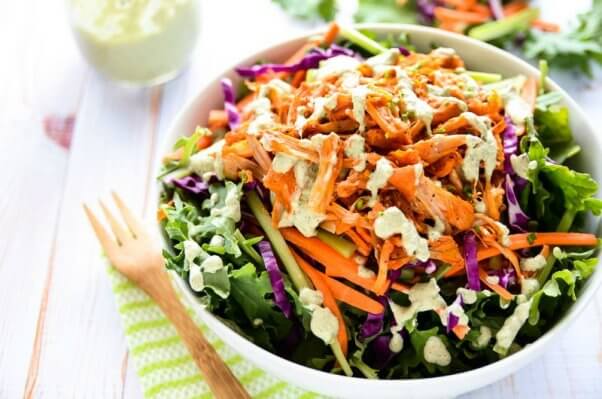 © Blissful Basil
You would never guess how easy it is to make a pot pie until you see a recipe like ours. It takes less than an hour and serves six!
Using vegan Beyond Chicken Grilled Strips and vegan yogurt, Ordinary Vegan whips up a flavorful cruelty-free version of this classic Indian dish.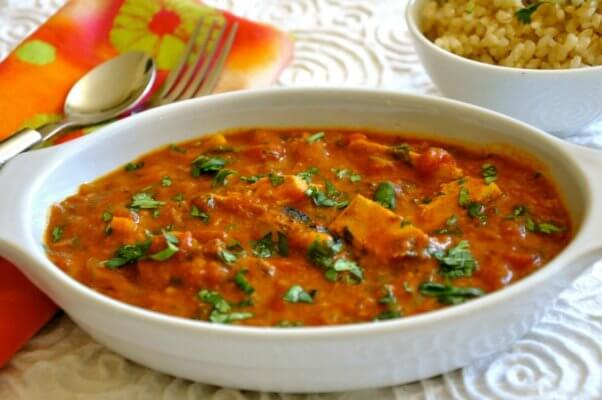 © Ordinary Vegan
6. BBQ Chik'un Pizza with Ranch
Bet you haven't dusted your pizza crust with ground pistachios. Luckily, Hot for Food shows you how.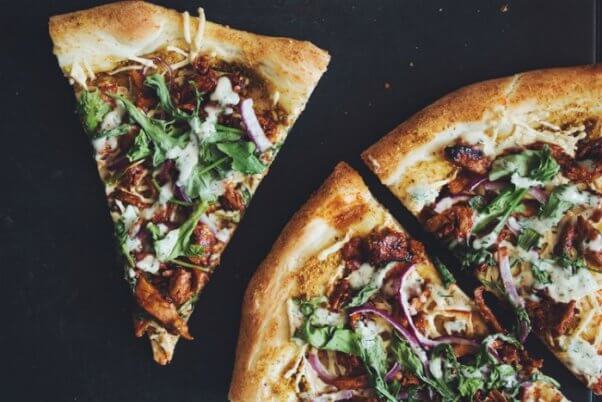 © Hot For Food
7. Vegan Chicken and Rice Casserole
You're only 30 minutes from this delectable comfort food recipe by Namely Marly, which can be made gluten-free with just two small alterations.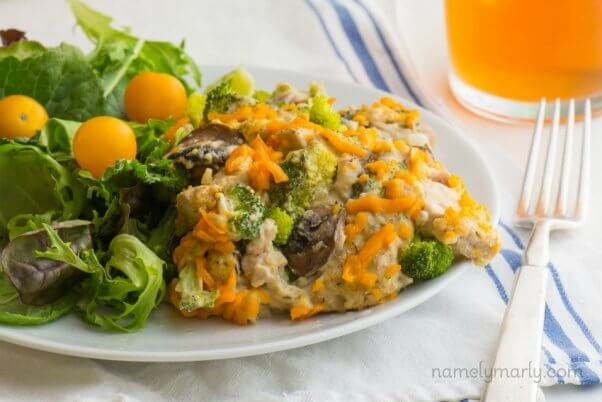 © Namely Marly
For this PETA recipe, we use Gardein Chick'n Scallopini for protein power, while green chilies and chipotle chilies are added for spice and flavor.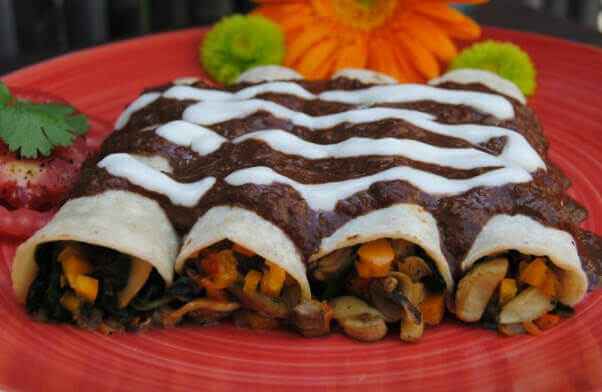 9. Spicy Buffalo Cauliflower 'Wings'
With all the flavor and none of the guilt, this is a secret-weapon recipe that every vegan cook should have in his or her kitchen.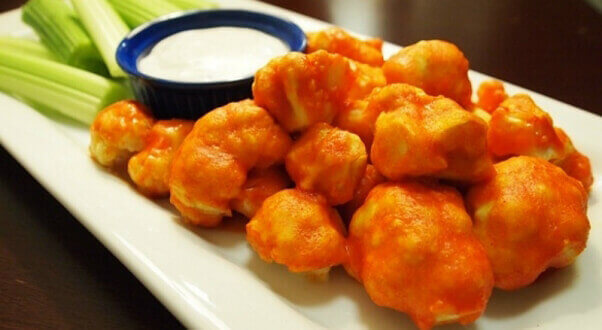 10. Crispy Tangerine Chili Chik'un Lettuce Wraps
Hot for Food's recipe had us at chili flakes, fresh ginger, and grated tangerine zest. Swoon.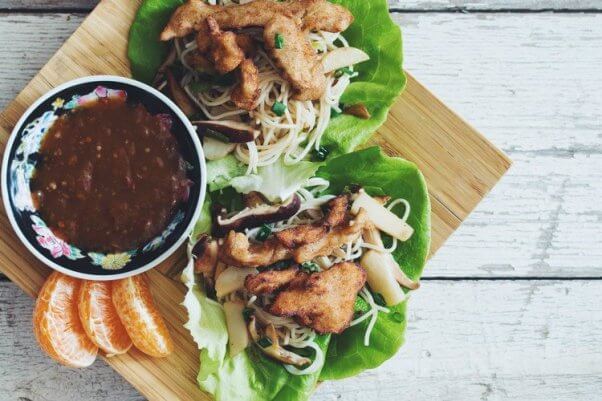 © Hot For Food
Since chickens are slaughtered in order to produce poultry products for places such as McDonald's and KFC, one shudders to think of what actually goes into these bite-sized snacks. With our cruelty-free recipe, you won't have to.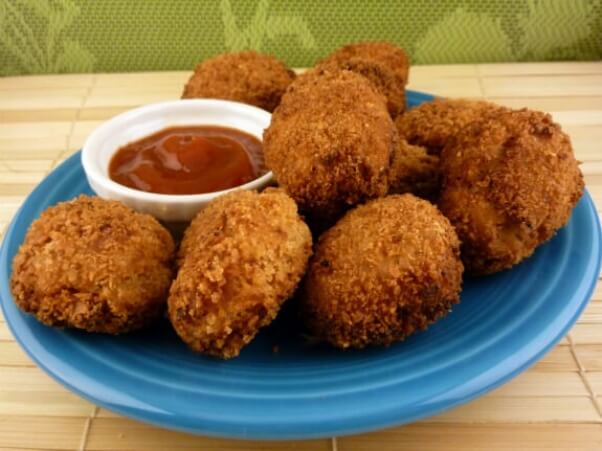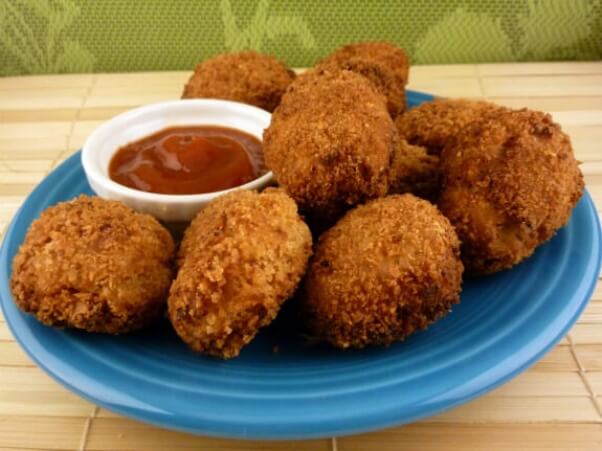 12. Barbeque Chick'n Quesadilla
You'll want to try VeganMos' mean, mouthwatering quesadilla with Tofurky Slow Roasted Chick'n, avocado, and vegan cheese slices.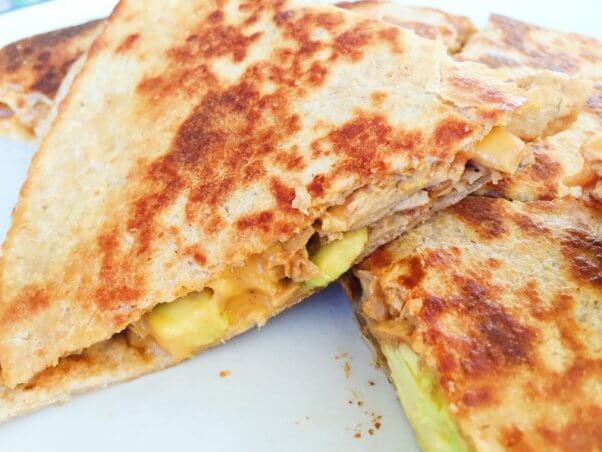 © Vegan Mos
We use Tofurky Slow Roasted Thai Basil Chik'n to add heft to these delicate rolls.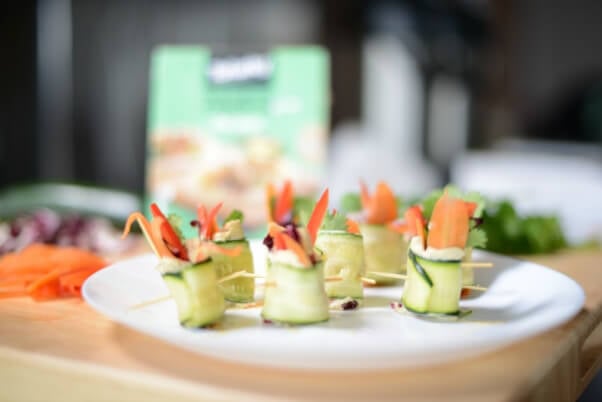 14. General Tso's (Not) Chicken Bowls
Oh My Veggies based this recipe on her favorite dish from a local vegetarian Chinese restaurant. She claims that the restaurant's dish actually made her friend cry tears of joy.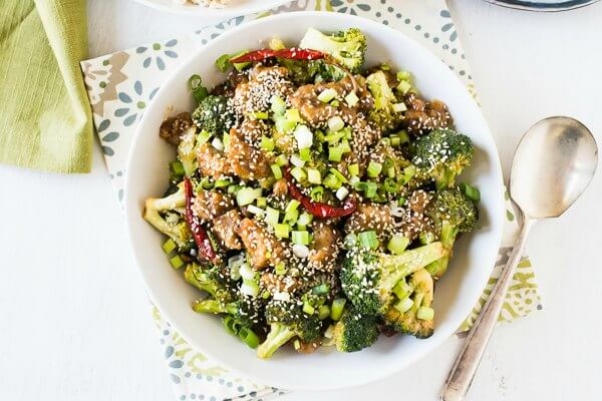 © Oh My Veggies
15. Southwest Salad with Creamy Chili-Lime Dressing
Beyond Meat's Grilled Strips add protein power to this colorful salad.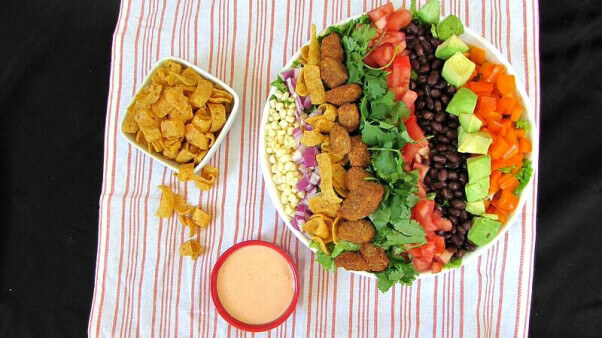 The Edgy Veg says, "I promise they will taste JUST like the meat version." Recipes that are realistic like this one can easily win over meat-eating friends and family.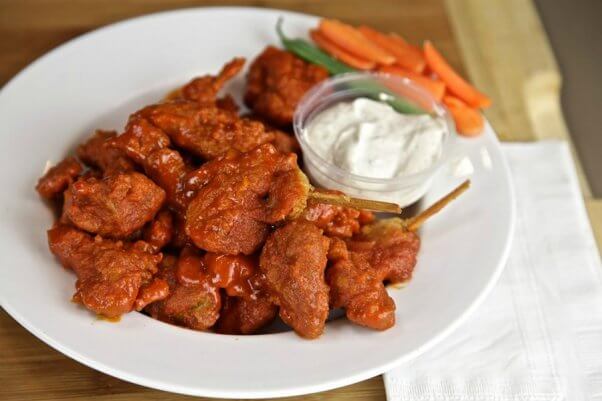 © The Edgy Veg
17. Chick'n and Mushroom Piccata with Creamy Garlic and Herbed Mashed Potatoes
Little House of Veggies takes Gardein's Chick'n Scallopini to the next level by serving it over garlic herb mashed potatoes with a rich mushroom piccata sauce.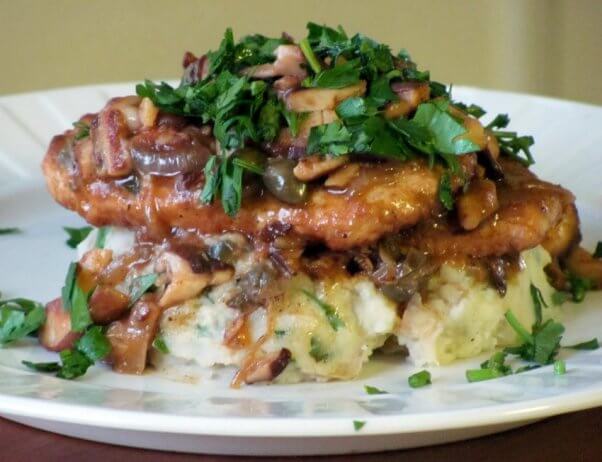 © Little House of Veggies
18. Vegan Popeye's Fried Chicken
The Edgy Veg mixes vital wheat gluten, nutritional yeast, and onion powder to achieve a perfect consistency, while tahini, hot sauce, and a poultry seasoning mix provide the flavor.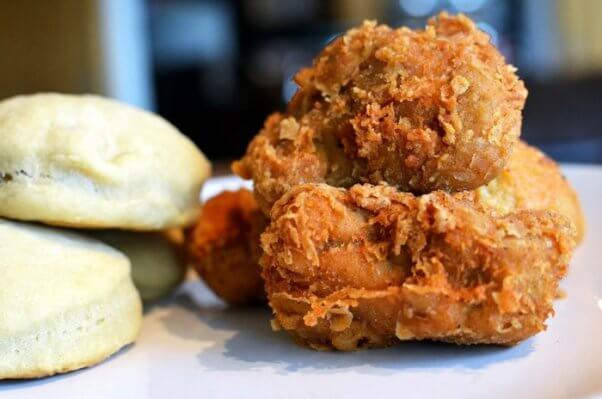 © The Edgy Veg
So simple and so delicious, our "chicken" salad recipe is a great sandwich filling for kids' school lunches.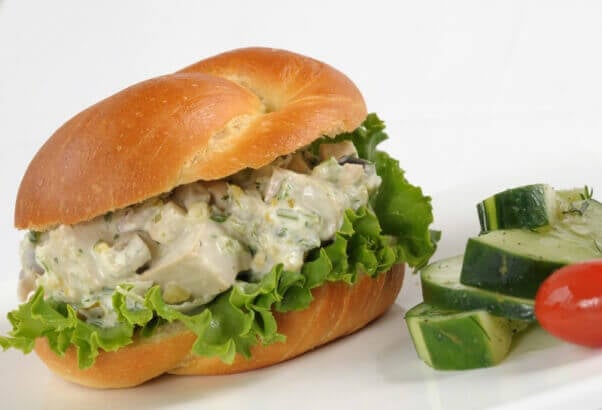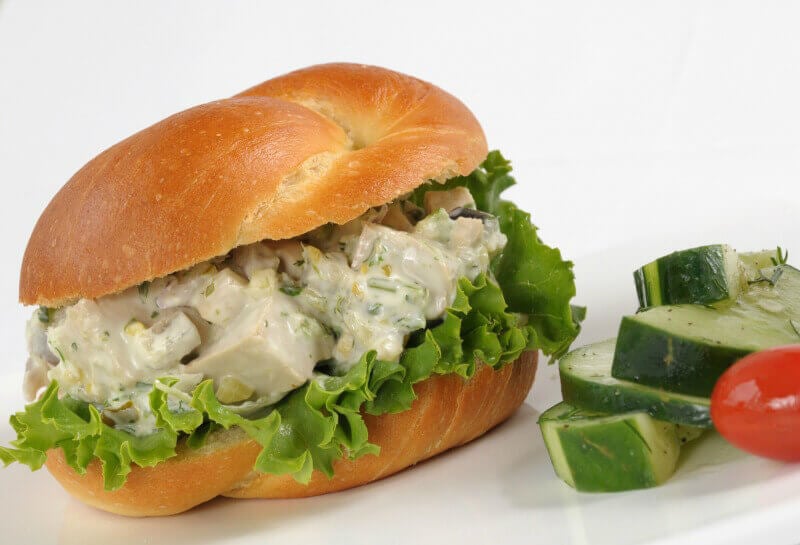 Finally ready to go vegan? We thought so! Take the vegan pledge today.
The post From Chicken Noodle Soup to Pot Pies: Vegan Recipes That Taste Just Like Chicken appeared first on PETA.