Chicken Bacon Ranch Quesadilla
September 28, 2016
Chicken Bacon Ranch Quesadilla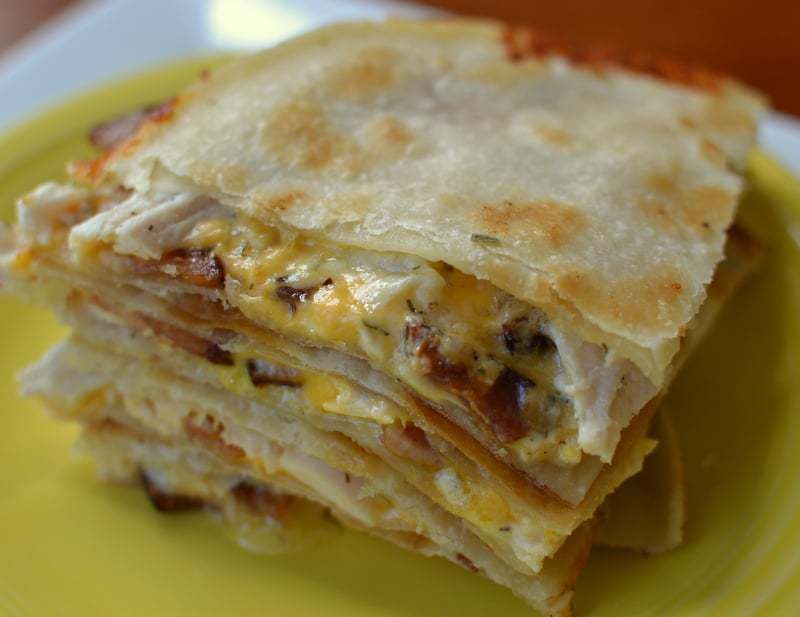 I have heard your call for easy recipes calling for fewer ingredients. You are going to love this easy Chicken Bacon Ranch Quesadilla.  This recipe calls for six ingredients and one of them is rotisserie chicken.  They are available in so many places so you should not have a hard time finding one.  You can literally prepare this and have it on your plate in less than 10 minutes.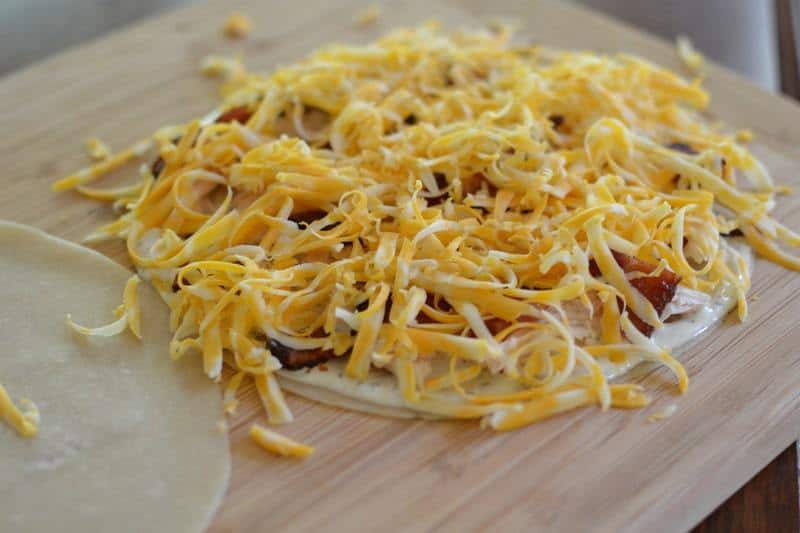 The flavors of chicken, bacon, ranch and cheese meld together in this recipe like Fred & Ginger or Abbot & Costello.  I bet you know who they are!!  You can split one in half and pair up with a nice green garden salad. Or you can just go hog wild and consume the whole thing in a matter of minutes because all you had for breakfast was a piece of cheese.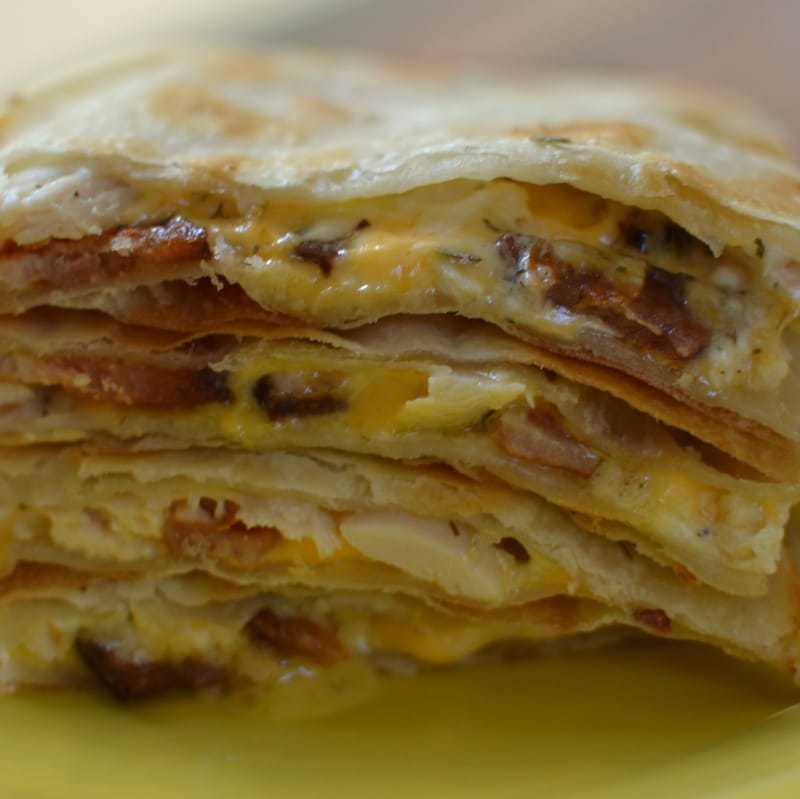 Look at the beauty of that Chicken Bacon Ranch Quesadilla. You can almost taste it , can't you?  Now you understand why I ate the whole thing in a matter of minutes.  Of course if hubby would have been here he probably would have asked me I was going to chew it or just inhale it.  LOL!!  I hope you enjoy this as much I do.  
Chicken Bacon Ranch Quesadilla
Ingredients
4 (8 inch) flour tortillas
1/4 cup ranch dressing
1 cup COOKED rotisserie chicken cut in bite size pieces
4 slices crispy cooked bacon chopped
1 1/3 cup colby jack shredded
2 tablespoons butter
Instructions
Spread 2 tablespoons ranch dressing over 2 tortillas. Top each with half of the chicken, half of the bacon and half of the cheese. Top each with another tortilla. Melt 1 tablespoon butter in large skillet. Add one quesadilla and cook until the bottom is lightly browned. Flip and cook until the other side is lightly browned. Add second tablespoon of butter to skillet and repeat with second quesadilla.
Schema/Recipe SEO Data Markup by Yummly Rich Recipes0.1http://www.smalltownwoman.com/chicken-bacon-ranch-quesadilla/wk_bootstrap();
Other delectable quesadillas you will love!!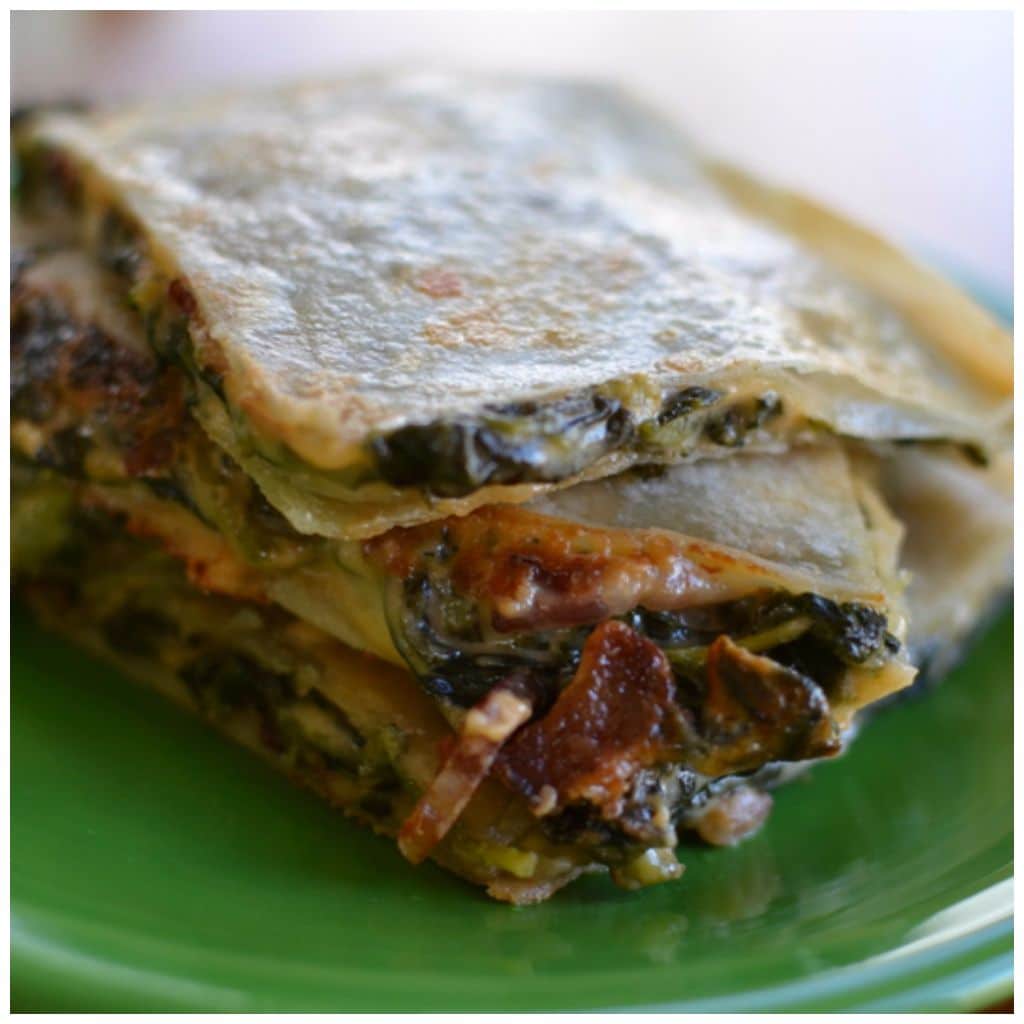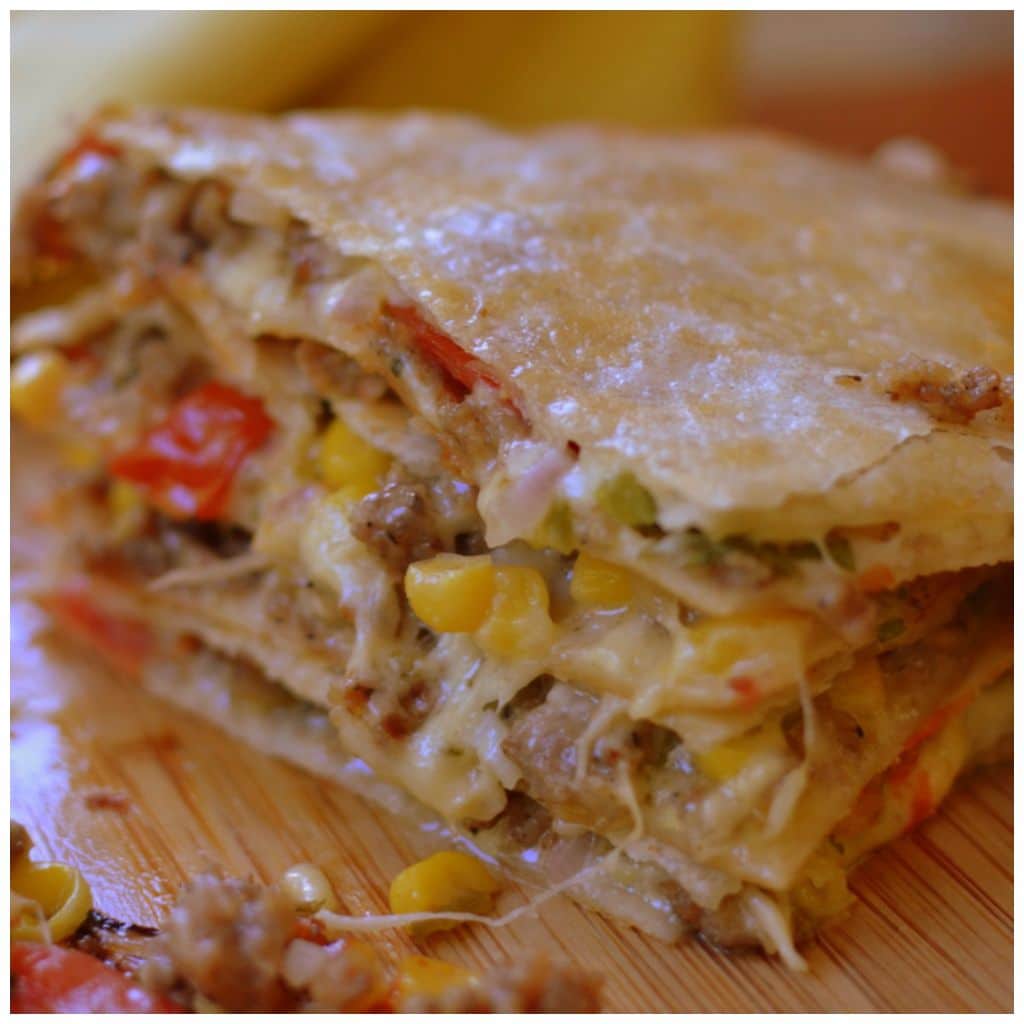 Easy Fiesta Quesadilla
The post Chicken Bacon Ranch Quesadilla appeared first on Small Town Woman.