The Trappist Provisions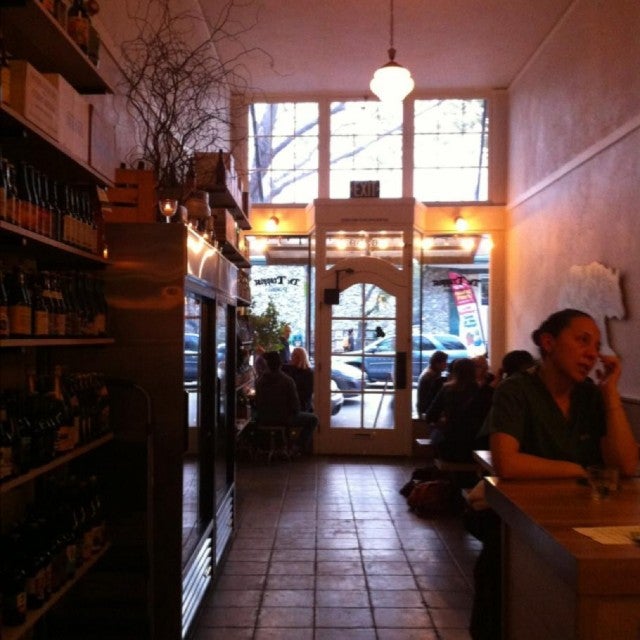 Map: Surroundings & Nearby
Foursquare Tips
Great place to relax and enjoy some amazing beer. Always incredible stuff on tap and on the shelves

Gigantic Dark Meddle, a wedge of Stilton, and thou beside me

Have a beer you've never heard of, in a low-key bright non-"bar" environment.

Favorite bar in Rockridge!

Insanely awesome draft beer selection.

Just on the border of Rockridge and Elmwood - great beer shop, cute seating section, small bites.

Good selection but a little too small inside

Beer selection

Beer and music

Simply great

Beers and Belgian bites.

Excellent, well curated and explained, beer selection

Get the dry sausage for $2 - the saltiness goes great with the bitterness of the Belgian-style beers.

When they say "no persons under 21 allowed," they mean it. They asked me and my husband to leave because we brought our 5-month-old daughter in.

An impressive array of beers I've never seen nor heard of before.

If you like belgiums, the taps are for you. If you aren't, don't skip the crazy bottle selection.

Excellently curated taplist that changes often. Great music favored over TVs and a knowledgable staff that isn't pretentious. Cecilia, Melissa and Steve are the best in town. One of my favorite spots.

Waaaay better than Kaiser. I'm almost forgetting it's chamber of horrors. F Kaiser!

For a lighter one that will still lay you down - Trou du Diable La Grivoise.

Top quality Belgian style draft beer and amazing selection of rare and high quality bottles for here or to go.