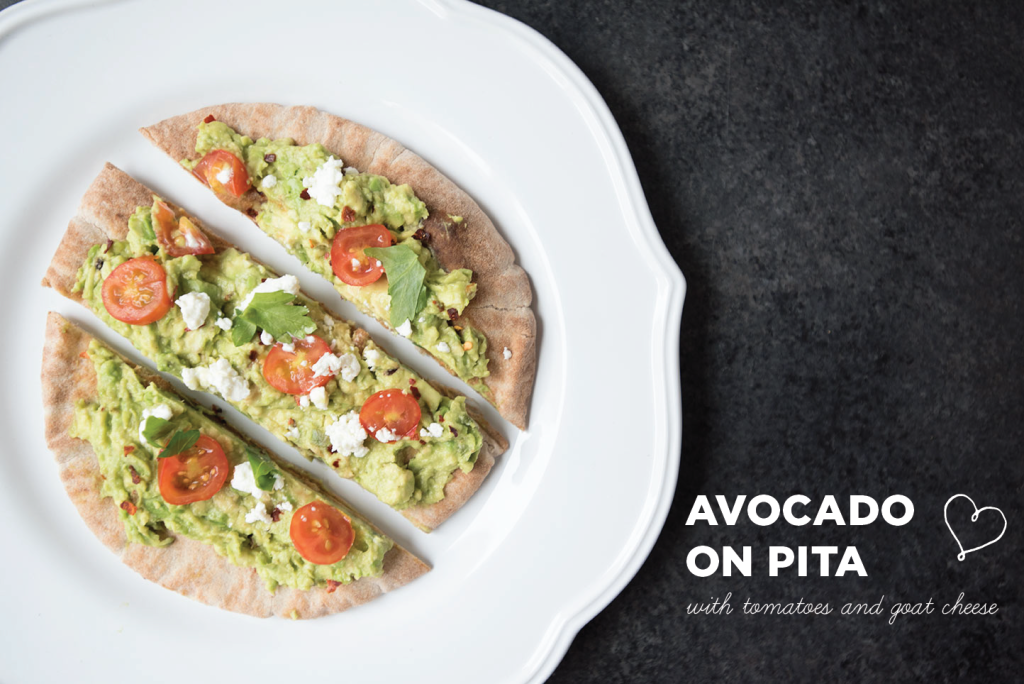 I remember when avocado on toast first started becoming popular, I quickly became obsessed with it. I still am. When I have time in the morning to make a full breakfast, I like to make avocado on toast and top it with chili flakes and an over easy egg. There are so many different variations of the classic avocado on toast that you can make, it really is up to your imagination for what you are craving.
The other day I switched up my choice of bread and instead of going with my traditional whole wheat toast, I decided to toast a few pita breads. I then topped the toasted pita with smashed avocado mixed with salt, pepper, and pepper flakes. Then added grape tomatoes, goat cheese, and a little bit of parsley. It ended up being a refreshingly light and delicious lunch!
What's your favorite avocado toast combo?
xo Jus