5 Hotels That Lived Former Lives
November 2, 2016
5 Hotels That Lived Former Lives
It's not that new, from-the-ground-up hotels are any less esteemed, it's just that properties with a storied past are just more intriguing. Sometimes to really get a sense of place when traveling, the best suites are the ones found in historic properties that have been around for centuries. Long before these luxury destinations were welcoming guests, they were the residences of princes, the estates of Italian musicians and former prison cells. If their stories don't impress you, their fine furnishings, list of amenities and scenic locations just might do the trick. Here are five historic properties that have been restored and turned into luxury hotels: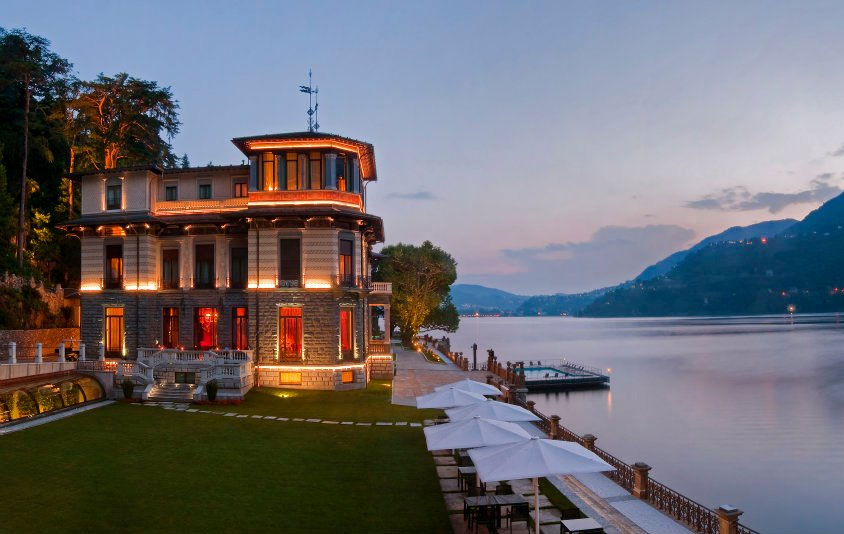 Photo Credit: CastaDiva Resort and Spa

CastaDiva Resort and Spa — Lake Como, Italy
The former home of 19th century Italian opera singer Giuditta Pasta, CastaDiva Resort & Spa has been turned into a modern-day Italian sanctuary. The villa was rebuilt between 1906 and 1910 by Milanese architect Carlo Formenti and sat uninhabited for almost 50 years. In 2000, the Italian Company Hotel Residence Club purchased the property and CastaDiva was born. The property marries Old World furnishings and décor with modern amenities, and includes 73 guestrooms, suites and two private villas. Around the property guests can enjoy panoramic views of the lake and a floating pool. The spa is located on a subterranean level, and its treatment rooms represent the four elements: fire, water, air and earth. Each room features a private shower, steam room, sauna and relaxation area. The spa also features Chromotherapy showers, a Finnish sauna, Turkish bath, vertical Kneipp, Himalayan Salt room and state-of-the-art fitness center.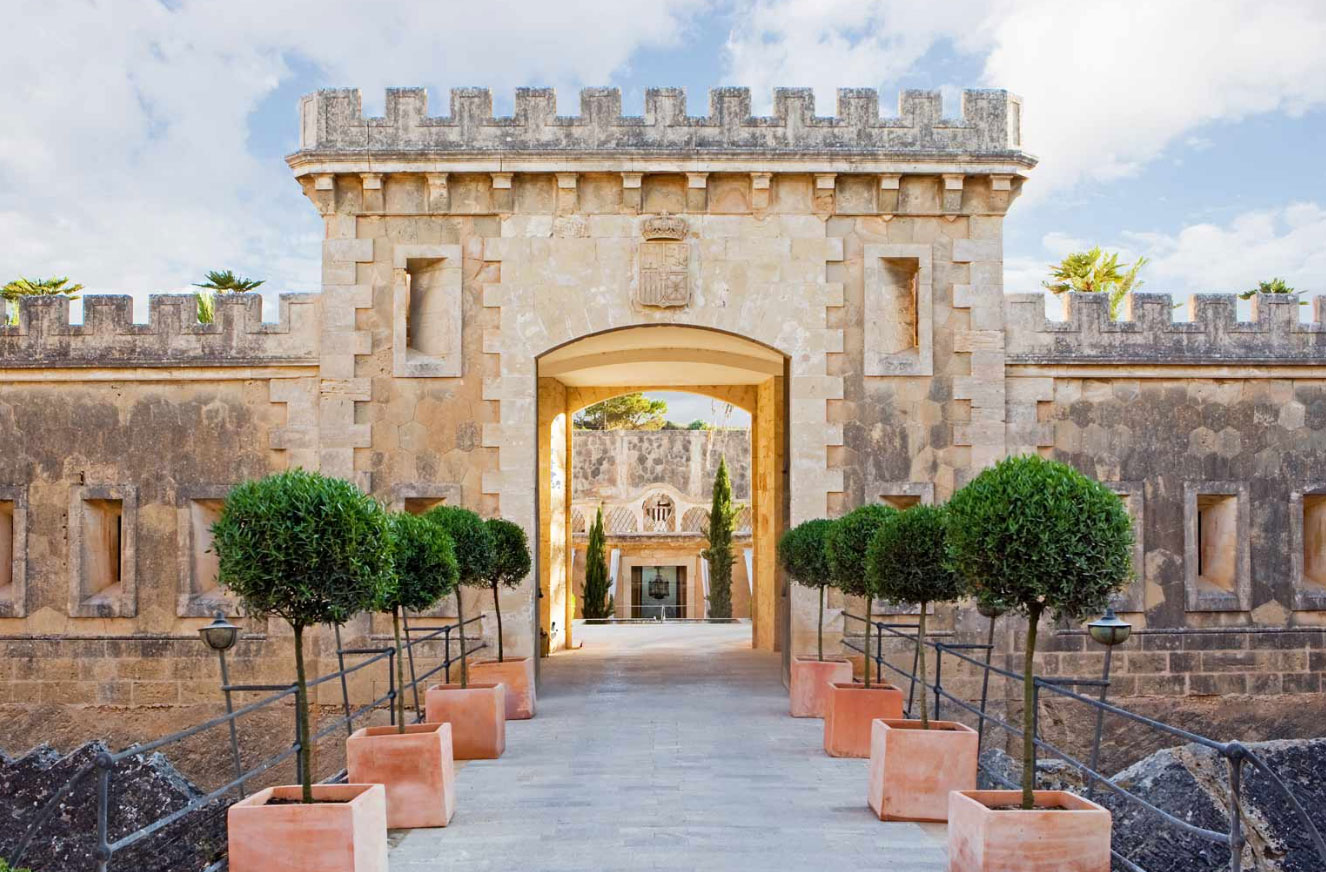 Photo Credit: Cap Rocat

Cap Rocat — Mallorca, Spain
This idyllic 24-room property located on the island of Mallorca, Spain was once a military fortress. Overlooking the bay of Palma de Mallorca, this hideaway is the perfect escape for those wanting to be in nature but with five-star service. The property also boasts original architecture such as towers, archways, trenches and a moat. A member of the Small Luxury Hotels, Cap Rocat was refurbished by Spanish architect and owner Antonio Obrador and now features an infinity pool, spa and two world-class dining facilities. All rooms are done in soft neutral tones and feature stone bathrooms, heated floors, complimentary Wi-Fi, flat screen TVs, Nespresso machines, terraces and sea views that stretch for miles.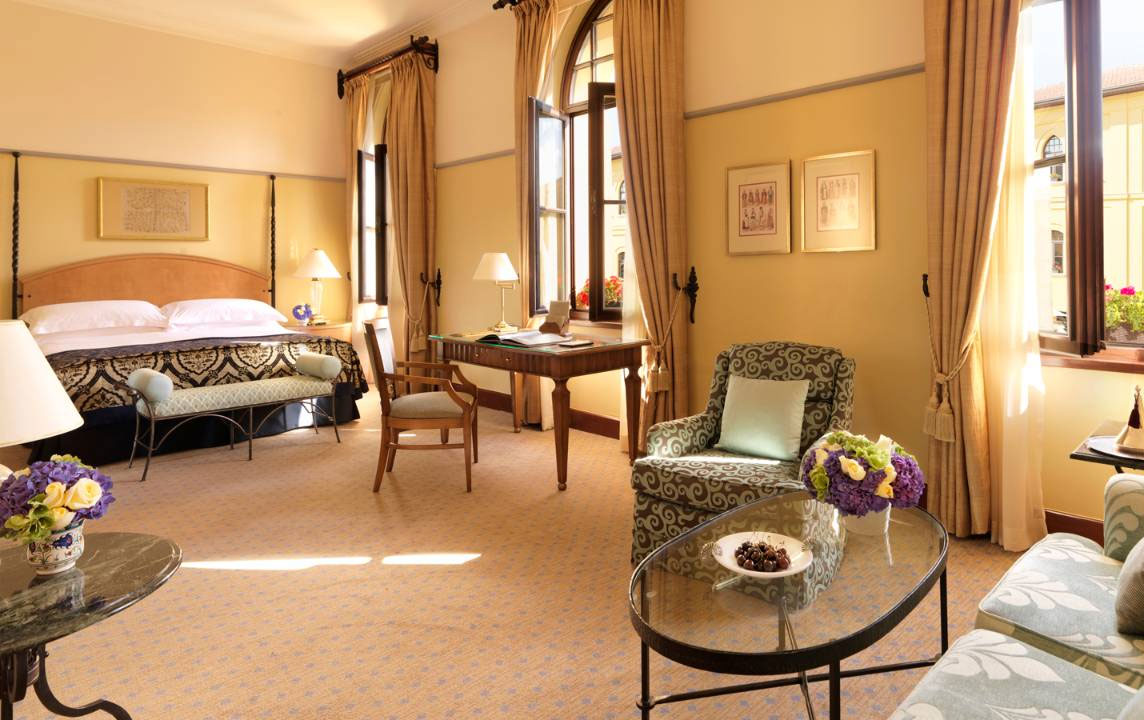 Photo Credit: Four Seasons Sultanahmet
Four Seasons Sultanahmet — Istanbul, Turkey
You probably wouldn't want to stay in a prison, but when your cell is in the form of a Four Seasons guestroom, you may change your mind. Located in Istanbul's oldest district, the neo-classical former prison now features 65 guestrooms, a health club and three dining venues including a rooftop lounge. Rooms feature a Turkish theme, with marble baths, flat screen TVs and espresso machines. The property also sights near some of the city's best attractions such as the Haghia Sofia, Blue Mosque, and Topkapi Palace.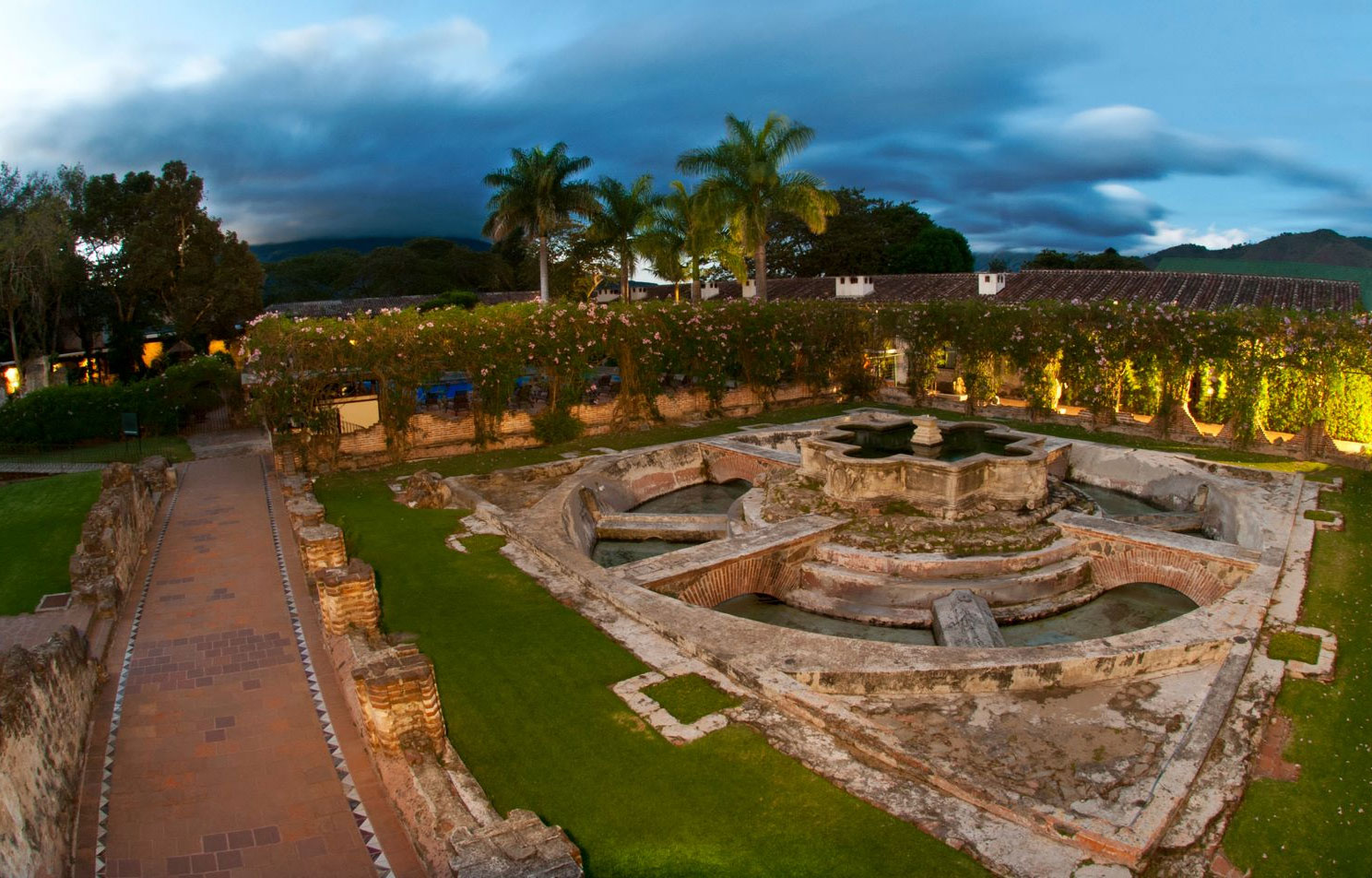 Photo Credit: Casa Santo Domingo
Casa Santo Domingo — Antigua, Guatemala
In a previous life, the Casa Santo Domingo was a convent that was considered one of the grandest in the Americas. Partially destroyed in the 1773 earthquake, the monastery was turned into a hotel and museum in 1989. Today, the historic relevance and preserved architecture from the baroque period make it one of the most interesting hotels in Central America. With grounds that span over picturesque gardens and a peaceful, serene energy, it is no wonder that this has become a tourist hotspot. On the grounds is an open-air chapel of our Lady of the Rosary, various archaeological areas and museums to learn more about its past. The hotel is home to over 130 guest rooms done in traditional Guatemalan style, and features fine art from local artists, handmade tiles and modern finishes.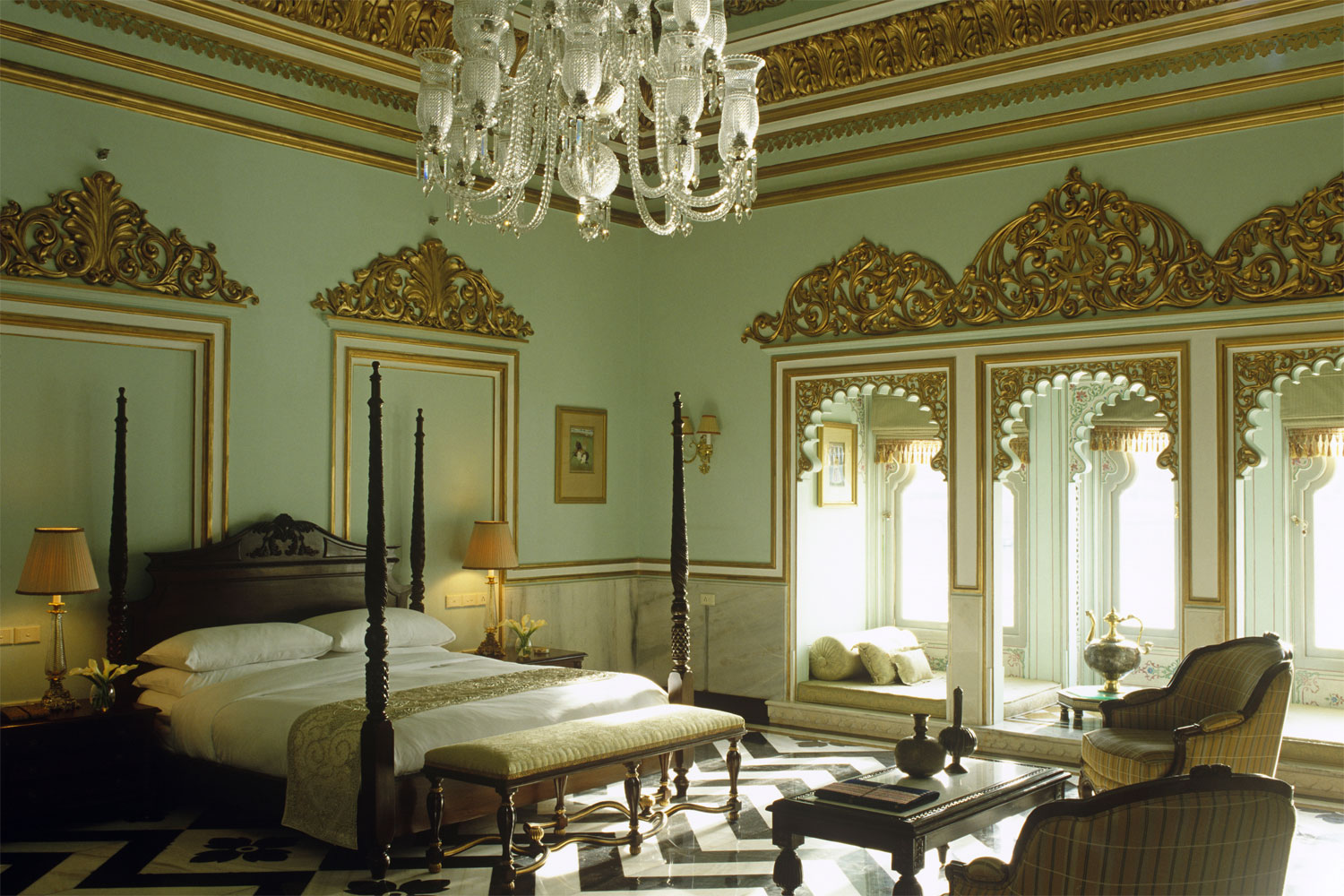 Photo Credit: Taj Lake Palace
Taj Lake Palace — Udaipur, India
The Taj Lake Palace rises like a pristine jewel out of the center of Lake Pichola in Udaipur, India. The former fortress was built in the 1740s by Prince Maharana Jagat Singh II of Udaipur as a pleasure retreat. In 1963, the palace was restored as a hotel and now features 66 guestrooms and 17 grand suites. With an all-white marble theme, guests arrive by boat and are greeted by accommodations fit for royalty. With gardens, ponds, stained glass windows and decadent furnishings, it's easy to feel like royalty here. On property, guests can choose between a range of amenities including various dining venues, the Jiva Spa, an outdoor pool and yoga facilities. The property has such a cool look that it was even used in the James Bond film Octopussy as the home of the film's eponymous Bond Girl.