Wines for Thanksgiving – Pairing Italian Wines with your Turkey Feast
November 20, 2016
Wines for Thanksgiving – Pairing Italian Wines with your Turkey Feast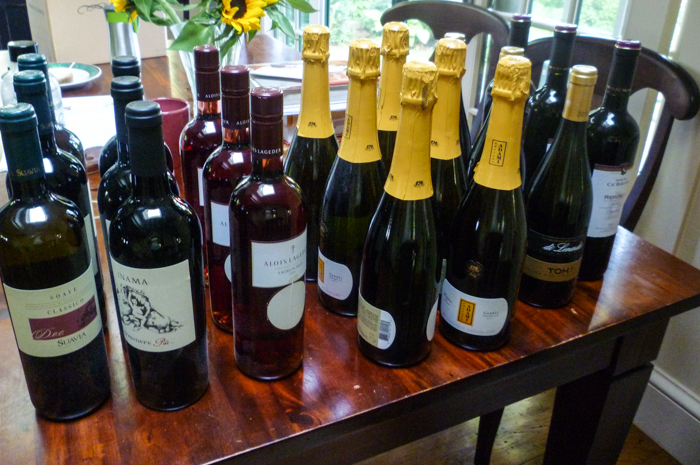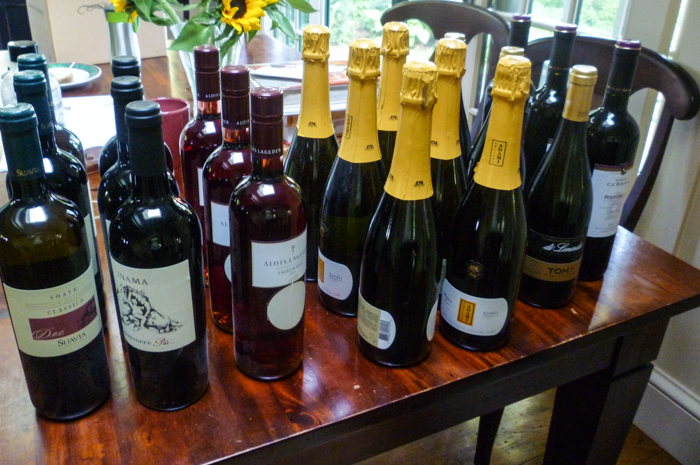 This uniquely American holiday embraces the same traditions as Italians keep during their numerous festivals and feast days – gathering family and friends to observe the day with a celebratory meal of dishes that reflect the history of their families and culture. In past posts I've shared some Italian-themed dishes that might play a role on a Thanksgiving table, like Pumpkin Soup or Cranberry Mostarda. Another way to bring some of Italy into the holiday is by pairing some great Italian wines with the meal – from sparklers to crisp whites to reds, there are plenty of options. Both as a tourist, and now leading food and wine tours, I've been visiting Italian wine producers for over 15 years now, and a common theme I've heard from producers all over the peninsula is that Italian wines are created to pair with food. What better wines to select for this food-centric holiday!
Sparkling Wines
Prosecco
Prosecco would be a great addition to the Thanksgiving table, either as an aperitif, with a deep-fried turkey, or a sweeter prosecco with pumpkin pie. But with the plethora of prosecco crowding the shelves, how do you spot a high quality one?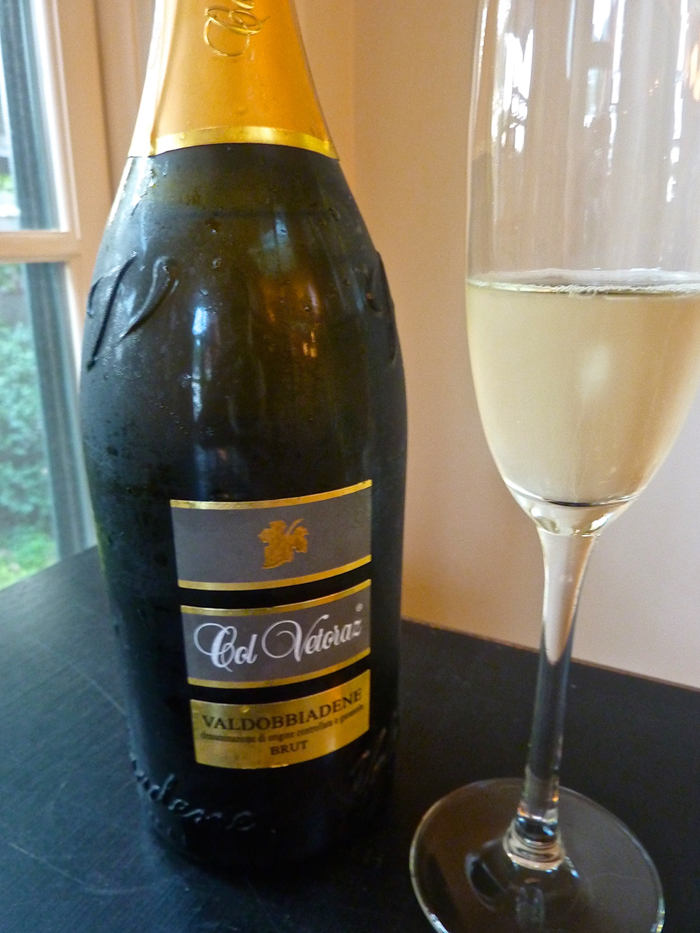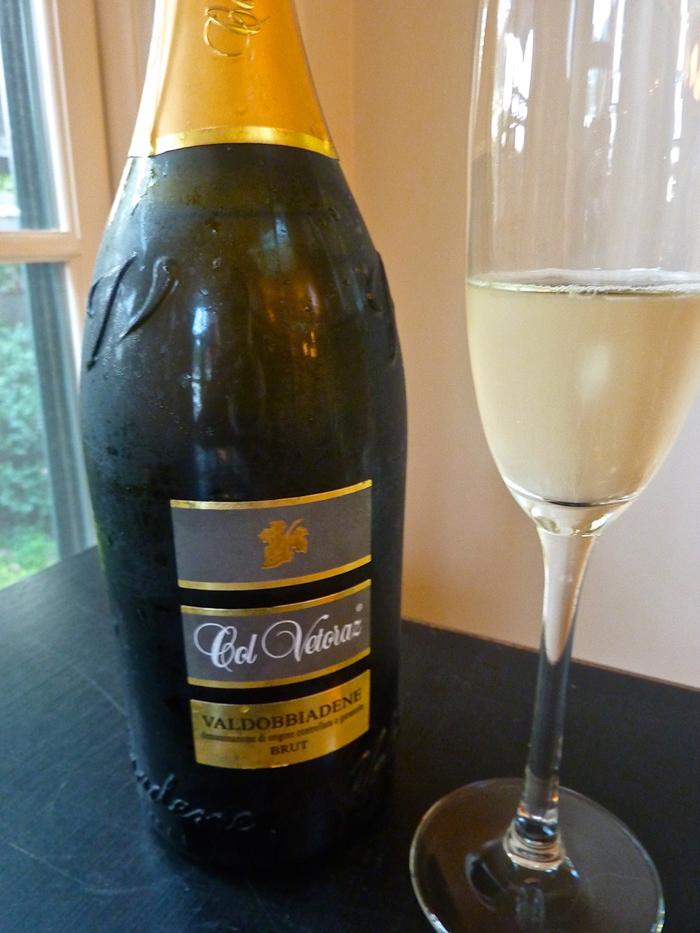 This dramatic growth in popularity has brought to market many so-called "Prosecco" suppliers who are not located in the traditional hill-region that produces the best grapes, and do not adhere to the same quality standards. In an effort to combat this trend, a new quality designation was earned by the sparking wines from the original Valdobbiadene to Conegliano area – the Conegliano Valdobbiadene Prosecco Superiore DOCG (Denominazione di Origine Controllata e Garantita.) This is the highest quality designation for Italian wines.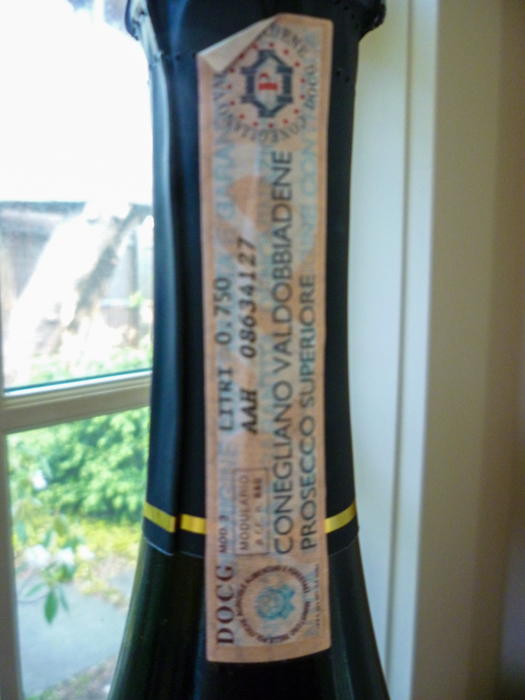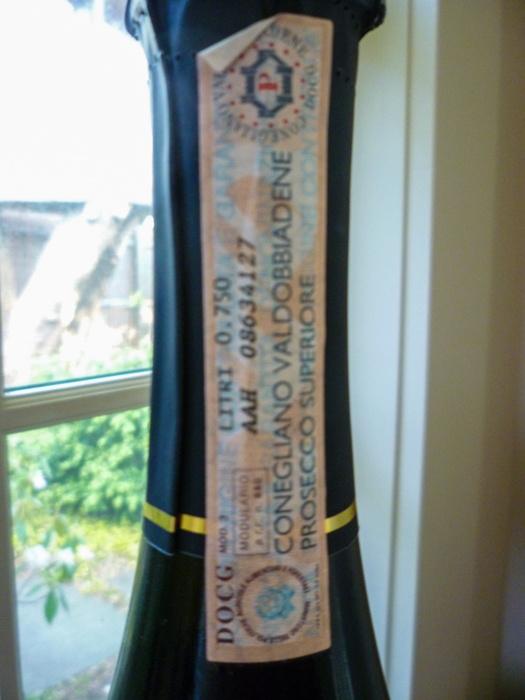 So look for the DOCG phrase on the label. The bottle will also often bear a distinctive fascetta, or band, which covers the cork. This verifies the producer has followed the rules, paid their taxes and are not exceeding the restrictions on yields and production. Prosecco is labeled according to the amount of sugar that remains after fermentation; the sweetest are "Dry", best with a dessert, then "Extra-Dry", with the driest versions labeled "Brut", best for that aperitif or with savory foods. Another phrase you may see on the bottle is "Millisimato". Most sparkling wines are produced from grapes from multiple years. Millesimato spumante wines are produced from grapes grown in a single year. Finally, within the Prosecco DOCG area, there are two sub-zones that are considered the best of the best, the "Grand Cru" vineyards. The names to look for here are Cartizze or Rive.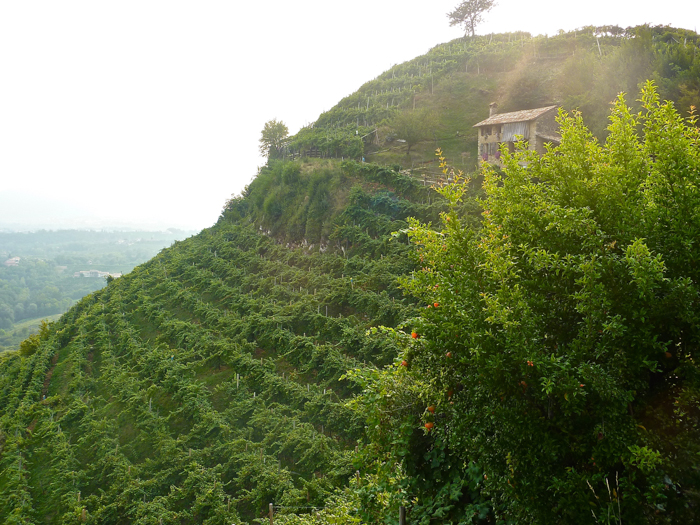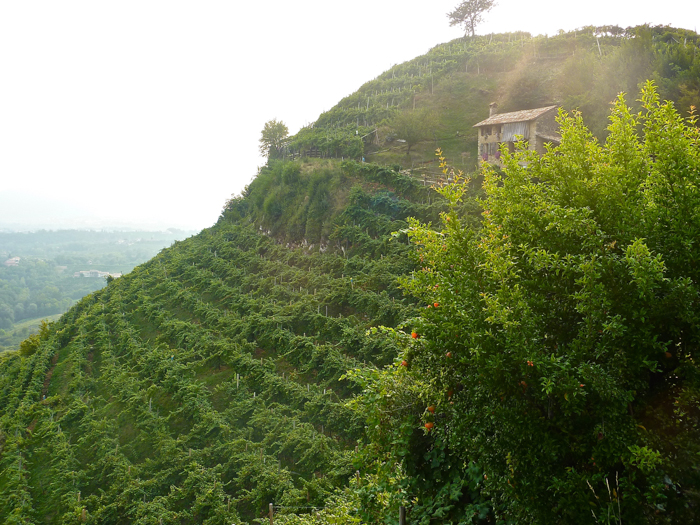 Hills of Cartizze
Proseccos from the surrounding areas in Veneto and Fruili regions are labeled Prosecco DOC. Proseccos from other regions in Italy are labeled with the IGT designation, indicating more of a table wine, and display a wide range of quality levels.
Other Sparklers
Other quality sparklers from Italy are the champagne style wines from the TRENTODOC or Franciacorta.
White Wines
My favorite white wines in Italy come from the northeastern regions, the Veneto, Friuli-Venezia Guila and Trentino-Alto Adige.
Pinot Bianco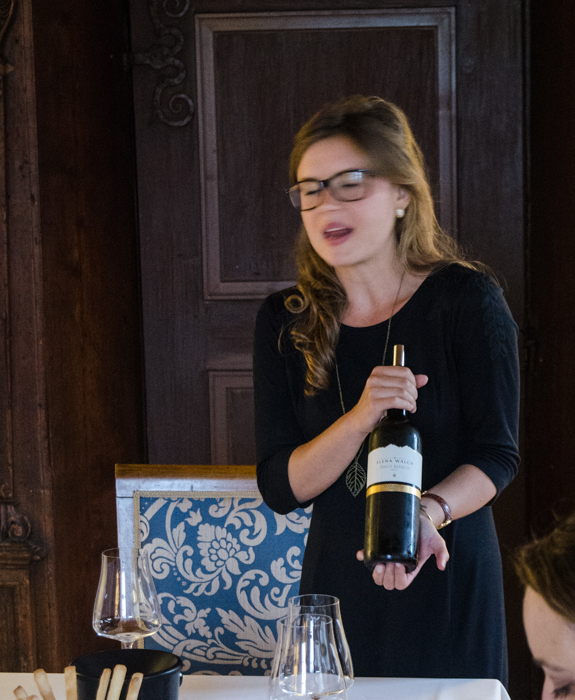 Tasting Pinot Bianco at Elena Walch
Try a Pinot Bianco from Trentino-Alto Adige. Pinot Bianco is not Pinot Grigio, although they are both members of the Pinot family, both color mutations of Pinot Noir. Pinot BIanco is a bit rounder, less fruity, more apple and pear than Pinot Grigio. Wines from Pinot Bianco need a crisp acidity, which the cooler climates of this northern region deliver. There are many lower quality Pinot Grigio and Pinot Bianco from Italy, but two producers that export to the US that I highly recommend are Elena Walch and Tiefenbrunner. A Pinot Bianco would pair well with a classic oven roasted turkey.
Gewurztraminer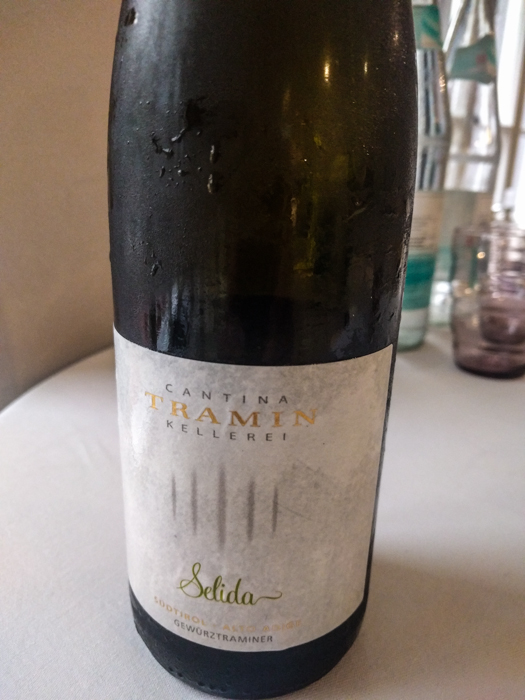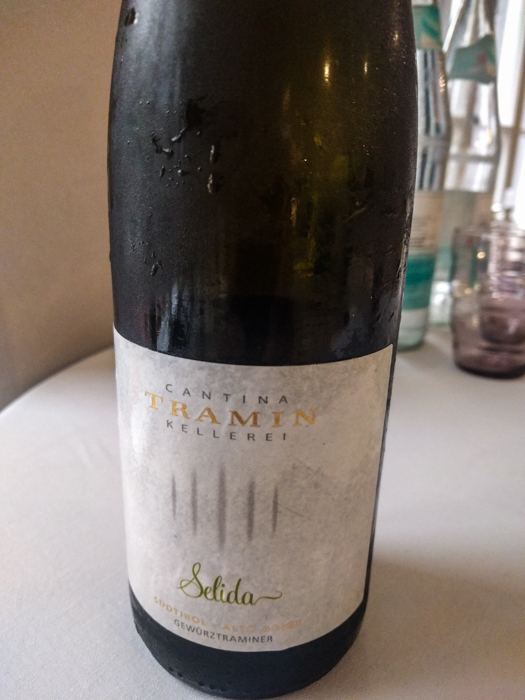 One of my favorite whites from this region is Gewurztraminer. The name translates to "the spicy wine from Tramin", a town in Alto Adige we visit during our walking and cycling tours, and is wonderfully fragrent with notes of floral and lychee nuts, and spices like allspice and cloves. Gewurztraminer pairs well with spicier foods, so if your family is fond of turkey recipes that are Mexican or Asian themed, this would be a great option. Check out wines from Elena Walch or Cantina Tramin.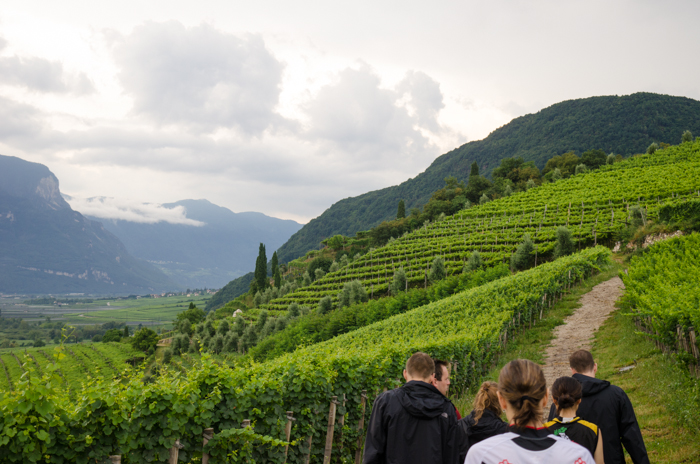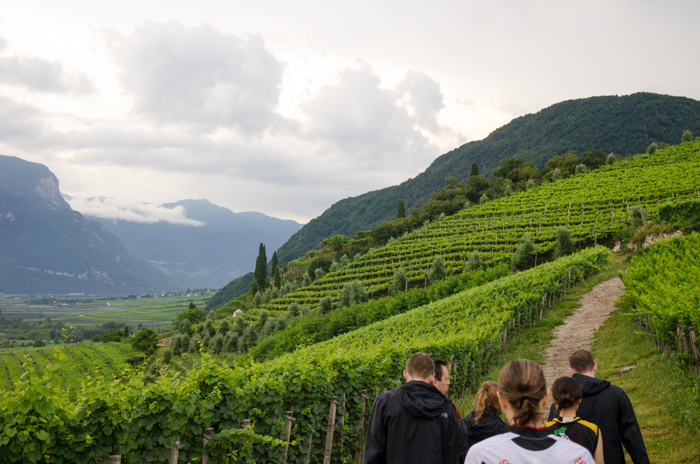 Vineyards in Tramin, Italy
Red Wines
The red wines often recommended to pair with your Thanksgiving turkey are Pinot Noir, Grenache, or Zinfandel. Italy produces wonderful versions of all of these, but you might find them difficult to spot in your local wine shop.
Pinot Noir/Pinot Nero/Blauburgunder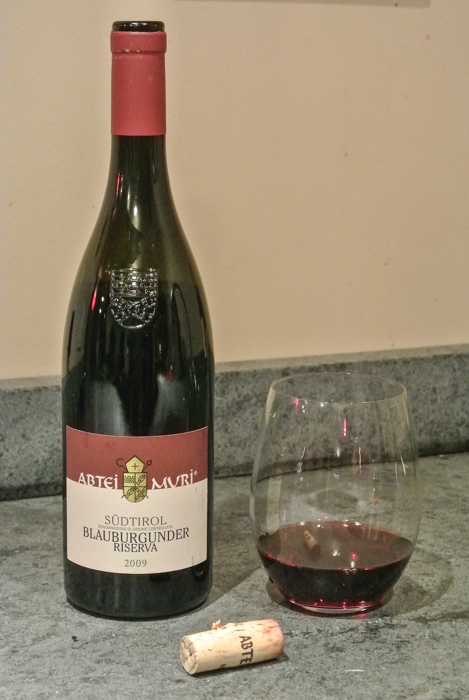 Pinot Noir in Italy is called Pinot Nero, or in Alto Adige you will see its German name, Blauburgunder. On the lighter side of the red wine spectrum, Pinot Noir is light enough for fish but complex enough to hold up to some richer dishes, making it perfect for the vast array of flavors that Thanksgiving brings. As Pinot Noir thrives best in more northern climates, again I would recommend looking for wines with a DOC designation from Trentino-Alto Adige or Friuli-Venezia Giulia. Abbazia di Novacella, J. Hofstatter and Muri-Gries are quality producers that can be found here in the US.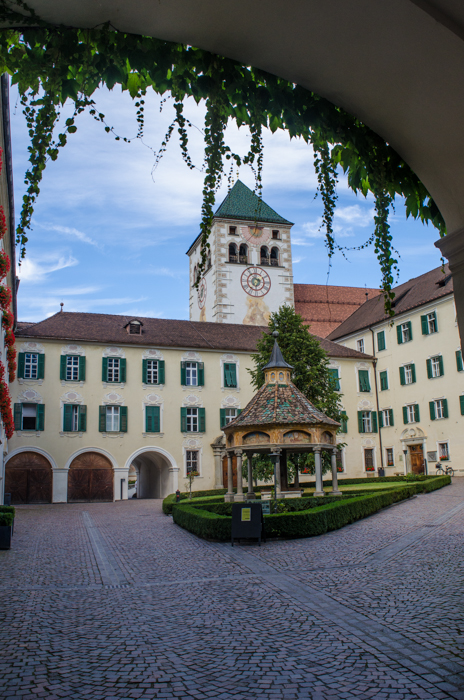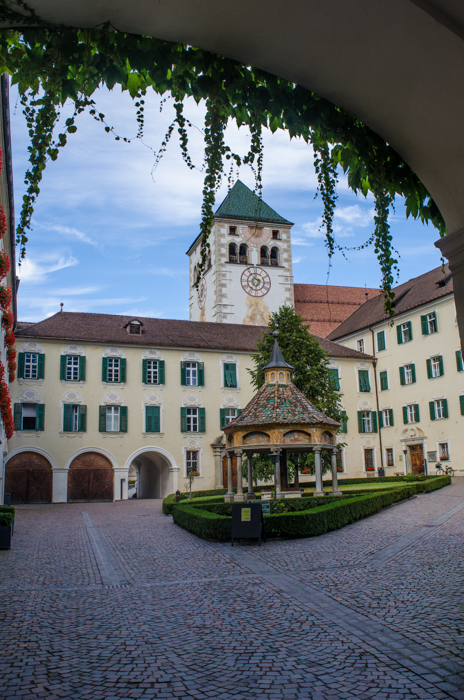 Abbazia di Novacella
Grenache/Cannonau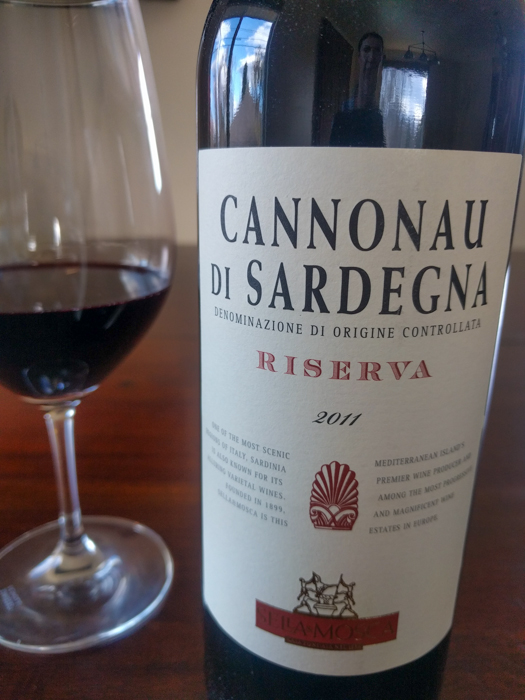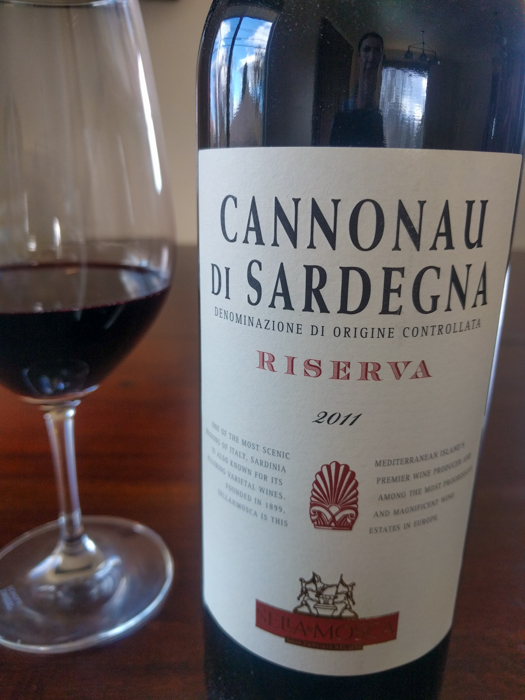 Grenache wines offer nice fruit flavor with good balance and acidity, and just the right amount of tannins to match well with many different dishes. The most widely planted grape in the world, it is not usually associated with Italy. But the island of Sardinia produces some wonderful Grenache wines, under the local name Cannonau. The Sella and Mosca Cannonau di Sardegna Riserva can be found here in the US for around $15 – 17 a bottle.
Zinfandel/Primitivo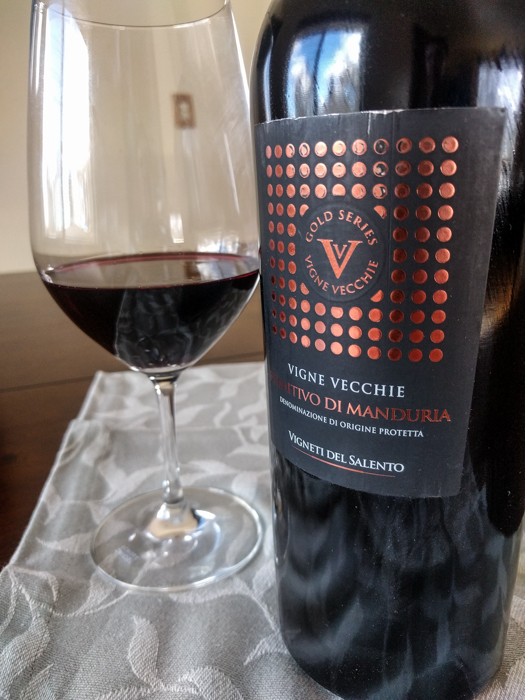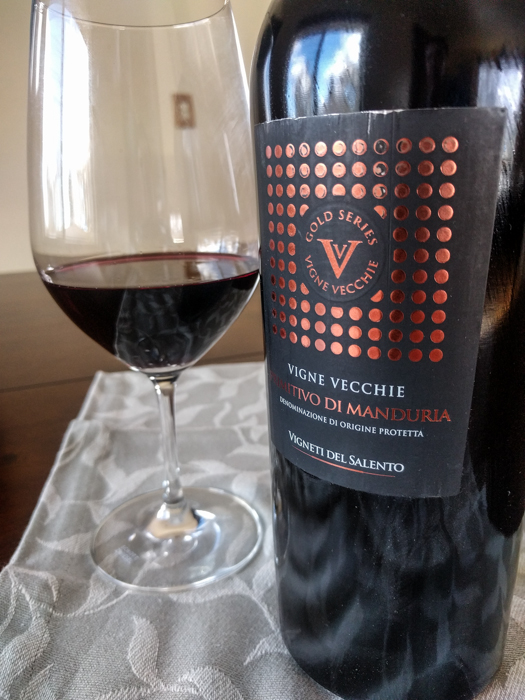 The strong fruity flavors and tobacco notes of a Zinfandel are an ideal match for rich dark or smoked turkey meat. Another grape variety not normally associated with Italy, it is cultivated in Puglia, the region of Italy that is the spur and heel of the boot. But again, you will not find it sold under the Zinfandel name, but under the local name, Primitivo. The most prestigious Primitivo wines come from the Primitivo di Manduria DOC.
Happy Thanksgiving all!