White Chocolate Peanut Holiday Haystacks
October 27, 2016
White Chocolate Peanut Holiday Haystacks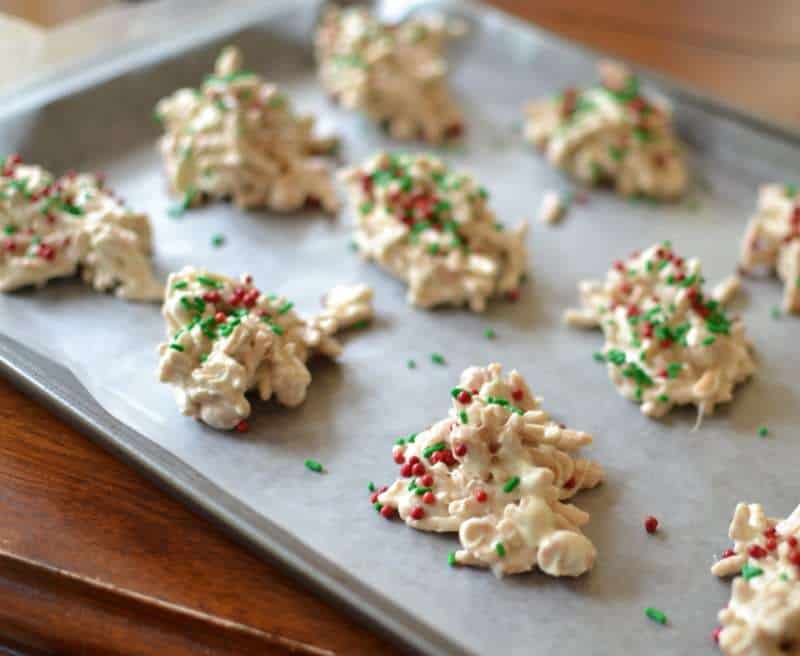 This time of the year gets so darn busy.  The days fly by at a hundred miles a minute.  I have begun to bake Christmas goodies and freeze them.  These White Chocolate Peanut Holiday Haystacks are so beautiful, easy, delicious and they freeze well.  Is your available time starting to run short?  Well these little treasures only take a few minutes and aren't they pretty?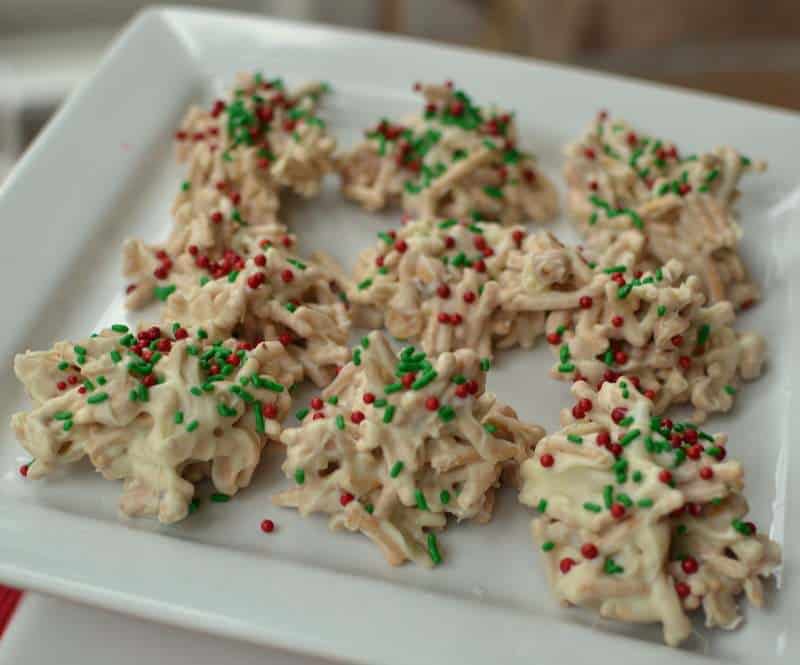 I can not believe that Christmas is yet again right around the corner.  So much to do and so little time. I feel like from Halloween on it is RUN RUDOLPH RUN!!   Tons of fun but lots to do!!  These little treasures can literally be prepared from start to finish in less than ten minutes.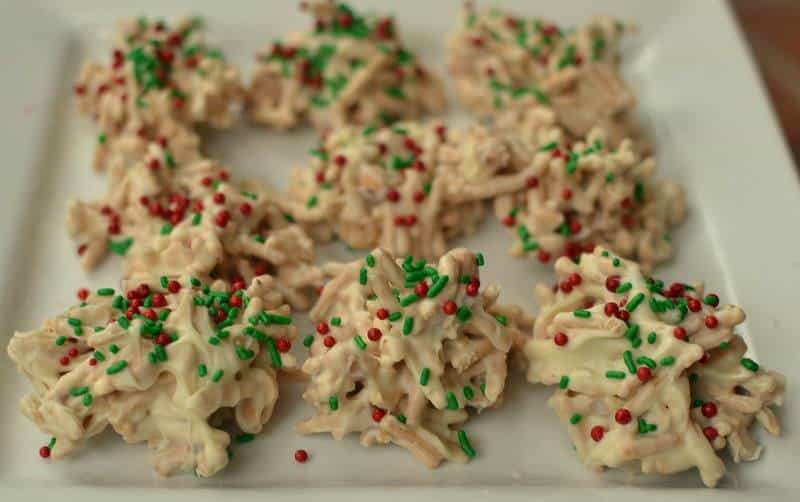 There are only four ingredients and the cost is minimal as well.  They can be frozen ahead of time.  I pack all my cookies in doubled Ziploc freezer bags and place them in sturdy glad-ware containers.  When defrosting take them out of the containers frozen and place on serving trays or platters uncovered.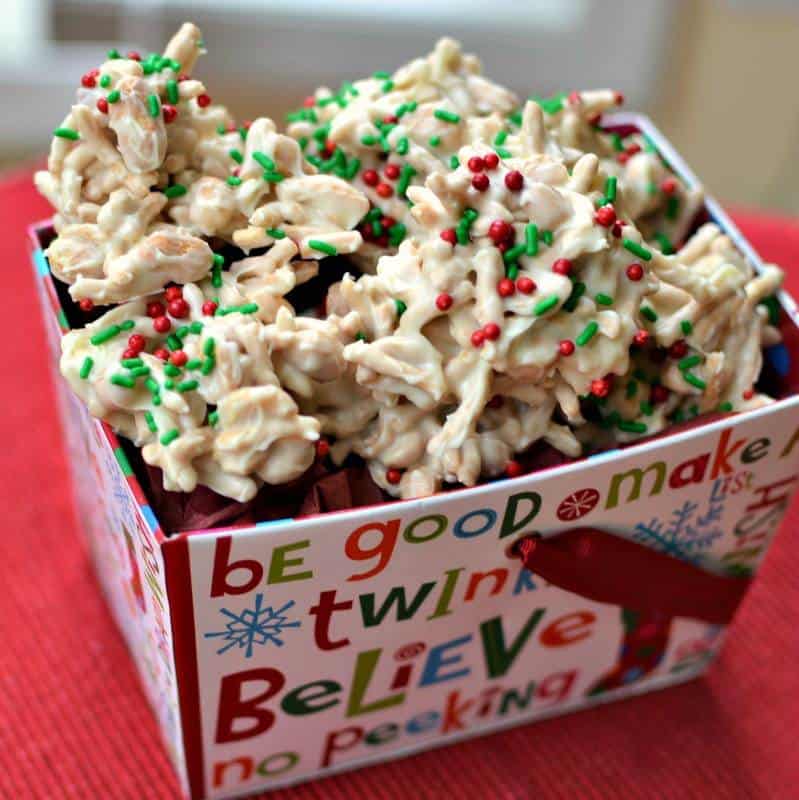 Happy holidays folks!!  You might as well get started because it is going to be like a roller coaster ride until mid January!!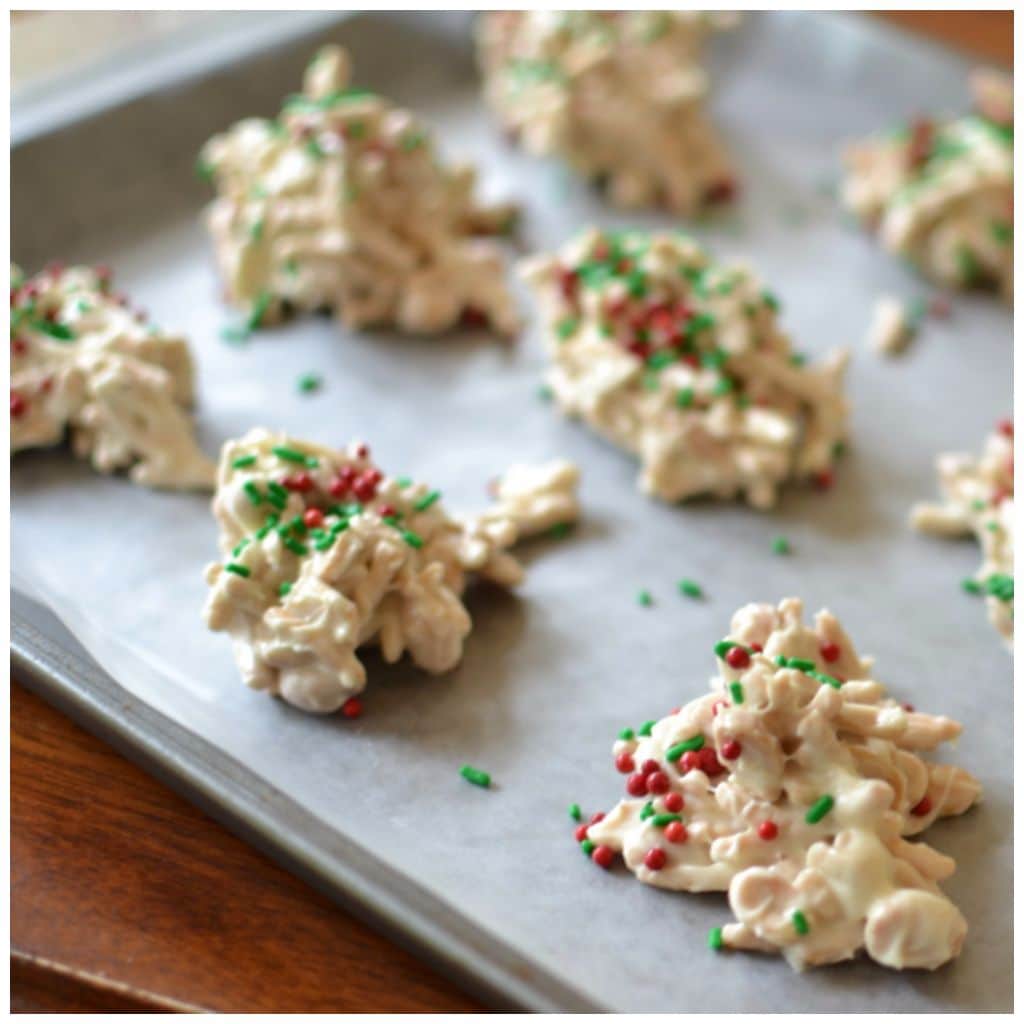 White Chocolate Peanut Holiday Haystacks
Ingredients
2 cups white chocolate chips (I use Ghirardelli)
1 cup salted peanuts
3-4 cups chow mein noodles
Christmas sprinkles
Instructions
Melt chocolate in large microwavable bowl according to bag instructions. Add peanuts and chow mein noodles. Drop by rounded spoonfuls on to wax paper. Shake on sprinkles and allow to cool for several hours before removing from the wax paper.
Notes
The amount of chow mein noodles varies depending on taste. I go a little closer to 3 cups because I like a little more chocolate in my haystacks.
Schema/Recipe SEO Data Markup by Yummly Rich Recipes0.1http://www.smalltownwoman.com/white-chocolate-peanut-holiday-haystacks/wk_bootstrap();
Other delicious cookie recipes you will love!!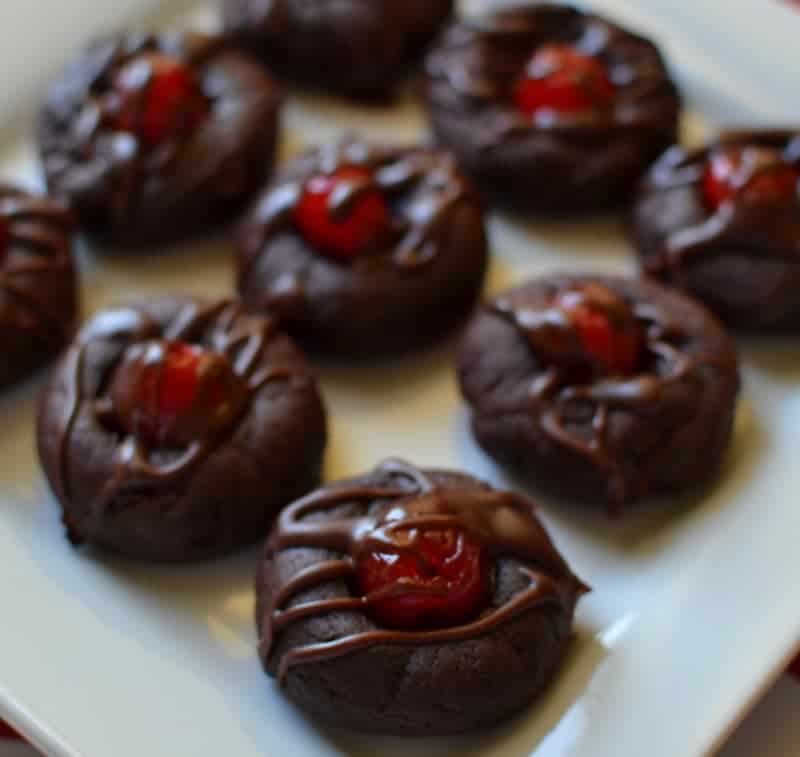 Double Chocolate Cherry Cookies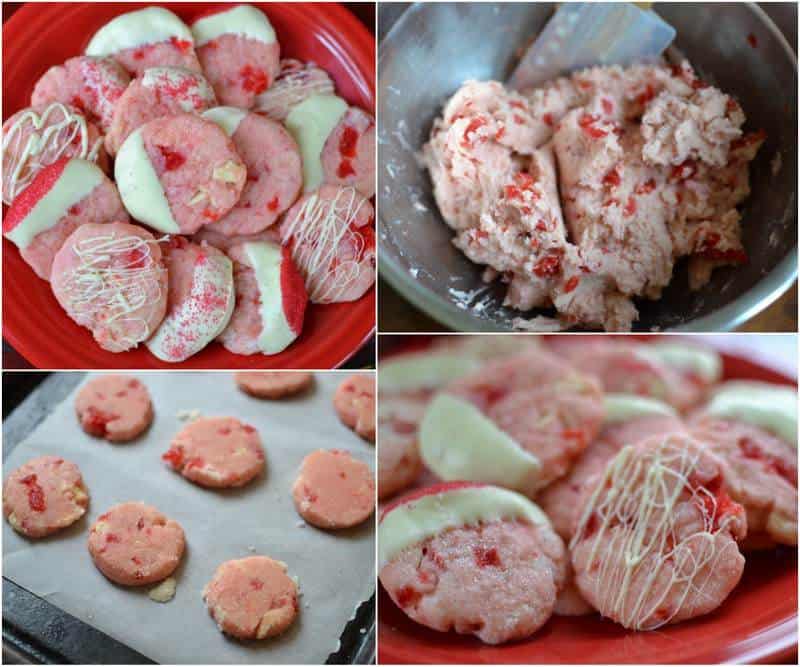 White Chocolate Maraschino Cherry Cookies
The post White Chocolate Peanut Holiday Haystacks appeared first on Small Town Woman.