Charlotte Metro Credit Union Amphitheatre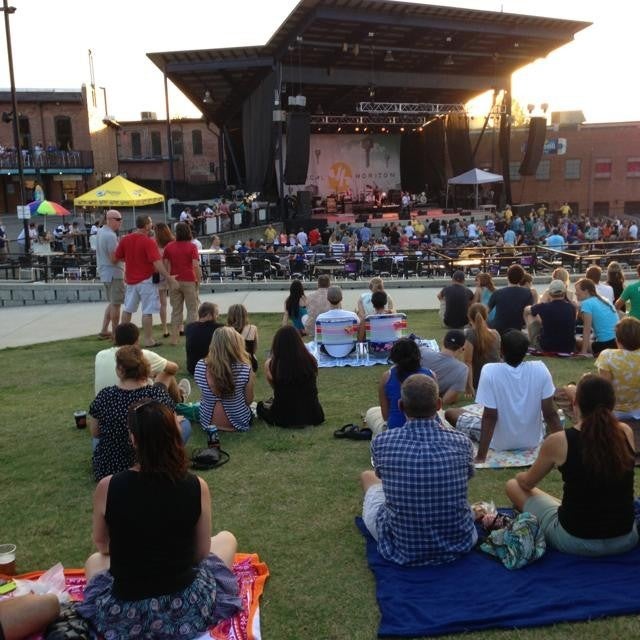 Map: Surroundings & Nearby
Foursquare Tips
Getting out of this venue is a nightmare!

Great venue! No bad seat!

Very small for an amphitheater. Not a bad seat in the house.

Small venue, which equals all great seats! The lawn area is small, crowded for a sold-out show. Sit the the left for easier access to concessions and restrooms. Free & easy parking!

Saw HEART at this ampitheatre last Sunday. Very impressed by venue size and lawn seats are not bad at all. Go to the Diner directly across the street before hand to eat something though, not much in t

Done with the concert and still wanna dance? Be sure to check out the club Butter for the after party. Team Live Nation

Great music!! If you haven't been here yet you need to check it out!

Sound was perfect. Get there early for the lawn and sit through the crappy openers to get good seats. Was not pleased to pay 12-16$ for one beer! The chairs for rent was a nice touch especially for 5$

Small enough venue that lawn seats are just as good as the stadium seating

Seat upgrades and exclusive VIP experiences are now available at Uptown Amphitheatre. Upgrading is fast, easy, and fun! Just visit livenation.expapp.com from your iPhone or Android.

Awesome awesome venue... And then you add in a Wet Willie's??? Again... Awesome!