Trader Joe's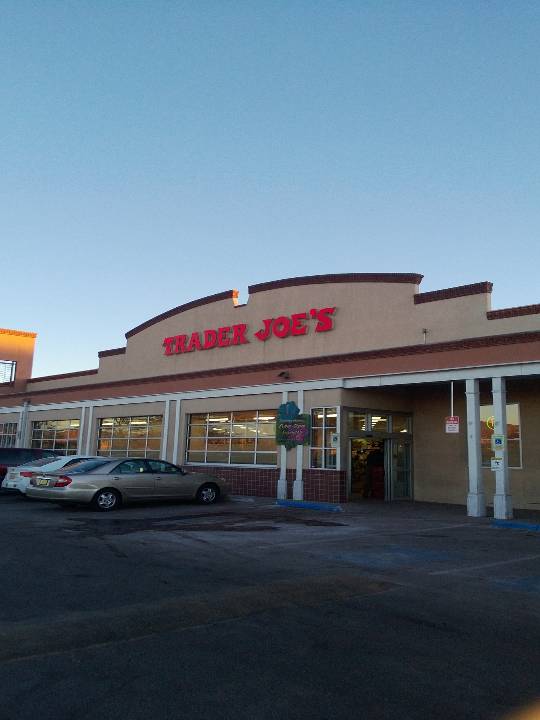 Map: Surroundings & Nearby
Around the Web
Trader Joe's Archives - San Diego Food Finds BLOG San Diego Food Finds BLOG Search Primary Menu

→ Chef Recipes Miso Soup Mushrooms San Diego Food Finds Tofu Trader Joe's Chef Recipes , Food News , My

Food Finds Tofu Trader Joe's Chef Recipes , Food News Magical Voodoo Tacos Recipe November 15, 2016

Mushrooms San Diego Food Finds Tofu Trader Joe's Food and Drink , Food and Wine , Food Events , Food News

courtesy of Trader Joe's . Chef Recipes Miso Soup Mushrooms San Diego Food Finds Tofu Trader Joe's Post

→ Chef Recipes Miso Soup Mushrooms San Diego Food Finds Tofu Trader Joe's My New Book Is Here! Facebook
Foursquare Tips
The organic nuts are a great price!

2 buck chuck...why else would you shop here? :-)

Need more wine!!

A wonderful spot to get organic cheeses!

More healthy variety food at reasonable prices. Easy to get around, and good location.

Good snacks!

Everything is good but the overall selection is limited

Great mix and match craft beer. Friendly staff. I love their cheeses!

Incredible hummus & greek dip. Balela salad is great! Love Trader Joe's!

Free coffee. Great prices.

Cheap water prices and don't miss out on their wine tasting!

scallops and arugula salad; the bomb is

Don't forget try their samples!