Ridge Vineyards - Monte Bello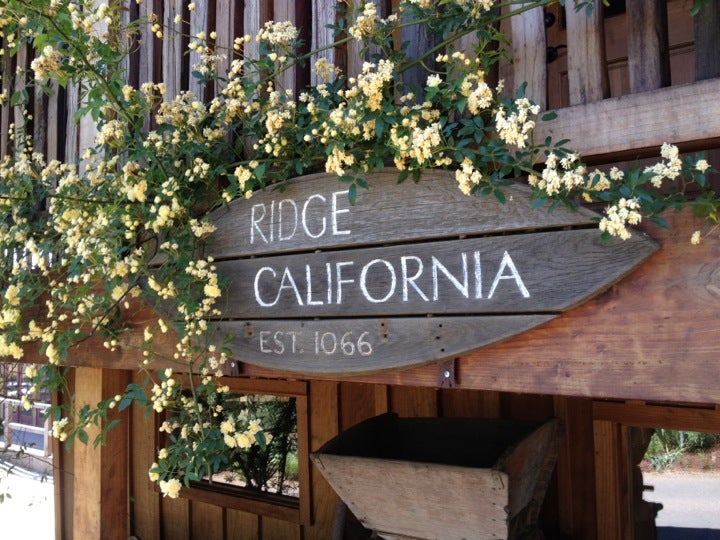 Foursquare Tips
Home to the Santa Cruz Mountains' finest Zinfandels and Cabernet Sauvginons. And the view might be the best in all of the South Bay.

Bring food and have a picnic lunch outside, overlooking the gorgeous view of the hills. Oh and the wine here is great too!

Awesome view of the valley, great tasting experience, loved the history of the peace. Nothing better than sipping wine with zero traffic noise.

Excellent view of entire South Bay !!! Excellent Zinfandels .....

one of the OG Paris Competition winners

Be prepared to drive waaaaay further than you think. But worth the trip.

Try the 2007 Ridge CA Zinfandel Lytton Estate!

Watch out for rattlesnakes!

Serene vineyard in the hills of Saratoga. Enjoy a glass, have a picnic and relax.

Gorgeous view!

Awesome wines. Tasting program at Winery is pretty good, but not awesome for the price.

The Chardonnay is proper. French style and not overwhelming. Well-balanced wine. Visit been bills and the blinds are impressive. Tom, the hospitality coordinator, was one of the best hosts I've had

The drive up is very twisty, but the view from the top is worth it. If you absolutely need cellular coverage, beware as it is very spotty towards the top.

Great wines and knowledgeable staff. The most amazing views of the bay can be seen from here.

Great view! Great wine! Bring a picnic lunch and enjoy

Beautiful views and excellent wine.

Scenic views. Gorgeous!

The guided tour and tasting is simply great. Excellent wines and a nice stroll in the vineyards

It's quite a drive to get to the top (weak stomachs needs not apply), however the views are sweeping and wines are tasty. Be warned though that when they say they close at 5PM, they really do mean it.

The best pizza for pairing!