Dutch Bros. Coffee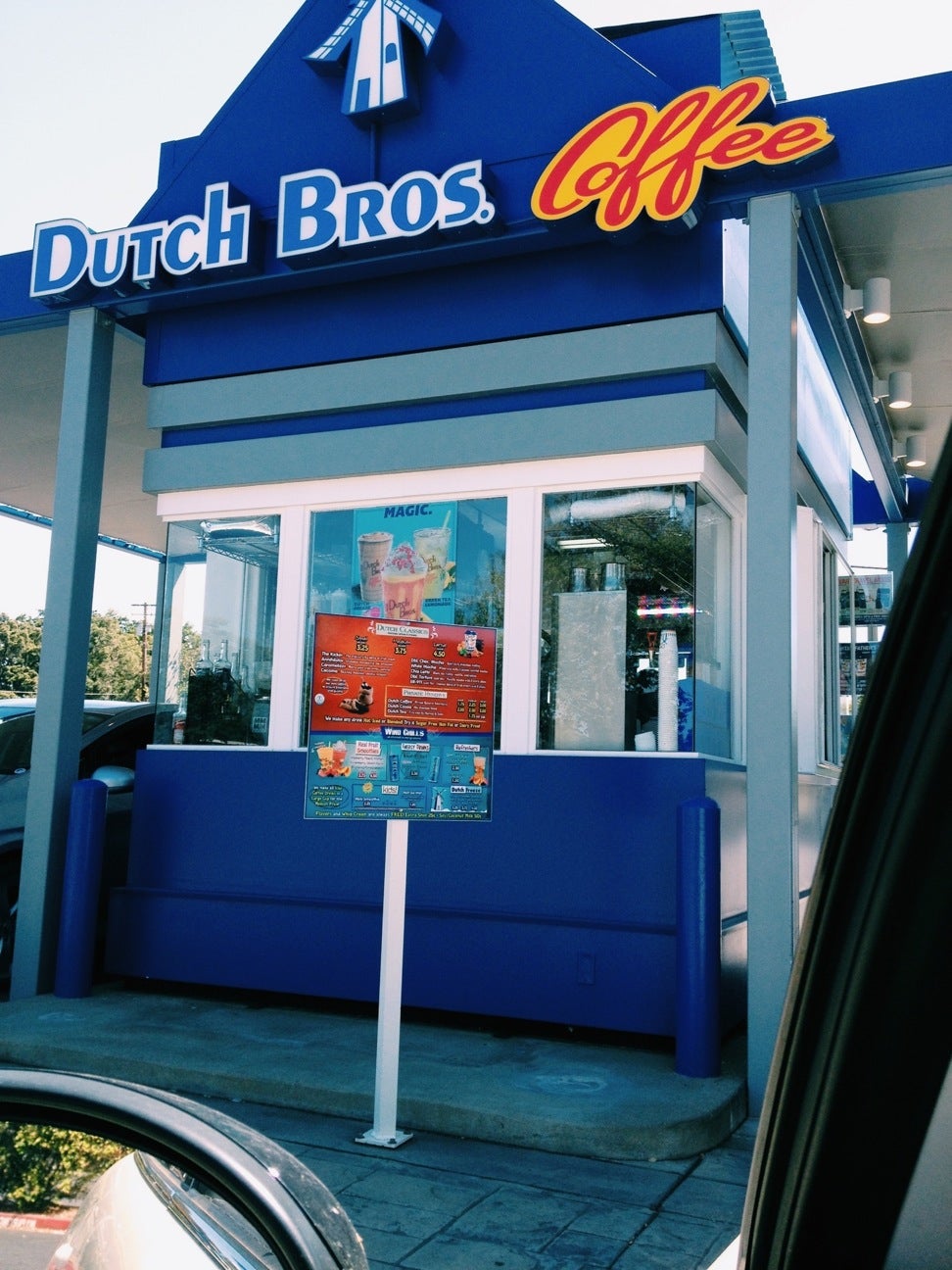 Map: Surroundings & Nearby
Foursquare Tips
Annihilator (macadamia nut flavor) is a must if you've never been here! The kicker tastes like irish cream. Cocomo is coconutty. All their drinks are highly addictive, so BEWARE! :)

And they always give my dogs treats!

Open 24 hours. Great coffee.

Cappuccino is out of this world. Never expected it to be THAT good. Staff is genuinely friendly. Loved the place

Chai latte better than Starbucks let's goooooo

Everything is great here, especially the service!

Amazing service every time :)

Hot kickers!

The freeze is refreshing on a hot day.

Amazing service and ambiance! Delicious coffee!

Staff is very friendly

Quick & easy kawfee.

Iced Sugar free annihilator is my go to drink.

I really love this place! They have coconut milk as a milk alternative!

Double chocolate mocha is my fave!

Great kitschy place for a refreshment. Lots if fun. Lots of choices.

Double torture!

good service, super friendly staff, and good tasting coffee. I drink regular black coffee and unlike the bitter mess one gets at Starbucks. The coffee is flavorful and pleasant

Super sweet coffee, but you can always ask for lightly sweetened :)

Good service. And the "Double Torture" is delicious!