Portland Lobster Company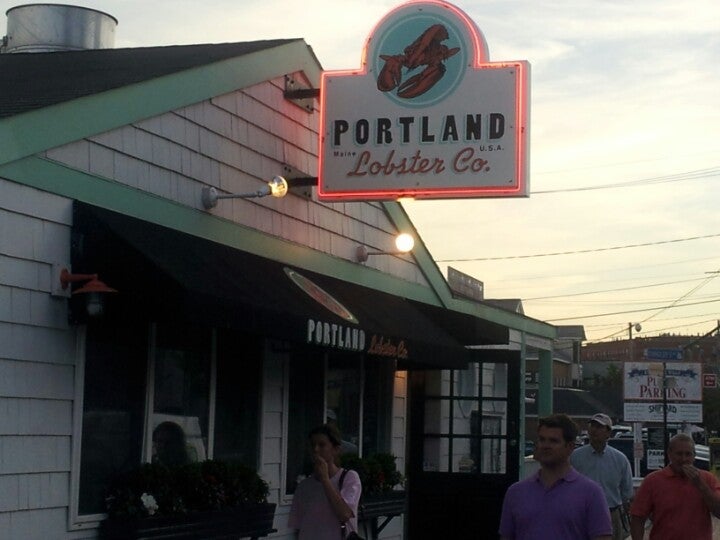 Map: Surroundings & Nearby
Foursquare Tips
Not all lobster rolls are created equal, but this one has fresh lobster meat with a slight buttery glaze and is nestled into a toasted and buttered bun with just the right amount of mayo.

The tip from Epicurious is erroneous; the lobster roll here is dressed only with a drizzle of butter, no mayo at all. In any case: DELICIOUS!!! :)

The best Lobster Rolls!

Lobsta roll!!

Love lobster

Recommended by local chef Erik Desjarlais: "They have an outdoor deck right on the water, freezing cold beers, and a lobster roll worthy of a James Beard award."

Lobster Roll!

Try the lobster rolls

Now I see why they won the 2011 Lobster Roll contest! They give you "a lot" of lobster and it's perfectly cooked!! This is a must try!!!

Lobster. Roll.

Yum lobster roll

The fresh lobster meat has a slight buttery glaze and is nestled into a toasted and buttered bun. The accompanying fries are crispy and just too delicious to pass up.

Great crab cakes!!!

One of the best lobster rolls, hands down.

Pete Kilpatrick Band playing Summer eve shows on the deck: 7/9, 7/18, 7/24, 8/22, 8/28, 9/6.

Lobsters, steamers and pretty much anything & everything to go with them!

Quite busy in the summer and hard to find a comfortable place to sit. I got a lobster roll that was so tiny!

Walk up, order lobster and eat!!! During nice weather times, the dock is perfect, quite spacious with plenty of seating!! Lobster mac n cheese was super crispy and delicious - big pieces of lobster!!!

Lobster roll wasn't too bad. The roll itself could've used some more butter though

They also do takeout. $19 for lobster roll.