Odeon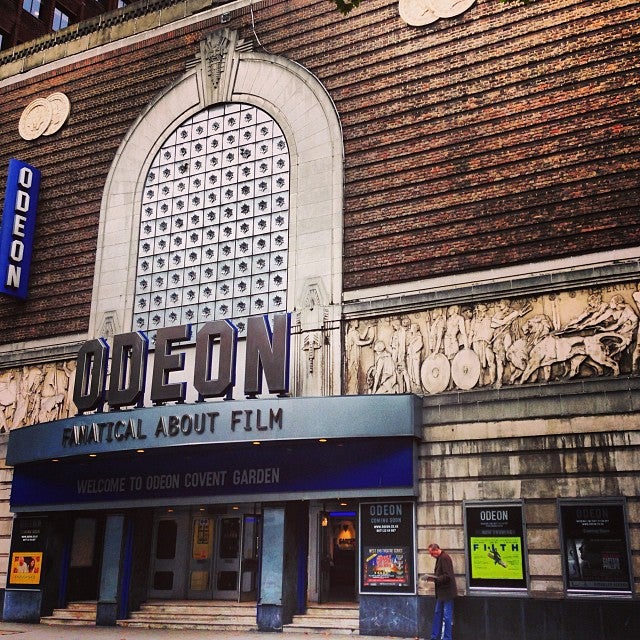 Map: Surroundings & Nearby
Foursquare Tips
Good cinema for those films halfway between arthouse and mainstream.

Check out Pierce Brosnan's weird hand cast on the right had door of screen 2. Cast of Charlton Heston's 'cold dead' hand in here to. See if you can find it!

I mean, really? Switch the sodding lights off!!

You are not a student anymore? Who cares!

Get a card. For 1.99 as a one off, you get free tickets quickly and discount of 3 every Tuesday.

Price seems to be down to ~7 but the seats are still shit. It's fine to see a film otherwise.

Small. Convenient. Standard odeon fare

Nice cinema! 4 screens

A small cinema in the city centre.

Great value in the week. 6, much better than 14 for the Leicester Square venues!

A little rough around the edges but great location and better value than others nearby.

Screen 2 is the best here.

The Screen 1 room is not good: small, like somebody cut the regular movie room in half. No proper seat elevation, screen set too high. Disappointed.

My ass hurt during the whole movie: archaic dislocated uncomfortable seats, crap service and unpleasant staff. No wonder why people would rather download and stay home to watch movies!

Where recent movies go before the die. See things slightly older than the latest releases. Nice big screen.

Discovering Latin America Film Festival

Tatty and a bit sad . Get a discount code and it's worth it . The staff were faulty towers comedy bad during my visit, it's a laugh or you'd cry situation . 40 % code online until early October 2014

Cinema could be better maintained. fabric on the seats in screen 2 is very worn...

Disgusting toilets

Don't get too excited about the nachos dips. The cheese one is... Plastic-y... And Sour Cream & Chives isn't any better - it tastes like out of flour.