McDonald's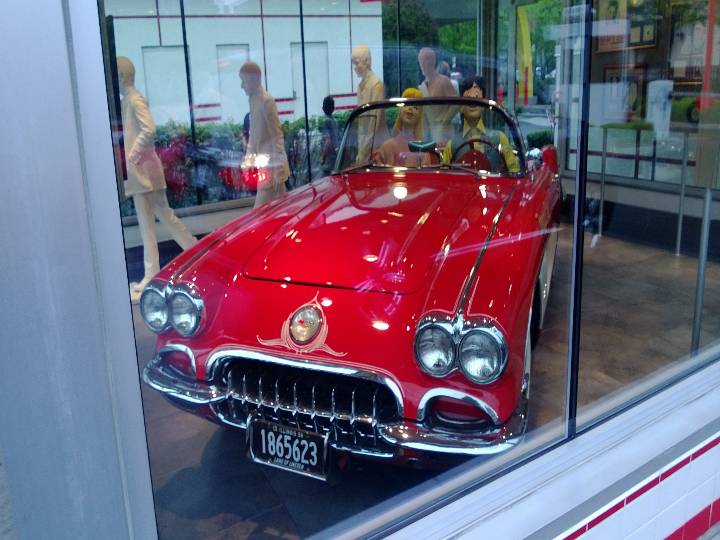 Map: Surroundings & Nearby
Around the Web
McDonald's Tweeted Some Very Mean Things To Donald Trump related This Uber Crashed Into a Gas Pump and Caused

Heart Attack Grill The movie Super Size Me documented what would happen if someone ate McDonald's every

to Volcanic Explosion related McDonald's Tweeted Some Very Mean Things To Donald Trump "The only real

McDonald's menu. But it takes a visit to this ocean-washed corner of the country to understand that what

for a quick meal Zest MRKT Though the McDonald's by Miami-Dade might be where to get a fast meal and a

Explosion related McDonald's Tweeted Some Very Mean Things To Donald Trump related This Uber Crashed Into a
Foursquare Tips
This rock 'n' roll-themed branch of McDonald's (a 2011 Most Innovative Company) draws massive crowds: Its capacity is 300 people, more than three times as many as the average McDonald's.

Come here for the free wi-fi, clean bathrooms, and to quietly sing the Wesley Willis song as you check out the memorabilia on the upper level. Do not, however, come here to eat.

Free Wi-Fi

Nice lounge.. this is the mother of all mcDonalds

try and ride the escalator UP!

WORST McDonalds to come to!!! People will cut u UNMERCIFULLY!!! Ur better off starving!!! #NoJoke

Should not be refered to as the rock n roll McDonalds anymore. It hasn't been RnR for years. Now it's just the one that costs way more than the one 3 blocks away.

They have a pop culture history display on the second floor which covers the following decades: '50s, '60s, '70s, '80s, & 90s.

Disgusting. Why are you here? I cant imagine anything worse.

Too expensive! But it's a landmark...

Open 24hrs! Except has no $1 menu.

Order a McGangBang burger, a McChicken in the middle of a double cheeseburger.

Rock n Roll mcdonalds

This is the place the late Chicagoan Wesley Willis was singing about. https://www.youtube.com/watch?v=QWWsWP9bPAg

No free refills!

Get some food

Great shit stool.

Perfect for a family parking spot. Centrally located to many points, clean bathrooms, good changing location for the young ones and plenty of table space to feed the kids. Wagons are welcome!

This is the place Wesley Willis sang about. Great mini-museum upstairs of McD's history.

Best Rock n' roll Mc Donald's.