Killer Po-boys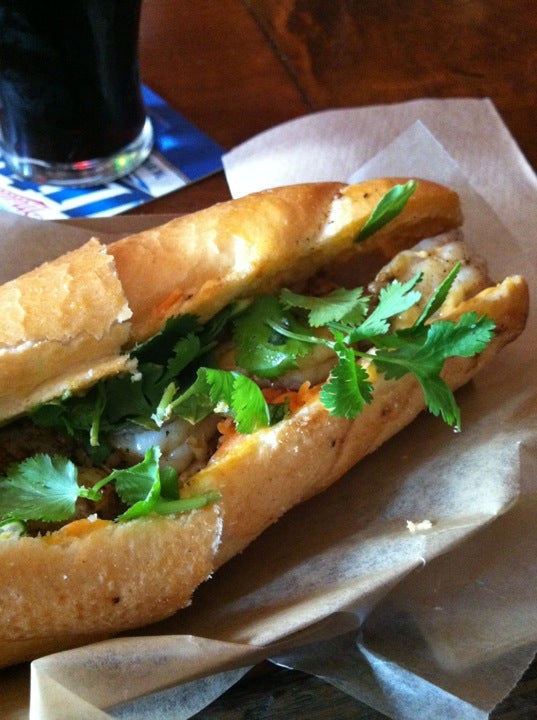 Map: Surroundings & Nearby
Around the Web
Quarter's Vietnamese-inspired Killer Po-Boys have changed the way that sandwich is served even in its
Foursquare Tips
Tucked into the back of the French Quarter's Erin Rose bar, this kitchen makes po' boys that present more like chef-y banh mi sandwiches.

Everything is excellent, but my favorite is the Dark and Stormy Pork. You'll love every single bite!!!

Get an extra Shrimp Po-boy to eat later.

One of the best poboys ever... Get the gulf shrimp

Look for the Irish Pub, Erin Rose, walk to the very back, turn left, order the poboy with the pork belly, the Dark and Stormy, sit down and have an Abita Amber.

Great menu! Cash Only.

that Jameson grilled cheese tho

Shrimp poboy is a unique and fresh take on the traditional. Definitely recommend it!

Go through the Erin Rose Bar and you'll find Killer Po-boys. Pretty small area but the food is worth it. The shrimp Po-boy was delicious!

Super divey, but amazing sandwiches. Everyone says it, but it's true: The shrimp po-boy is phenomenal.

gulf shrimp poboy was the BEST. these poboys aren't classic by any means, but totally delicious. you need to be 21+ to enter though

In the back of the Erin Rose Pub, must see! Try the rum soaked pork and grilled shrimp po'boys if they have them. (Dressed of course. The po'boys I mean.)

shrimp poboy!

One of the best sandwiches in the city. Everything is killer!

Everything is great - no joke. I agree with others that the Dark and Stormy is my favorite.

Fantastic and simple cafe with internationally inspired, locally sourced options. You can get a great poboy and some awesome vegetarian options like the cauliflower or sweet potato sandwiches!

The pork belly poboy - NOLA rum ginger glaze, lime slaw, and garlic aioli - was one of the best things I ate in NOLA. And that's saying something. One of the best sandwiches anywhere.

Shrimp Po-Boy was delicious, I recommend getting it takeaway, as we sat at the Erin Rose bar eating, a cockroach crawled across it toward us. Certainly moved us on...

Pork Belly po-boy

These are more like bahn mi sandwiches but still amazing! Try the shrimp.