How to Host A Holiday Cookie Party for Kids
December 9, 2015
How to Host A Holiday Cookie Party for Kids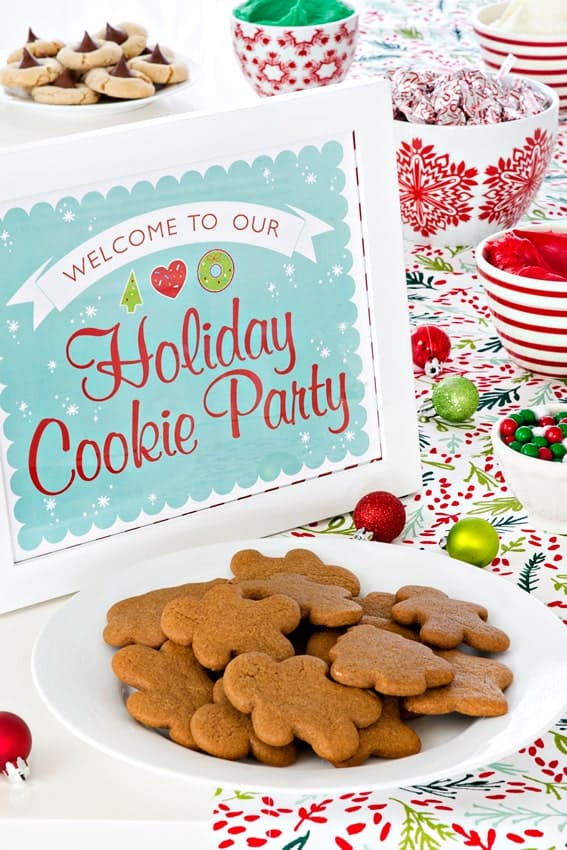 Host your own cookie decorating party for the little loves in your life. Sharing holiday cookies is a tradition everyone will enjoy for years to come.
I've partnered with EVITE® and Katie from GoodLife Eats to share some tips and ideas for hosting a fun and festive holiday cookie party for kids along with some great printables that EVITE created for you to use at your own party.
I'm all about group-effort holidays this year. I don't know if it's having an almost-2-year-old or what, but Mama is just tired. So if I can get a little help in the baking and making department? I am all for it.
Especially if it means we have a party at the same time. I love having our family over for the holidays. I can see with every minute that we're making memories Elle will have for the rest of her life, and well, not to get all mushy, but it totally makes my heart swell in that Grinch way. Just as big, just as tear-inducing, and all about the holiday cheer.
The post How to Host A Holiday Cookie Party for Kids appeared first on My Baking Addiction.