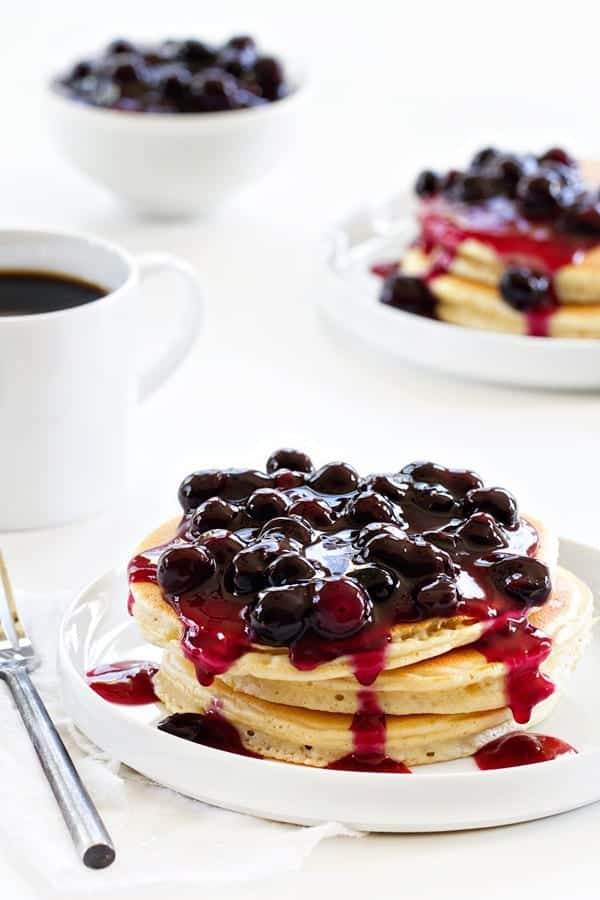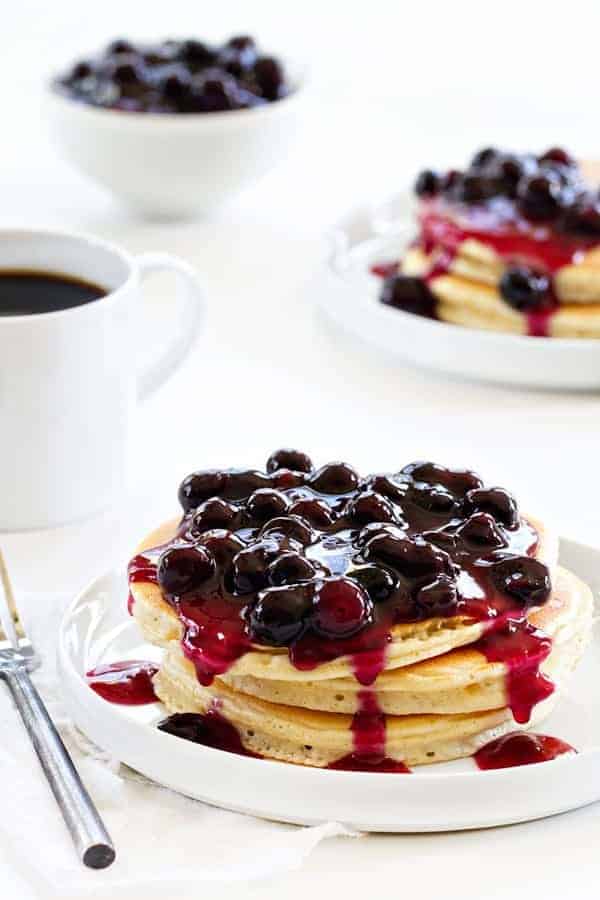 Homemade Blueberry Sauce comes together in just a few minutes. Try a spoonful with your morning yogurt or spooned over a stack of fresh, hot pancakes for a delicious treat!
It's not quite spring here in Ohio, but this weekend's ample sunshine could have definitely fooled you into thinking we were well on our way to blooming tulips and bike rides. However, one step outside, made you quickly realize that the air is still pretty darn cold, but all the sunshine had me craving spring flavors and luckily our fridge was stocked.
As I've mentioned before, we subscribe to the grocery delivery service, Door to Door Organics, and earlier this week, I accidentally ordered far too many half-pint containers of blueberries. I blame it on drowsily adjusting my order at 2 o'clock in the morning while we were up with our sick little babe.
The post Homemade Blueberry Sauce appeared first on My Baking Addiction.