Heavenly Cupcake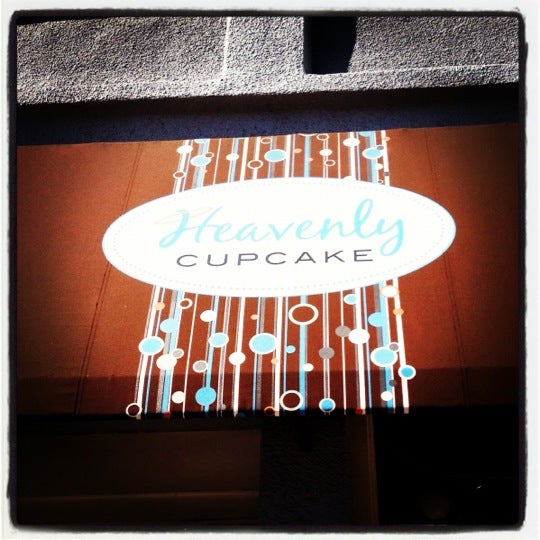 Foursquare Tips
Try their signature flavor, Orange Chip. It's to die for!

They have gluten free cupcake options here

Check-in on yelp and receive a free chocolate covered pretzel!

the red velvet was better than sprinkles'!

delicious cake

Might have been the best cupcake I've ever had!

red velvet please

Just close your eyes and point, all the cupcakes here are good.

S'mores flavor is hands down best ever.

I tried the salted caramel cupcake, the first bit with icing was great but the icing become overwhelming (I'm not a sweet tooth) the actual cake was too good to be true!

Love the Oreo cupcakes

Love the cream cheese frosting!! To die for basically.

I'm not a huge cupcake fan but this place is great. The cake isn't dry - so moist and yummy!!! The tiny ones are the perfect size.

Peanut butter banana cupcake is amazing! Elvis would be proud.

Amazing cupcakes- keep it simple and try the vanilla it's very rich without over complicating.

The peanut butter cup cupcake was incredible, especially the bottom of it.

This place is my go-to for sweets in the Gaslamp! Try the gluten-free red velvet if you're eating clean. Grab a cupcake-in-a-cup if you're taking a stroll downtown.

Like many cupcakes, the cake is somewhat dry. Frosting is excellent though which makes up for the dry cake.

Try the Chocolate Peanut Butter Cup Cupcake

Cake in a cup - may be a messed up cupcake but it is Fabulous!!!