Exploring Castelfranco Veneto – Wine and Radicchio in an Historic Walled City
December 9, 2015
Exploring Castelfranco Veneto – Wine and Radicchio in an Historic Walled City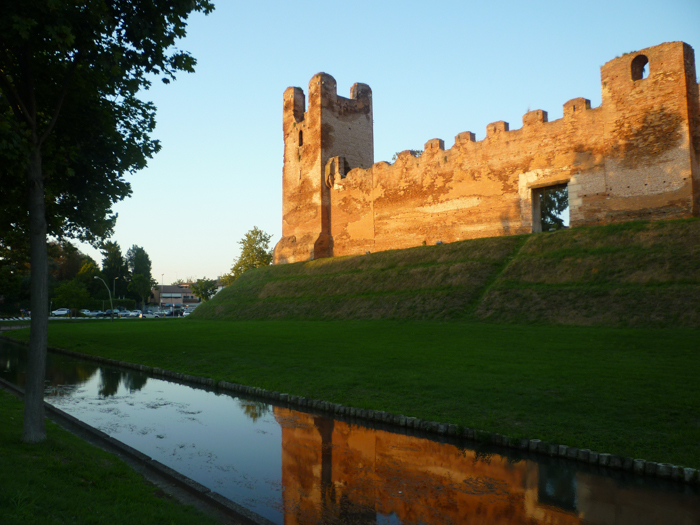 Surrounded by majestic medieval walls, some of the best preserved in all of Italy, the town of Castelfranco Veneto is a destination we visit often on our cycling tours in the Veneto. It's called Castelfranco Veneto to differentiate it from other Italian towns called Castelfranco, including one in Emilia-Romagna. The town is situated between Treviso and Vicenza, and its defensive walls remind visitors of the battles between the powerful towns of Padua, Vicenza and Treviso in the 13th and 14th centuries.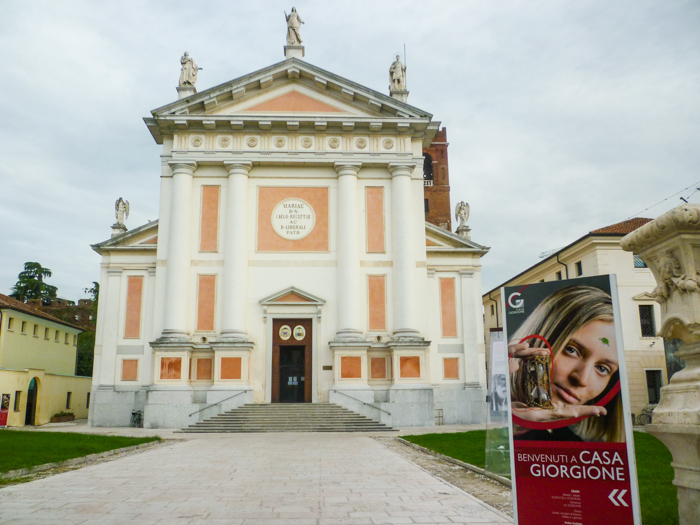 The town has a small historic center,  a lovely place to wander for an hour or so, with a few sights worth visiting. The central piazza is dominated by the Duomo, designed in the eighteenth century by Francesco Maria Preti who also designed Villa Pisani at Strà, another stop on our Veneto tours. The church houses the town's main attraction: an altarpiece by Giorgione, who was born here in Castelfranco. His works are few but very important, and renowned for their multilayered messages, including the famous Tempest in the Accademia Gallery in Venice. The altarpiece, which is located in a side chapel on the right, is one of his finest works, the Madonna with St. Francis and Liberalis, more commonly called Pala del Giorgione. In the background, the towers of the old town may be seen.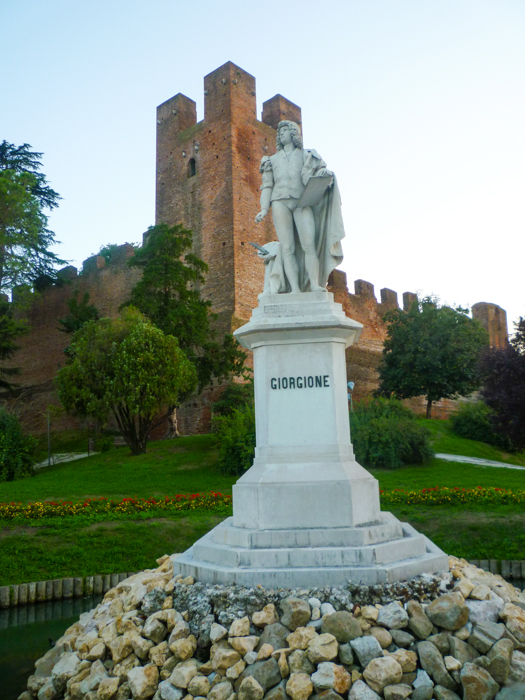 Next door to the Duomo is the Casa del Giorgione ('House of Giorgione'). It was once claimed to be the birthplace of the artist, but there is no evidence to support this. Today it houses a nice little museum displaying a fresco attributed to Giorgione as well as informational exhibits on the local history, neighboring historical villas, and local agriculture.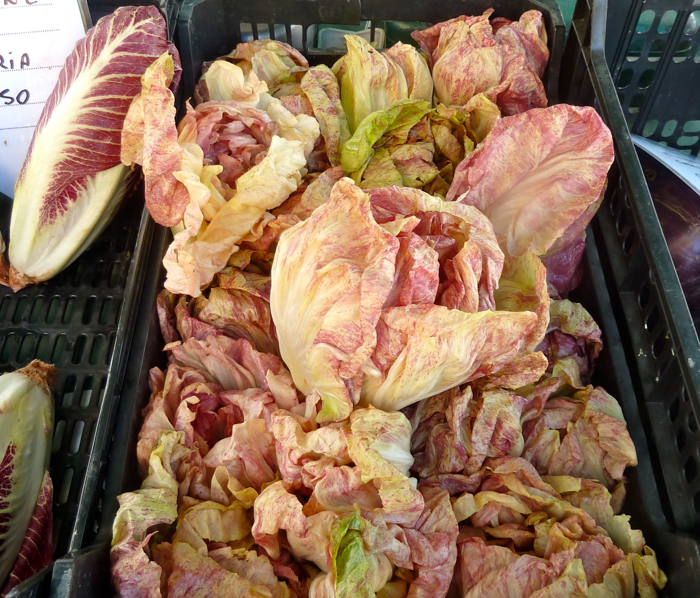 For a town of such a small size, you will have many options for wonderful meals. The region of Treviso is known for radicchio – on my first visits years ago I was amazed by the number of varieties and the range of flavors. Castelfranco boasts its own unique variety, the heirloom IGP Radicchio Variegato di Castelfranco. This radicchio has a distinctive appearance, creamy white and variegated, with an open rose-like shape. It has a tender, softer flavor and some claim that is it actually a hybrid of radicchio and belgian endive.
A few of my favorite dining spots in Castelfranco:
All'Antico Girone – Right behind Hotel All Torre, look to left up short alleyway after passing through city gate. Their menu focuses on traditional local dishes, with a dash of creativity. The wine list is very impressive, with a nice selection of local wines.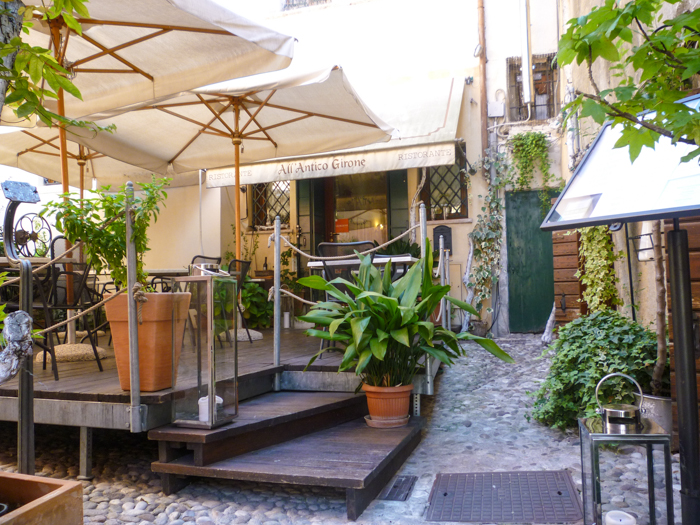 Osteria ai Do Mori – Vicolo Montebelluna, 24. Good local cooking, well prepared. Seasonal menu, a lovely garden for al fresco dining under the historic walls of the city.
Feva Ristorante – Borgo Treviso 62. Very elegant dining just outside of Castelfranco. Wonderful modern interpretations of traditional dishes.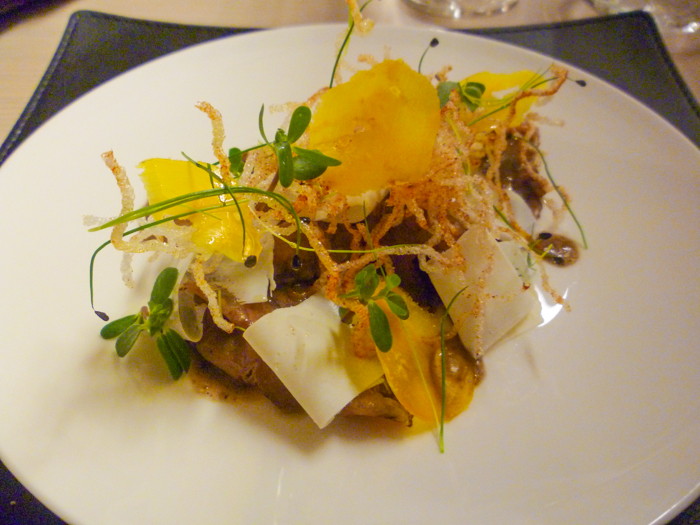 With the flatter plains of the Piave river basin to the west, and the hills of Prosecco to the north, visitors to Castelfranco have an amazing variety of local wines to explore, including wines from the Prosecco, Colli Asolini e Montello, Breganze and Piave wine regions.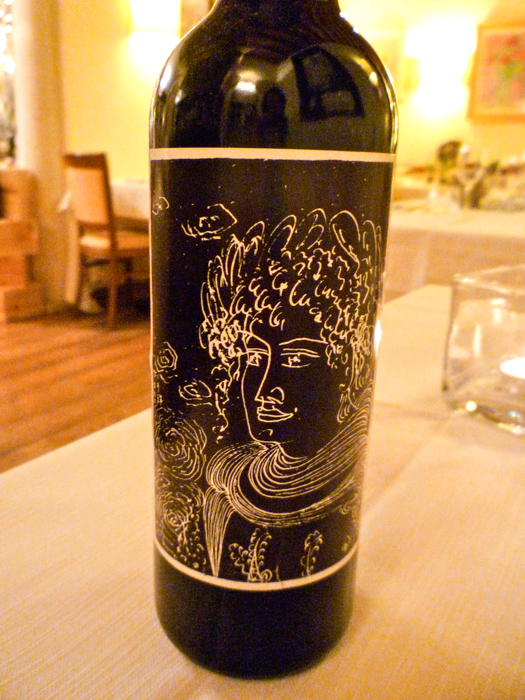 Capo di Stato from Loredan Gasparini, a producer from the Colli Asolani e Montello area, is one  not to miss. In the Colli Trevigiani, the hills outside of Treviso, Gasparini has been producing quality wines from Cabernet Sauvignon, Merlot, Cabernet Franc and Malbec, where the microclimate is well-suited for the cultivation of these Bordeaux varieties. Capo di Stato is one of Gasparini's signature wine, produced in limited quantities. The name, Capo di Stato, Head of State, refers to the wine's well-deserved international reputation, as it was a favorite of French President Charles de Gaulle. It is a rich wine, deep garnet in color with intense dark berry nose with hints of spice. Full-bodied, well-balanced, nicely tannic with a persistent finish, this is a wine for those fans of 'big' reds.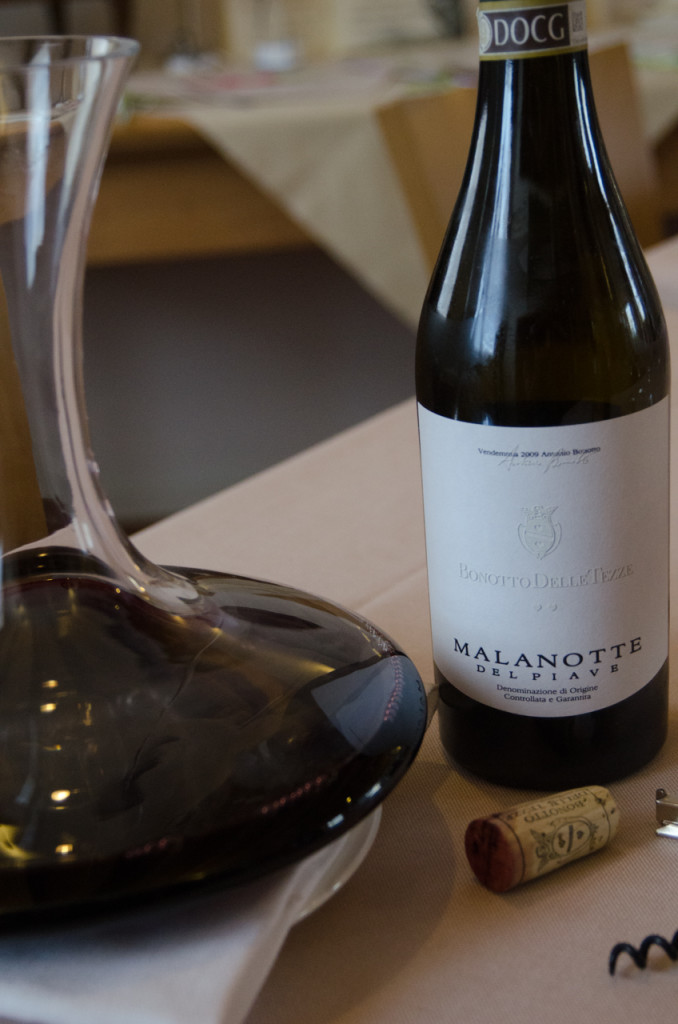 Another big red is the Piave Malanotte DOCG. This new DOCG denomination Malanotte del Piave, or Piave Malanotte, was officially established in December 2010. This wine must contain at least 70% of Raboso del Piave grapes, an indigenous varietal and up to 30% of Raboso Veronese: these varietals can be combined with up to 5% of other local red varietals. DOCG regulations dictate that between 15% and 30% of grapes must be dried before being pressed. This austere, dry wine ages for at least thirty-six months partly in barrels (at least twelve months) and partly in the bottle (at least four months), to allow the wine to reach an intense ruby reddish and purple color that tends to garnet red when aged, and its typical bouquet of spicy cherries.