Cauliflower Gratin is the best cheesy side dish for your holiday table. It can even be made in advance to make prepping for your big meal even easier!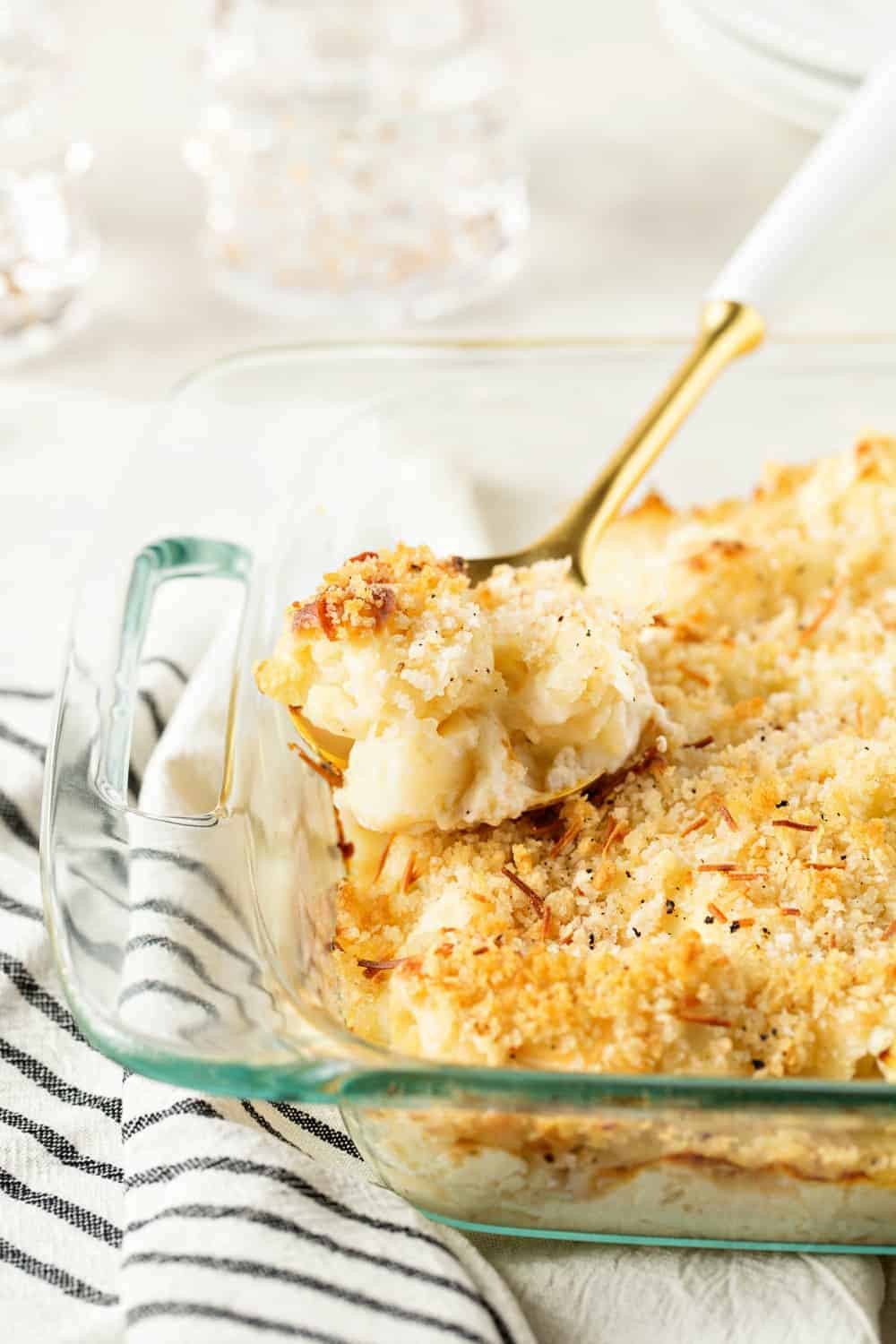 With holiday parties and family gatherings just around the corner, I thought I'd introduce you to one of my very favorite side dishes – Cauliflower Gratin.
I'm definitely a traditionalist when it comes to holiday dinners. And I'm totally that person that keeps a detailed list of everything I've made each year.
It's so important for me that Elle can look back and cherish the holidays and the food memories that go along with them just like I do. 
When it comes to side dishes, we're definitely fans of mashed potatoes, sweet potato casserole, mac & cheese, stuffing and even green bean casserole, but this year I'm adding a new star to the show with this Cauliflower Gratin.
I made it earlier this year and fell so hard for it, that I immediately pulled up my holiday dinner spreadsheet and added it to the list.
The great thing about this Cauliflower Gratin is that everyone that loves cauliflower can eat it, even the folks watching their carb intake. They may have to brush the breadcrumbs to the side, hey, more for you, right?
The post Cauliflower Gratin appeared first on My Baking Addiction.