Bistro Le Steak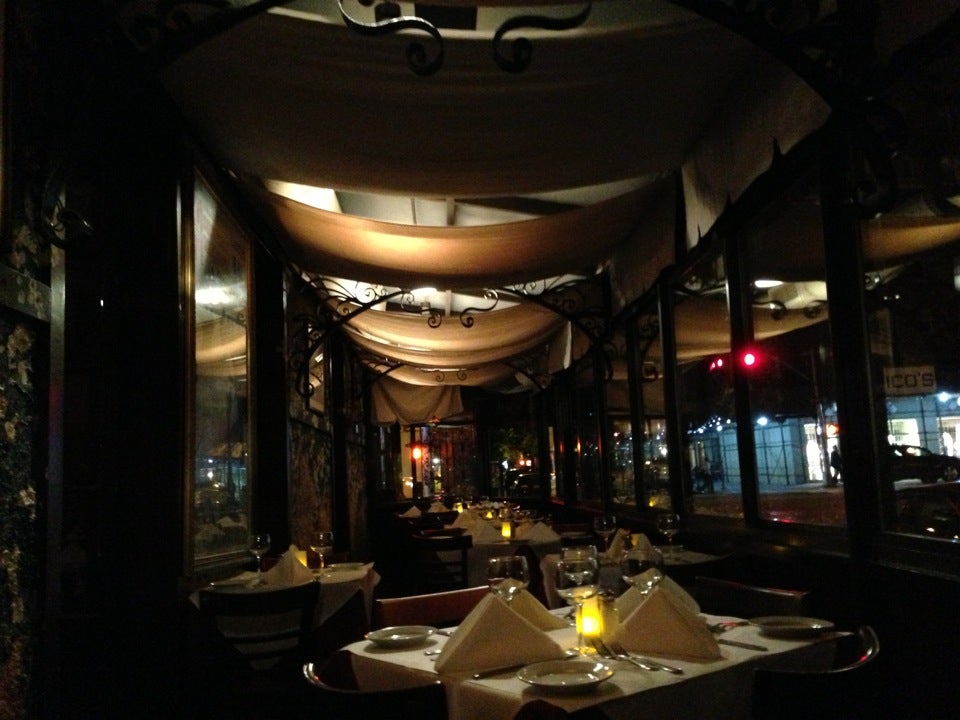 Map: Surroundings & Nearby
Foursquare Tips
The chocolate mousse is happiness personified.

The absolute best filet mignon I have ever had.

Shrimp St. Tropez appetizer and Filet Mignon Au Poivre with the house provencale steak sauce. Heaven.

Brunch is great (2 for one Bloodys and Mimosas). Get the Steak Frites if you go for dinner.

I didn't order steak, but wild organic mushroom strudel was on point!

Salads were good.....mussels good too

Au poive sauce left much to be desired. Looked like gravy and almost had the taste of ragu. Nasty. The filet mignon itself was a good cut though. Also didn't give us the specials which was strange.

Non fat mashed potatoes here are wonderful.

I recommend getting the frog legs, and their ribeye is bomb.com

Worst French Resturant experience in NYC. Over dressed salads, well done extra fat sirloin steaks and non attentive waiters.

If you are a fan of liver- go for it here, it's amazing.

Mediocre, at best.

Don't order a Grand Marnier here - they switch it out for Cointreau.

Order the frog legs, you won't regret it

The Filet Mignon is absolutely tender and I really enjoyed the ravioli as an appetizer.