Crank Arm Brewing Company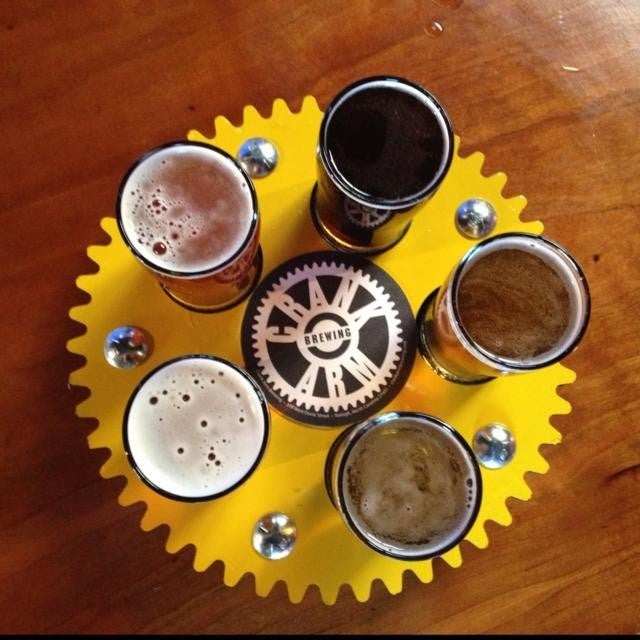 Map: Surroundings & Nearby
Foursquare Tips
Holy mole porter !

The holy mole porter may just be the best porter I've ever had. If you haven't had videri chocolate and you live in Raleigh, you're missing out. That and a serious habanero bite make this beer great.

Again, beer slightly above average. But atmosphere, awesome.

Come back as the Unicycle rotates to learn what different hop varieties taste like.

The Holy Mole porter was my favorite by far! Nice outdoor space, too.

Try the top five brews on the board as a part of the flight.

An obvious stop for any beer fan in Raleigh. The unicycle is a rotating hop beer so it's very hit or miss but worth the risk.

Love place, but 1st disappointment today. Trail Bandit is a peanut butter chocolate stout? I say nay. Still think u guys are great though!

I think the Unicycle Pale Ale is their strongest... And I'm not a fan of pale ales.

Play the wood puzzles!

Like coffee? Try the Motivator.

The Holy Mole Porter and the Rickshaw Rye IPA are a must!

BEER!!!!!!

Tasting Wheel FTW! Get the Top 5 Beers because it includes Whitewall which will change your perspective on beer!

Great downtown Raleigh craft brewery option.

Cool place with a fun cycling vibe. Get a wheel with their main five beers. Good stuff, but not knockout amazing.

Great service. Beer was not the best I've ever had.

Beer selection and quality of brew is phenomenal!

RIP, white collar crime.

Come back whenever whatever's going in this is ready.