12 Vegan Versions of Your Fave Pasta Dishes
September 16, 2016
12 Vegan Versions of Your Fave Pasta Dishes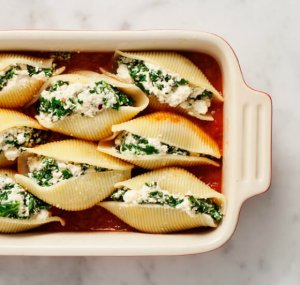 Do you have dreams of creamy vegan mac and cheese? Want to carb-load without the cruelty to animals? Well, then, this piece is for you.
We've compiled a list of easy vegan pasta recipes and tips. Here are just a few of our favorites:
1. Creamy Vegan Mushroom Fettuccine Alfredo
After you've made this, you'll never want to make anything else.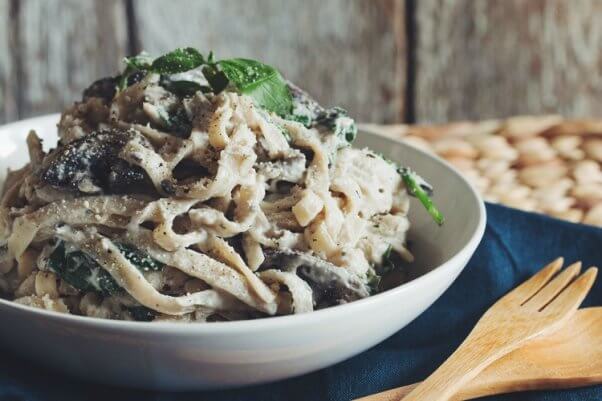 © Hot For Food
2. Easiest Vegan Mac 'n' Cheese Ever
Nutritional yeast and cashews help to create the magic of this rich dish. If you're short on time, check out our list of boxed vegan mac 'n' cheese products.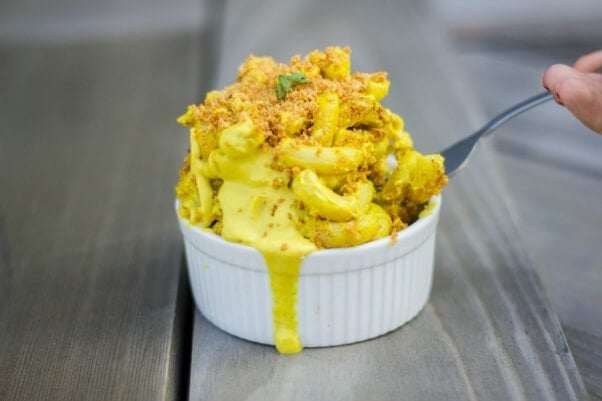 Grab a friend or a date, because this recipe is made for two.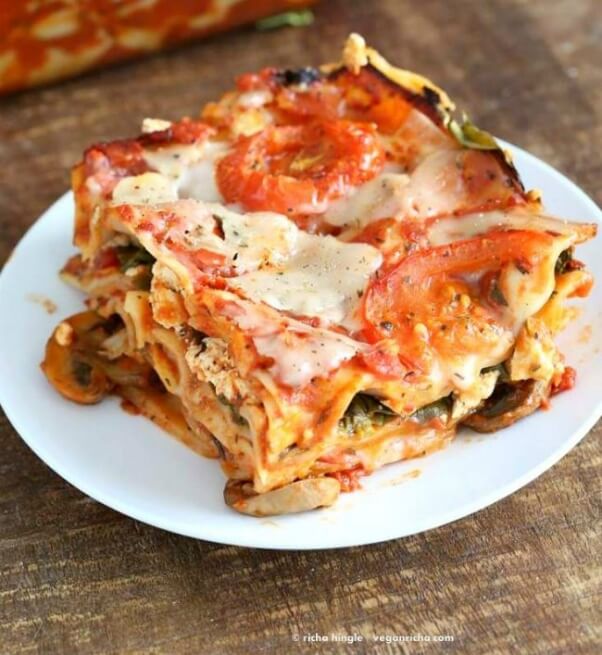 © Vegan Richa
4. Basil and Red Pepper One-Pot Pasta
Just throw garlic, red bell peppers, and basil in a pot, and you're almost there. Check out our other suggestions for vegan one-pot recipes to save you from having to wash all those dishes.
Beans, mushrooms, breadcrumbs, and a splash of red wine are necessary ingredients for these tasty "meatballs."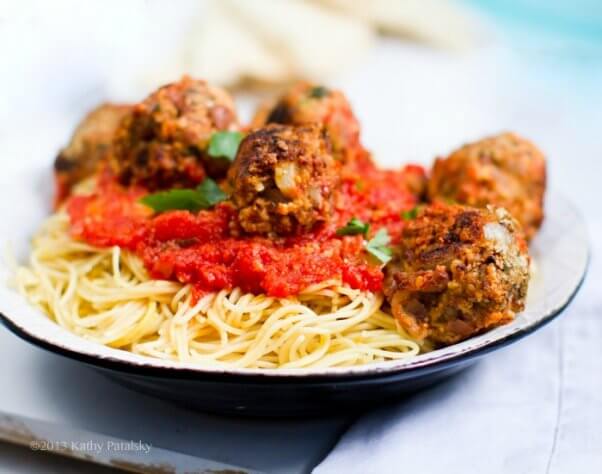 © Happy Healthy Life
6. 'Spring Into Summer' Pasta Salad
A good pasta salad is perfect for any potluck table, and corkscrew pasta is especially fun to eat.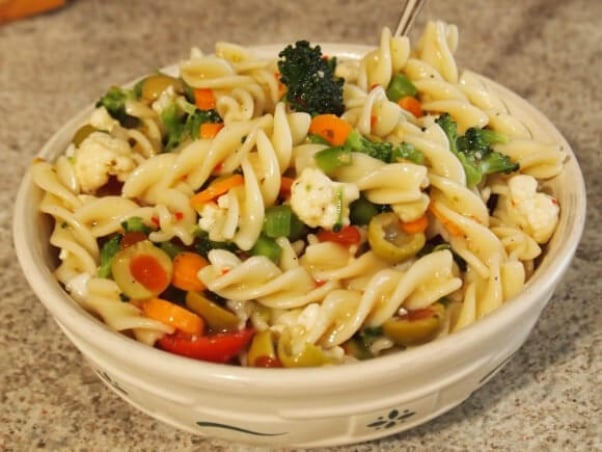 Vegan ricotta stuffed inside jumbo shell pasta? Yes, please.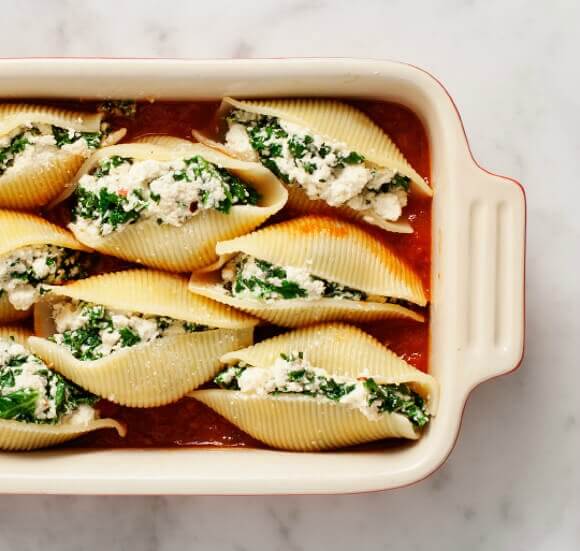 © Love & Lemons
Use red pepper or pieces of spicy blackened tofu to add heat—both go well with the creamy coolness of the avocado sauce.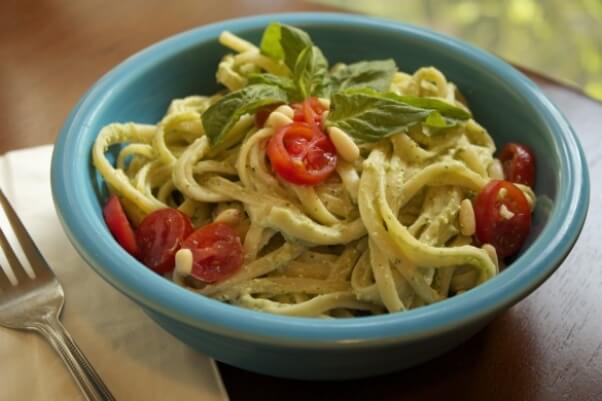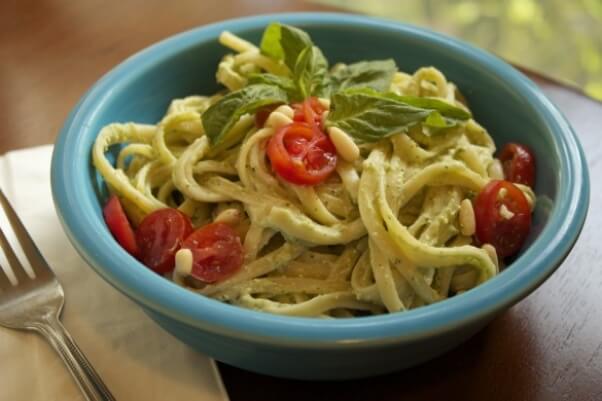 This recipe puts Beyond Meat's Beefy Crumble to good use and goes well over classic spaghetti or penne.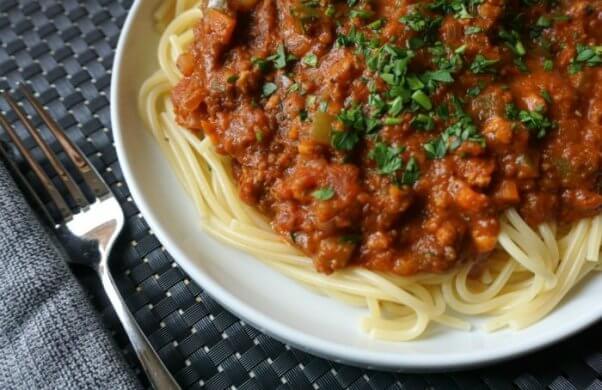 © Vegan Gretchen
10. Eggplant and Portobello Pasta
Eggplant and portobello mushrooms are both staples of Italian cuisine, making this recipe a no-brainer.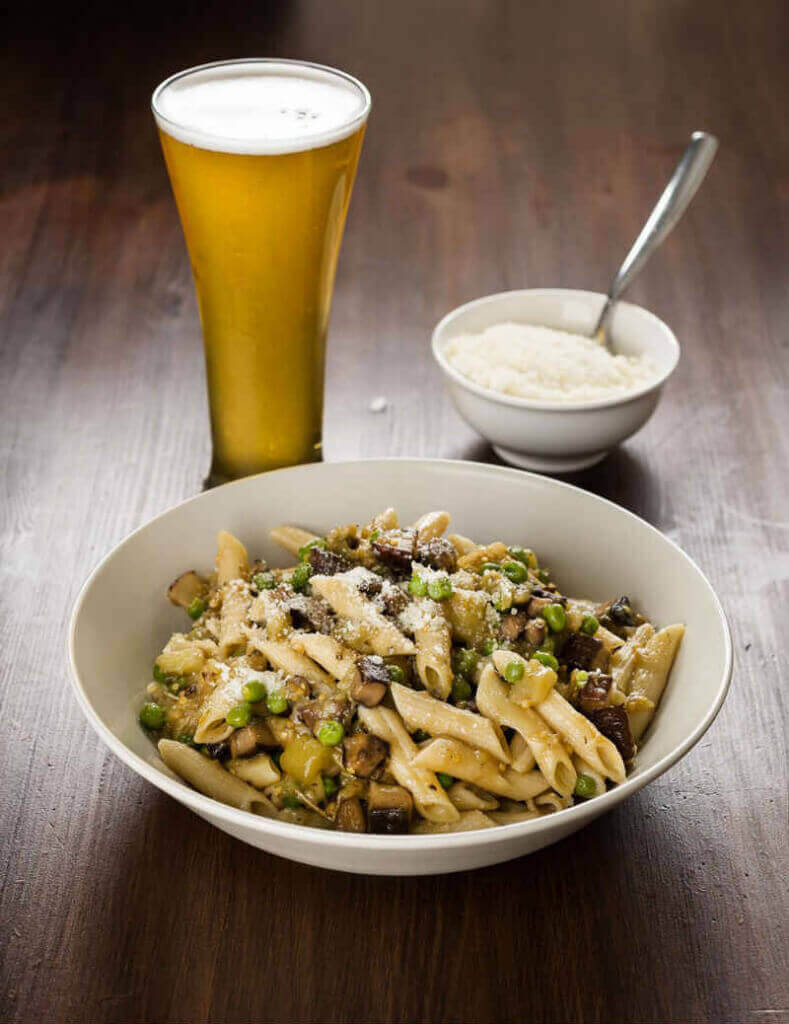 © Amy Roth Photo
11. Pasta With Vegan Pesto Sauce
Pesto pasta is God's gift. In fact, anything with basil is.
12. Vegan Sausage-Stuffed Homemade Ravioli
Use Field Roast sausages for a healthy, protein-packed filling.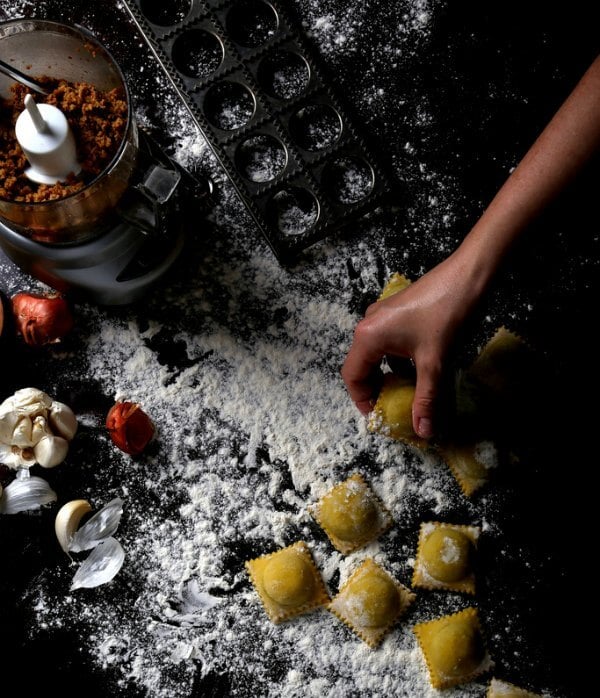 © Olives for Dinner
Want more inspiration? Sign up for our Living E-News newsletter for the latest vegan recipes, news, and tips, sent to your inbox once a week.
All fields in bold are mandatory.
By submitting this form, you are agreeing to our collection, storage, use, and disclosure of your personal info in accordance with our privacy policy as well as to receiving e-mails from us.
The post 12 Vegan Versions of Your Fave Pasta Dishes appeared first on PETA.