Kevin Barry's Pub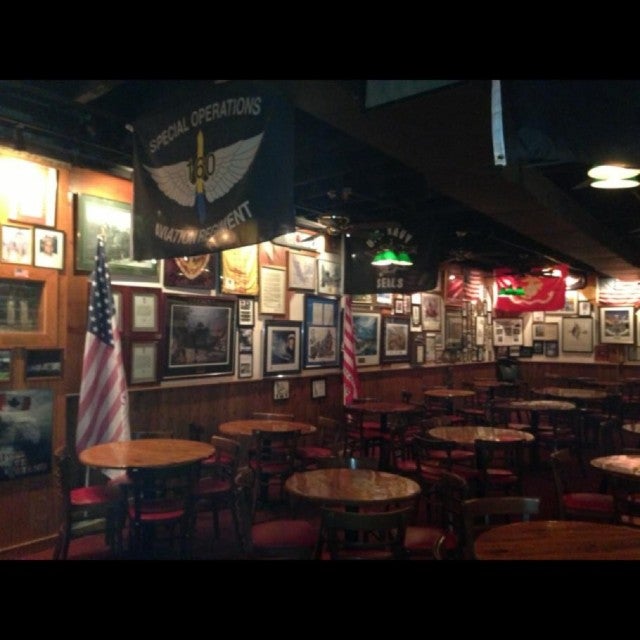 Map: Surroundings & Nearby
Foursquare Tips
Bartenders are extremely friendly!

This is my favorite spot for live entertainment in the area. Harry O'Donoghue is one of my favorite people to watch perform.

Shayna! The best! If you need a drink, ask for her. You'll get your drink with a smile :)

Go to the back room for great live Irish music!

Underground bar, almost a speakeasy, with good beers and bar food.

Great selection of Irish whiskey. Bartender was great. Smithwicks, Guinness and Harp.

The shrimp po' boy is awesome! Also, bartender rocks here!

Build your own Bloody Mary bar,,,yum!

Great small town atmosphere and potato soup

Nice pub with nice drinks

Sit in the music room after 8pm... goodluck

Live Irish music Sunday evenings.. Try the Irish eggrolls!

Guinness duh! Quiet. Bathrooms are odd. Typical mick bar. I'm Irish I can say that. Heard a girl talk about Halloween. She was big bird.

I've heard the food here is very good, but unfortunately I was unable to try it. I came in in the afternoon when the place wasn't very busy and couldn't get service so I left and went elsewhere.

Great pour! Definitely visit 2nd floor!

We can buy one meal and split it.

Cocktails and appetizers

Live Irish Music and military friendly

Good beer selection. Comfortable setting for everyone.

Checkout Monday's w Donahue..he is great!