The Micro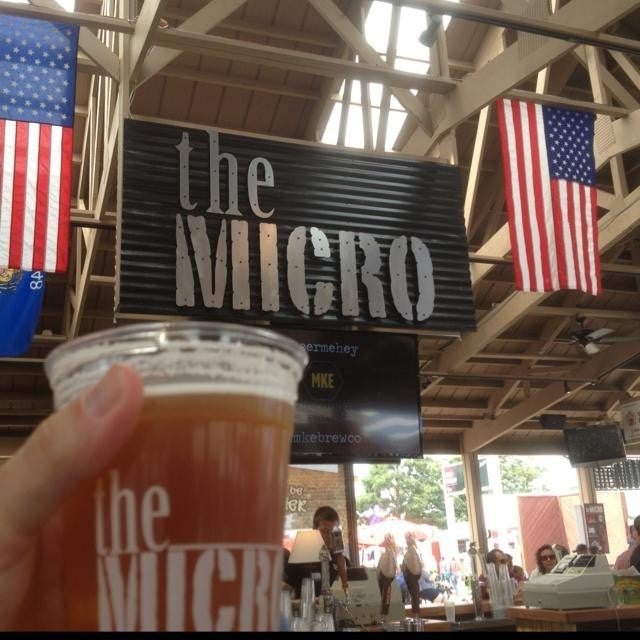 Map: Surroundings & Nearby
Foursquare Tips
Try 'em all ... twice!

Have the Hinterland Cherry Wheat

Nothing but good beer here

A great spot to get out of the meandering crowd with a great selection of beers.

Best place to drink at the fair.

Rocky's Revenge

Signup to win Free Beer for a Year during the Wisconsin State Fair.

Beer selectiom

Beer! Beer!

All different types of beer. Some for everyone.

My cup needs refill

Lots if tasty Brew to choose from

Enjoy louise

Have a Louies

MKE brewing co makes the best beers! Try a Louie's Demise!

Some State Fair only beers. Good selection.

Resl is the best bartender!!

Great place to stop and a great selection of some of Wisconsin's finest beers.

Great place to hang when it starts raining!!!