Virtual Made Reality: Volkswagen's Concept GTI Roadster, Vision Gran Turismo
Volkswagen's new concept GTI Roadster, Vision Gran Turismo is meant to blur the line between "virtual and real worlds," having originally been created for the Sony Playstation 3 Gran Turismo 6 video game. The Golf GTI automobile is a two-seat convertible with a 3.0-liter V6 twin-turbocharged engine that gives 503hp and 413 lb-ft of torque, propelling the luxury car 0-60mph in 3.5 seconds to a top track speed of 192mph.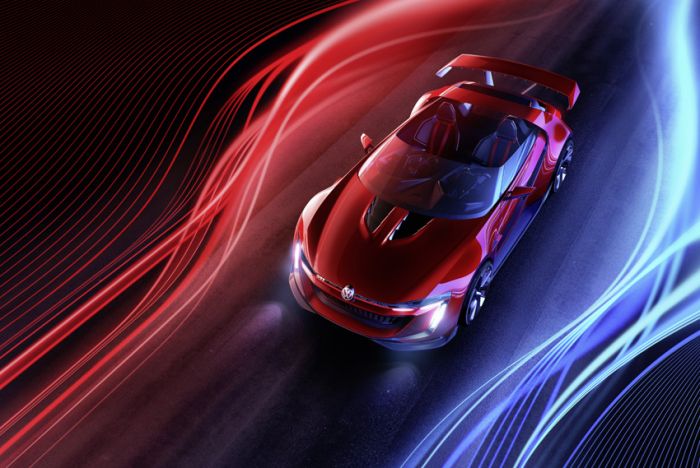 Sony asked the car brand to create a real version of the virtual GTI to mark the Gran Turismo's 15th anniversary. An in-house competition was launched, asking young Volkswagen designers to submit designs to be judged by Klaus Bischoff (Head of Design) and Kazunori Yamauchi (Director of Polyphony Digital and Vice-President of Sony Computer Entertainment and the inventor of the Gran Turismo series).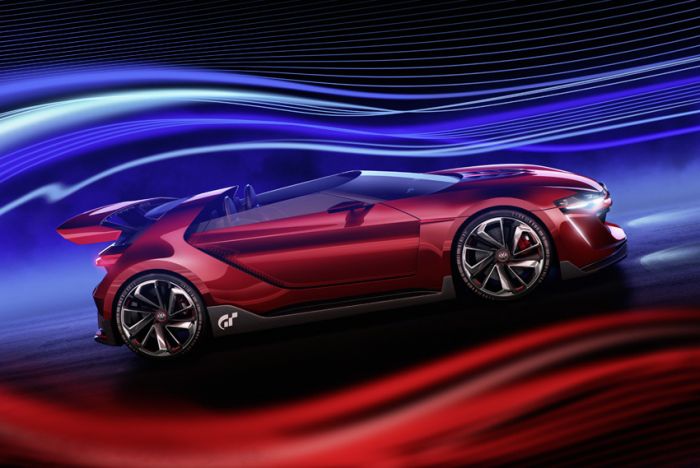 "The Vision GT project offered a wonderful opportunity to sketch out extreme ideas and design elements of the GTI that are portrayed as vibrantly, dynamically and emotionally as possible," says Bischoff. "Further development of an unmistakable design and a love for detail reflect the high standards shared by the Volkswagen GTI and the Gran Turismo by Sony PlayStation product brands."